100% Online Programme
Drive Change Through Crisis
Innovation and Change During Crisis
Context
What leverage must be used and what must be considered when leading change during a crisis?
What will be the new trends in facing the unpredictable future that awaits us and the VUCA we are living in?
This new series of online courses offers the critical skills needed to drive the change through times of crisis. Each 2-hour webinar is exclusively designed for executives facing unpredictable challenges, who must innovate and re-think the way they do business.
Objectives
These online courses will help you and your company prepare for the challenges that we are facing and we will face after the crisis. Professors will examine the consequences in terms of economics, trends, threats and leadership and will go through the most radical technological evolutions of our time, discussing the new role of managers in this context.
---
Webinar I - Nicolas Kfuri - Ordo ab Chao: How to Find Order in a World of Chaos [free webinar]
More
Discover how the world we are living in is changing: moving from a world of control into one of chaos.
This Masterclass deals with how unprecedented trends are transforming the World we are living in more rapidly than ever before, the Societies we build, Consumer profiles and aspirations, and the Companies we manage. And what a leader's agenda to keep up with them should be.
What should the role of leaders in this context be? What specific skills and tools should a seasoned manager master? There are no unanimous answers to these questions, but there are certain practices that should allow us to step on solid ground from where we can look to the future.
Your host
Nicolas Kfuri
Visiting Professor of Innovation and Strategy
Visit his profile
Calendar
22 Apr - 5 p.m. - 120 minutes
---
Webinar II - Mark Esposito - Build Resilience and Strategy during and after the Crisis
More
Crises, as painful as they are, are also wonderful opportunities to reflect on current business models and on how the future will be.
The use of scenarios and foresight have been equally valuable tools to peek into the future and aspire to building the new architecture for whatever post traumatic growth we will have to go through.
This masterclass will allow participants to be exposed to some examples of resilience and how innovation and need create compelling new narratives, aimed at the creation of new value. Join if you are interested in exploring the mindset of resilient organizations and how to use instruments to map your journey through and out of the crisis.
Your host
Mark Esposito
Visiting Professor of Corporate Sustainability, Strategy and Economics
Visit his profile
Calendar
29 Apr - 6:30 p.m. - 120 minutes
---
Webinar III - Terence Tse - Thriving in the Instant Economic Crisis
More
The deepest recession since the financial crisis of 2008 arrived at our doorstep suddenly.
All levels of our lives from governments to companies to individuals will see a very different new economic normal. It is therefore vital to start thinking about the economic and financial impact that we will have to face.
In this webinar, we will look at various consequences from GDP management to people fighting for toilet paper, from business challenges to income inequality, and along the way highlight some of the threats that we must likely deal with as well as new opportunities that we may be able to capture.
Your host
Terence Tse
Full Faculty Professor of Entrepreneurship
Visit his profile
Calendar
6 May - 6:30 p.m. - 120 minutes
---
Webinar IV - Alessandro Lanteri - Decision Making in Times of Crisis
More
The business ecosystem has become increasingly turbulent and somewhat frightening to navigate.
Not only are things changing faster than ever before, but they are changing in more dramatic ways, and it's difficult to discern where the next change is coming from. The world is increasingly VUCA, which is an acronym for: Volatile, Uncertain, Complex and Ambiguous.
How do you prepare for a change that is unpredictable and out of your control?
Being robust is not enough. A system is only as robust as the disruption we can predict. If you can predict certain situations will occur, then it is possible to protect yourself against those disruptions. But in a VUCA world, change is unpredictable.
Your host
Alessandro Lanteri
Visiting Professor of Strategy, Innovation, Entrepreneurship
Visit his profile
Calendar
13 May - 6:30 p.m. - 120 minutes
---
Webinar V - Vittorio De Pedys - International Financial Markets Post-Crisis: What to do with your Money
More
The Covid-19 crisis has generated an unprecedented reaction on financial markets, creating the fastest stock market crash ever.
Disruption across asset classes has been of amazing proportions, and policy response by governments has complicated the matter further. What lessons can we learn from this historic black swan and how best to position your savings in this new uncharted territory.
Your host
Vittorio De Pedys
Affiliate Professor of Finance and Management
Visit his profile
Calendar
20 May - 6:30 p.m. - 120 minutes
---
Webinar VI - Lisa Xiong - Leading Through A Global Pandemic: How to build resilient and hopeful teams with purpose and humanity?
More
The global pandemic poses a real test to all corporate leaders.
How can we lead in widespread anxiety and fear? How can we lead our teams to quickly adapt to remote working? How can we shape the team culture of resilience and hope in the dire reality of layoffs? How can we reorganise leadership in the post pandemic era?
This masterclass will cover these imminent challenges that our leaders are all facing. Participants will be introduced to some thriving examples of real practices, how empathy and mindfulness could help to endure shocks and shape mental resilience, how new design of talent strategy could turn adversity into opportunity.
Join us if you are keen on exploring tools to hone your leadership skills and guide you to lead with purpose and humanity.
Your host
Lisa Xiong
Visiting Professor of Leadership and Management
Visit her profile
Calendar
27 May - 6:30 p.m. - 120 minutes
Audience:
Leaders and executives working in all fields and companies, small and large, who must take decisions in times of crisis.
---
Fees
€199 each webinar
€750 Webinar-package
(all 5 webinars + 1 free)

For ESCP Partner
and Alumni
€99 each webinar
€400 Webinar-package
(all 5 webinars + 1 free)
---
All prices include Italian tax.
Your Hosts
---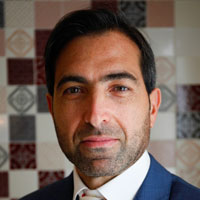 Visiting Professor of Innovation and Strategy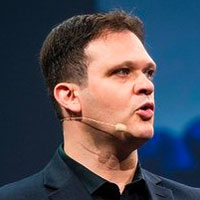 Visiting Professor of Corporate Sustainability, Strategy and Economics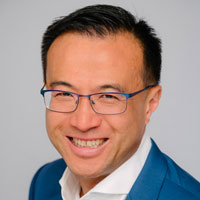 Full Faculty Professor of Entrepreneurship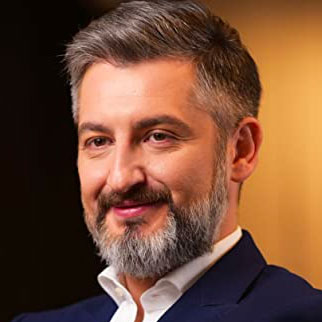 Visiting Professor of Strategy, Innovation, Entrepreneurship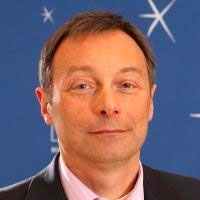 Affiliate Professor of Finance and Management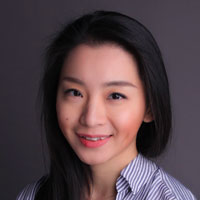 Visiting Professor of Leadership and Management