Student life
A strong sense of school spirit and community is a defining characteristic of ESCP. Involvement in extra-curricular activities and student associations is strongly encouraged as we consider it an essential part of personal well-being and professional development.
Student life on each of the campuses is shaped by the initiatives and activities offered by some fifty clubs and associations which organise networking, and artistic and cultural events, political discussions, sports tournaments, social events, humanitarian activities, etc.
Meet Us
Inclusion & Diversity
Multiculturalism, Equality, Respect for others
ESCP Business School's Inclusion and Diversity policy aims to promote equality and diversity within the School and to fight against all forms of discrimination. It is based on listening, awareness, community and plurality.
Since 2016, a monitoring unit has been dealing with situations of discrimination, such as racism, homophobia - LGBT phobias, sexist and sexual violence, hazing, discrimination related to disability and to the state of health of which Students are victims within the framework of their studies (students in full-time programmes, Executive Education participants, Ph. D. participants).
The Inclusion and Diversity policy is based on three pillars:
prevention;
a specific procedure for supporting victims, identified as "witnesses". This procedure, which is carried out in a confidential and neutral manner, is divided into two stages: a listening phase and an investigation phase. It may lead to the referral of a case to a disciplinary board by the Director General of the institution;
a system of disciplinary sanctions.
This commitment towards Inclusion and Diversity is led by the Associate Dean for Inclusion and Diversity, who works in close collaboration with students across campuses, the School Nurse, the Director of Events and Student Life, the Legal Department and the School's General Management.
Any student can confidentially contact the Associate Dean for Inclusion and Diversity in order to report a discriminatory act via the email box dedicated to the collection of reports and the management of the system.
Inclusion and Diversity
Multiculturalism, Equality, Respect
[PDF - 84 Ko]
A specific mailbox has been set up to reinforce the visibility of the alert system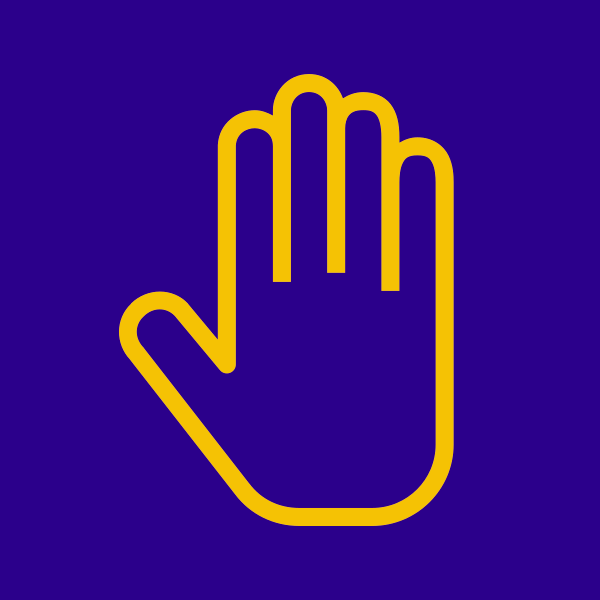 Student life & associations
Get involved
A few examples:
Agora
Elected by the students, the Student Union plays an important role within the school. Agora bridges the gap between the student body and the administration on the different campuses. It provides a forum and proposes ideas on a wide range of topics concerning your life as a student at ESCP. The Student Union also organises social events which encourage networking amongst different year groups, programmes and nationalities.
Junior Enterprise
A student-run business association which works with corporate clients across Europe on a wide range of business ventures. The association attracts businessminded individuals keen to pursue their personal development on genuine business projects.
Finance Society (EFS)
ESCP Finance Society is the oldest and largest student-run Association active in the finance field of ESCP Business School. They have branches in the five ESCP Campuses and count an Alumni network of +200 people that works in the finance sector. Each team conducts market research, produces reports about their specific area of interest, and organises related activities. The mission of the ESCP Finance Society is to help ESCP students break into the Finance Industry, organise dedicated networking events, and provide valuable materials to support the application and interview process.
GEA Sustainability
GEA Sustainability is committed to empowering the next generation to build a more sustainable future. Its mission is to educate future leaders through events and awareness campaigns, based on three pillars: EDUCATE the next generation of leaders, INITIATE collaboration with partners to make an impact today because now is the time to act, and NETWORK among students, graduates, and companies who want to create a sustainable future.
180 Degrees Consulting ESCP
The world's largest consultancy for non-profits & social enterprises. They provide high-quality consulting services to impact-driven organisations so they can improve and expand their services. Their team at ESCP has over 50 carefully selected and professionally trained student volunteer consultants from all academic backgrounds and nationalities who work tirelessly so that organisations can achieve their full potential and enhance their impact on society. They have a branch on all our campuses.
Call ON'U
A cross-campus organisation which prepares its yearly participation at the NMUN in New York City. Around 4,000 students from top universities worldwide embody diplomats and represent their country in various UN committees such as the Security Council or UNICEF. Members gain a unique experience in the spirit of European and international diplomatic relations.
Sports Clubs & activities
Sports activities have a long tradition at ESCP, and the Paris campus alone offers around 30 different disciplines. On the Berlin campus, students have the possibility to participate in the sports activities of the network of Berlin universities, London campus students have access to various off-campus sporting facilities through partnerships, and the Torino campus organises an annual regatta, bringing together both students and alumni.
Major Events
A wide range of events take place at ESCP of which several are (co-)organized by the students
The ESCP Entrepreneurship Festival
Each year, ESCP and the Smart-Up society honours Jean-Baptiste Say, the co-founder of ESCP Business School. The vision is to unite students, entrepreneurs, investors and potential customers, allowing them to exchange ideas and learn from each other. The event is a unique opportunity for students to present their innovative ideas to potential stakeholders and gain first-hand feedback and support for project development.
The ESCP Ski Event
The ESCP Ski Event is an annual event organised by an international team of students, where networking, sport and fun merge together in a unique atmosphere. Students from all six ESCP campuses attend the event, together with alumni and representatives from top international companies. The structure, concept and objective of the event is similar to that of the Regatta: to enhance networking between students, companies and alumni, and to deliver to firms the opportunity of recruiting students from one of the best business schools in the world. The ESCP Ski Event represents a unique opportunity to fully exploit the potential of an international school, and to foster both fun and education. We believe that the ESCP spirit combined with passion for sport makes this event unforgettable.
Conference for Sustainable Innovation - Designing Tomorrow
ESCP Berlin organizes an annual event based on the principles of the 2030 Agenda, a collection of 17 global goals set by the United Nations General Assembly. This year's "Conference for Sustainable Innovation - Designing Tomorrow" marked its beginning at the Allianz Forum, next to the Brandenburg Gate. The event brought together 250 international students and more than 50 representatives from different companies, NGOs and the public sector. ESCP Berlin provided a setting in which future business leaders met with policy makers, civil society, and industry. The conference and workshops at the event also offered a space for ideas and business innovations touching on all aspects of sustainability - social, environmental and economic. The students experienced how they could make an impact and help the world achieve the United Nations' global goals.
The ESCP Regatta
The ESCP Regatta symbolises what ESCP is all about. Once a year, students from all six campuses, as well as members of staff, faculty and alumni, gather in Italy for a weekend at sea. The event is a unique opportunity to fully exploit the potential of a multi-campus school and to strengthen and broaden the group spirit key to the ESCP community. The ESCP Regatta has become a landmark in the School's sporting, networking and social calendar. Working in teams to take first place, the event allows for excellent group bonding and the continued development of team-building skills.
The London Campus Annual Gala
Every spring the students, staff, faculty, alumni and friends of ESCP come together in London to celebrate the School's achievements over the past 12 months. The Annual Gala takes place at a different high profile location each year, with guests enjoying a champagne reception followed by a three-course meal, music provided by talented ESCP students, a charity prize draw, and a party that carries on all night. The Annual Gala is the highlight of the London campus' social calendar. We look forward to celebrating ESCP with you at the next one!
The Berlin European Summer Night
Each year in Berlin, just as the heat of summer is coming to an end, European Summer Night is the celebration that sets the new academic year in motion. The grounds of the Berlin Campus dress up for a day, from the colourfully lit stands offering a wide selection of food and drink to the atmospheric and dimly lit gardens that give way for guests to mingle and network with each other. Representatives of business, academia, politics, current students and several of our alumni, friends and supporters of ESCP share in discussions with each other for an exciting evening of food, fun and future friends.
National Model United Nations
Each year, students from across all our campuses attend the National Model United Nations (NMUN) Conference in New York, NY alongside more than 5,000 others from universities around the globe. Each team represents a different country, with students divided between mock committees that mimic the real structure of the United Nations.