In the Heart of a Vibrant City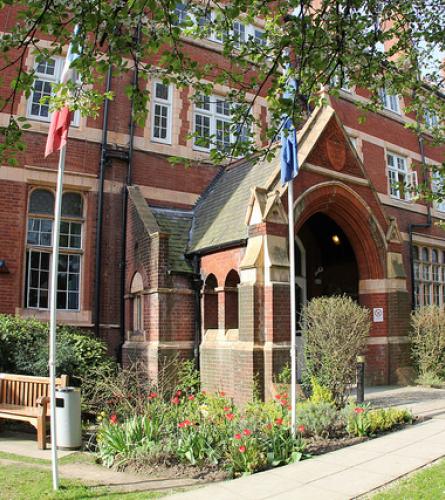 London is more than just a city: it's a global centre for business and culture, and a multicultural giant that offers you an unforgettable life experience.
With just shy of 11 million inhabitants speaking more than 300 languages, it's impossible to spend time there without expanding your personal horizons and professional network.
BUILDING YOUR CAREER
Whether you're heading for a career in the Finance sector or dreaming of working for a leading Luxury brand or Tech company, London has it all waiting for you.
There are job opportunities at the biggest brands in the world, as well as an incredible number of innovative start-ups. From internships to graduate schemes and beyond, London is your launch pad!
WORLD-LEADING DESTINATION
In 2022, London was crowned the most popular city in the world for students for the 4th year running.
It's also been named the best in which to work, to live, and the most loved tourist destination. This city really has something for everyone, and the polls prove it.
ESCP - London
ESCP is a unique school that attracts students and academics representing more than 100 nationalities to our London campus.
Located in West Hampstead in north west London, ESCP's UK campus offers students state-of-the-art facilities in a traditional Victorian building. The bright city lights and the business community are only a tube ride away, while the fashionable area of ​​West Hampstead offers a broad cultural experience away from the hustle and bustle of inner-city life.
Students benefit from our strong connections in major industries, and we play an essential role in our students' lives by expanding and nurturing the skills vital for their future careers.
Campus Features
Our Campus
Study and teaching spaces sit alongside a private garden and student lounge - everything you need for an enriching time on campus!
Our Campus
There are 15 lecture rooms with seating capacities ranging from 20-150 people.
Computers are available for student use in the library, study room F10, the Trading Room and computer room, with a total of 83 computers and 4 printers. Wi-fi is also available throughout the building.
Amenities include a student lounge and recreation room, the simulation Trading Room, language lab, campus cafe and a function space, the latter of which features a magnificent fireplace and stained glass window.

The Trading Room
Experience first-hand the dynamics of financial markets. 
The Trading Room
Trading Room workshops are an integral part of all programmes hosted at the School, from our Master and Bachelor degrees, right through to our European Executive MBA. In addition to this, we host regular extra-curricular sessions with external partners and offer use of the facilities to visiting study groups. All of these activities combined allow more than 2,000 students each year the opportunity to experience first-hand the dynamics of the financial market.
If you would like to book a session in the Trading Room for non-ESCP students, please contact Francesco Morrone: fmorrone@escpeurope.eu
To find out more about what the facility offers in an academic sense, please contact Terence Tse, Associate Professor of Finance here at the London campus: ttse@escpeurope.eu

The Campus Cafe
Offering healthy, fresh and homemade goodies in the Student Lounge
The Campus Cafe
Scheduled for an early lecture? Pick up a tasty wake-up call with a cup of tea or an organic, fairtrade coffee, then pair it with a fruit salad, granola pot, muffin, buttered toast or croissant. Andras is also offering delicious smoothies, also made in-house
When lunch rolls around, you can grab a salad box. Each day will offer both vegetarian and meat options - again, all made right here on the premises.
Also on offer: hot and hearty soups, fresh paninis and a range of sandwiches. Alongside the classic combinations will be daily specials.
Andras is known for his delicious cakes, too - he'll be selling a too-die-for selection of homemade baked goods every day.
Dietary Restrictions: If you have any allergies or special requests, please do not hesitate to ask the cafe team for advice or adjusted dishes.
Student Life
We have a huge range of active Clubs and Societies for students to join!
Student Life
Whether you've been doing it for years or feel like trying something new, there are an enormous variety of opportunities via student societies at the London campus! Get involved, make new friends, have fun, and be part of the student community!
Choose from:
Sports clubs
Special Interest Societies
Volunteering opportunities
Student media
Campaigning groups
Joining a student society couldn't be easier! We'll explain it all at your induction, and also how to start your own
Any questions? Contact Solene Hoyez: shoyez@escpeurope.eu

Maps and nearby attractions
No result