Video
Mission & Values
It all starts here
Rooted in its European values and identity, ESCP inspires and educates purpose-driven leaders who will have a strong impact on planetary, social and organisational progress.
By producing research-based knowledge disseminated through a unique pedagogical model based on systematic mobility across 6 urban and phygital campuses across Europe, ESCP delivers the best degree and non-degree business education programmes based on multiculturalism and interdisciplinarity to international high-potential students and executives.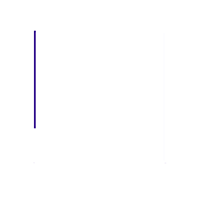 Following this conviction in a world defined by the economy, the sphere of business can play a central role in reorienting how this world evolves. It's by giving meaning to business that we will be able to nurture society in a positive manner.
One thing is certain, the era of responsible and collaborative leadership has arrived.
Becoming part of ESCP is to adopt this vision and to learn how to make enlightened choices, guided by the universal values of diversity, multiculturalism and interdisciplinarity. Becoming part of at ESCP is to be ready to meet the great challenges of our times with optimism. Let's take to the high ground in these frenzied times, to always engage with intelligence and above all, give the world an impetus that will take it in the right direction.
In life as in business, everything starts with choices.
And it is by making such choices that we give meaning to business by defending our point of view on the future and our management style.
Our Four Values Are the Dna Nucleus of the School
E
"Excellence
in what we do"
S
"Singularity
in who we are and that others cannot imitate"
C
"Creativity
in how we think and design"
P
"Plurality
in how we believe and behave"
European at heart
As European humanists we believe that business nurtures society and therefore it can help lead the world in the right direction.
Created 200 years ago by entrepreneurs, we continue to develop creativity by encouraging curiosity, boldness and ambition throughout our 6 integrated campuses in Europe, all of which are led by principles that inspire collaborative leadership and progress for a stronger world.
By encompassing pluralism through respect for cultures and all forms of diversity, we develop a singular concept to management disciplines based on a multicultural, interdisciplinary and an open approach.
We cultivate academic excellence in order to shape leaders who are capable of doing business in an openly responsible manner and with an equally open approach that seeks to move beyond boundaries.
Driving Responsibility
We integrate sustainability and ethics across our educational activities, research and internal processes, with the ambition to educate responsible managers and train better leaders able to tackle the unprecedented environmental and social challenges that our societies and economies are facing.
Building on our European roots, we deeply believe a new type of responsible leadership is required to face contemporary challenges, combining reflexivity, ability to tackle the complexities of the world, and willingness to act for positive impact.