Faculty at ESCP Business School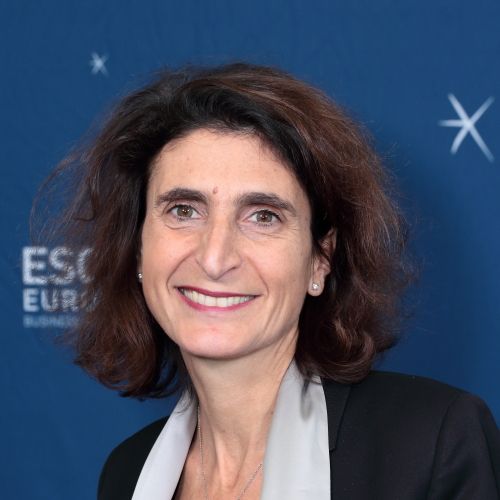 Valérie Moatti
Dean of Faculty
Knowledge creation and transmission are in the hands of the school's over 170 full-time faculty members working across the 6 campuses.
Each faculty member belongs to a teaching department and one or more research centres. The same faculty teams develop the curriculum and deliver the courses across all the programmes of the school, from degree programmes to executive programmes.
Read more
All faculty members hold a doctorate or equivalent degree, most in management science, others in economics, law or the social and human sciences. The activities of our faculty members reach across three domains: teaching, research and academic programme leadership (i.e. academic responsibility for one or several teaching programmes). Moreover, each faculty member has one day per week for consulting activities, either for business firms or other private or public organisations requiring their services.
In addition to these full-time faculty members, there are three further types of teachers working at ESCP. There are 90 affiliate faculty members who contribute their expertise to the teaching programmes, either lecturing in the classroom or assuming responsibility for an entire course in their given field of expertise. These are primarily university professors or working professionals who dedicate a considerable portion of their time to teaching.
Likewise, each year ESCP hosts a number of visiting faculty from universities around the world. Visiting faculty either spend a sabbatical period in one of our research centres or deliver lectures on occasion in the context of existing partnership agreements.
Third and last, over 800 working professionals, with long experience and strong expertise in their fields, contribute to ESCP taught programmes as adjunct faculty members. Their contributions cover all aspects of business and business organizations, including the different professions and sectors.
The Dean of Faculty oversees faculty development and represents its members within the business school.
Valérie Moatti
Dean of Faculty