Open Programme
Improbable: An Art Thinking Workshop
Information Coronavirus:
Despite the situation related to Covid-19, we continue to accompany you with your professional development project.
Contact your training consultant for your application file and for any further information.
Art Thinking is a method to create the improbable with certainty.
In the 21st century, we need to become experts in the creation of the improbable for 3 main reasons:
1. To avoid obsolescence, companies need to develop improbable business models.
2. To compete with machines, humans need to be good at creating the improbable.
3. To solve the ecological crisis, we need to design improbable solutions to shift our paradigm.
Improbable is a creative workshop to learn and experience entrepreneurship through art. Participants develop agility, creativity and entrepreneurial leadership by creating a piece of art which helps them to rethink their practices and mindset.
---
Develop entrepreneurial leadership to empower your colleagues and partners
Increase your ability to build a new inspiring vision for your project
Master agile methods of creation to deal with uncertain environment
Learn how to use diversity and improbable encounters to grow your network
Connect your passion and convictions with a project that creates value
Leverage failure to be creative and resilient (e.g. learn to learn and unlearn)
Challenge status quo and explore new path for your organization (e.g. critical thinking)
---
At the heart of the Art Thinking workshop there is the creation of a piece of art that gives you the opportunity to learn by doing. Your work of art must tackle a real-world challenge that concerns you. You and your team will collaborate to address this issue through the Art-Thinking Method which involves 6 main activities.
Donation
You will engage in gift-giving practices which foster new and unusual partnerships
Deviation
"Steal" from others to create unique propositions
Drift
Follow a journey without a clear goal but which will eventually make a lot of sense
Destruction
Challenge existing rules and values as well as unlearn your taken-for-granted assumptions
Dialogue
Discuss to learn, understand & change your creation
Display
Exhibit your work to get feedback and find new partners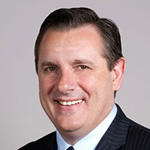 I was impressed by the pieces of art created by our managers. By motivating our managers to question their reference framework, we leverage their creativity and entrepreneurial leadership. The Improbable workshop challenges our traditional ways of thinking and makes us wonder about the innovative managerial approaches to adopt.
Patrick CHAPUIS, CEO Canon France
Fantastic location, incredible team, excellent mentoring by ESCP Europe! The exhibition by La Redoute was astonishing! Congrats, very proud of this achievement!
Nathalie BALLA, CEO La Redoute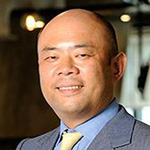 I am simply amazed by the relevance of Art Thinking. It is a must have for entrepreneurs! We need more improbable solutions to address our worldwide issues and make an impact!
Taizo SON, CEO Mistletoe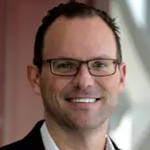 I never experienced such an impressive workshop! I know a lot about design thinking and lean startup but this is something else! So critical to challenge the status quo and boost your vision! A truly unique experience!
Mark CASTLEMAN, Entrepreneur and Investor based in Silicon Valley
Audience:
Executives who want to leverage Disruption
Managers in charge of Strategy
Entrepreneurs & Intrapreneurs
Heads of Innovation
Heads of Marketing or Communication
Business Developers
R&D Experts
---
Fees - €4,500
---