Chair in Intercultural Management
See this page in:


[FR]
Placed under the aegis of the ESCP Foundation, the Chair in Intercultural Management stems from the desire shared by Groupe Renault and ESCP to propose a privileged place for learning and expertise on matters related to intercultural management.
The aim is to develop a better understanding of how cultural diversities impact the structure and the operation of organizations.
Intercultural Management is a new features in Renault's inclusion policy. Therefore Intercultural management is an important organizational focus for Groupe Renault, and an instrumental factor in its success, progress, development and employee engagement.
This chair is led by Marion Festing, ESCP professor based in Berlin and head of the school's Intercultural Management Excellence Centre.
A few words from
Marion Festing
Scientific
Director
"With its strong international profile and profoundly European stature, ESCP is the natural home for this kind of chair. ESCP is the world's only major international business school to boast this degree of pan-European scope. With its six integrated city-centre European campuses in Paris, London, Berlin, Madrid, Turin and Warsaw, it offers students a unique multicultural experience.
In today's multipolar world, questions of cultural diversity and social responsibility have an increasingly direct impact on business. The purpose of a school like ESCP is to train the coming generation of transnational leaders, preparing them to seize the opportunities offered by cultural diversity"
Marion Festing, ESCP Professor
and Scientific Director
A few words from
Mouna Sepehri
EVP, CEO
Renault Group
"While remaining true to its French origins and industrial, commercial and human values, Groupe Renault has become a global, multipolar and multicultural organization. One of the secrets of our success is the diversity of our workforce and the respect for each individual's culture and identity. We are very enthusiastic about this new chair, which will be making a valuable contribution to the promotion of diversity and intercultural management in business"
Mouna Sepehri, Executive VP, CEO Office
Renault Group
Objectives
Groupe Renault's involment
One major feature of recent automotive industry history is the trend toward large-scale partnership operations, such as the unique alliance formed in 1999 by French group Renault and Japanese group Nissan.
In a sector that is particularly vulnerable to changing economic, technological, social and environmental conditions, Renault, a prominent French company, has grown into a worldwide group with a workforce of 120,000 in 127 countries. With combined sales of 5.27 million vehicles for the first half of 2017, the unique alliance - which today includes Nissan and Mitsubishi - now is the world's leader in the automotive sector.
The aim
The chair seeks to develop a sound understanding of practices suited to intercultural management, and to offer the academic world capabilities for research on the organization and implementation of these practices.
Three fields of activity
The chair will focus on three fields of activity:
Enriching
Enriching and developing courses on intercultural management, using "blended learning" in particular, with innovative media (e.g. digital, etc.).
Fostering
Fostering research production on the theme with a network of researchers in France, Europe and the rest of the world, in order to strengthen the central position of France and Europe in this field. Research output will include the publication of research papers, contributions to conferences and seminars, articles in scientific journals and press articles.
Organizing
Organizing a series of events gathering practitioners, students, research faculty and Renault participants, as well as creating and animating a genuine community of professionals and students around the theme of intercultural management.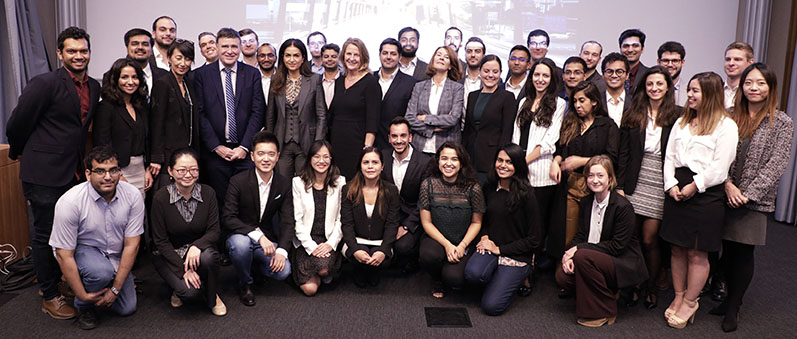 Sponsoring
The Intercultural Management Chair has also made it possible for the new MBA in International Management to be sponsored by Mouna Sepehri, Executive Vice President, Office of the CEO, as a powerful source of inspiration for the 98 managers-to-be who graduated from this programme.The MBA in International Management is inherently intercultural in scope, as it gathers students of 33 different nationalities. Attachments area
Areas of research
The main research focus is partly the same as ESCP's Human Resource Management & Intercultural Leadership Chair also headed by Marion Festing: International Human Resource Management.
Research subjects
International HRM strategies and approaches, with special emphasis on emerging countries
Global Performance Management
Global Compensation, with special emphasis on Central and Eastern Europe
Intercultural Leadership Adjustment and Intercultural Competence
Intercultural Learning and Intercultural Competence
Total Rewards, especially global standardization and local adaptation of rewards
Research Project on Job Embeddedness with the CCMN
This project is conducted within the Cross-Cultural Management Network (CCMN), a network of numerous research teams worldwide.
The objective of this research is to investigate the role of job embeddedness as a predictor of employee retention across cultures, and how leadership behaviours and attitudes can drive job embeddedness.
The chair and ESCP's Talent Management Institute
The chair also works closely with ESCP's Talent Management Institute - which studies global talent management among others - and Excellence Centre for Intercultural Management - which aims to develop and provide intercultural management research and solutions for practitioners by developing and running practice-oriented and academic research projects with its associated research centres: ESCP's CERALE (Centre d'Etudes et de Recherche Amérique Latine Europe), TIB (Teams in International Business) and INCLUDEE (Inclusion, Uniqueness and Diversity in Education and Enterprises).
The team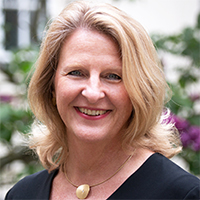 Marion
Festing
Scientific Director
News & Events
Check out our playlist...
Last video
Meeting Marion Festing (Intercultural Management Chair)