Placed under the aegis of the ESCP Foundation, this professorship with L'Oréal strengthens in a complementary way a major school's scientific expertise and a leading company's know-how, on a crucial business issue and on topical subjects such as big data and the use of behavioural sciences in innovation and marketing creativity.
The Professorship, launched in 2015, is led by Dr Marie Taillard, Professor at ESCP (UK), specialist in studying marketing management and consumer behaviour from the perspective of the communications.
Dr Benjamin Voyer leads this Professorschip also. Professor Voyer is L'Oréal Professor of Creativity Marketing, and Full Professor of Marketing at ESCP (UK), is a behavioural scientist and interdisciplinary researcher.
A few words from
Marie Taillard
Scientific Director
"We are really proud that the work we have done establishing Creativity Marketing as a centre of excellence for ESCP has been recognised by one of the world's top marketing-led companies, and we are looking forward to deepening our relationship with L'Oréal."
"As a consumer psychologist, I have always been fascinated by the consumption of beauty products, and the emotional and psychological factors that drive it. L'Oréal is at the forefront when it comes to understanding consumers, and this new partnership will be a great opportunity to show how real-world marketing issues can benefit from the cutting-edge academic research conducted at ESCP."
Dr Marie Taillard, Professor at ESCP
Objectives
In 2015, beauty giant L'Oréal granted a Professorship in Creativity Marketing to Dr Marie Taillard and Dr Benjamin Voyer.
A partnership to advance the study of marketing
For L'Oréal and ESCP, creativity marketing is a shared domain of excellence. The partnership strengthens L'Oréal's position in the domain, bringing academic content and input to its internal and external operations.
The benefit
The company benefits from the high visibility offered within ESCP, through participation in the business school's events and contact with its 49,000 strong student and alumni body; and beyond ESCP, through academic and professional conferences, media appearances and other events.
The Creativity Marketing Centre (CMC)
Platform for thought-leadership and knowledge exchange on the role of creativity a driving force of value in marketing
As part of this agreement, L'Oréal became a Founding Corporate Member of ESCP's Creativity Marketing Centre (CMC). The CMC carries out academic research and publishes articles on themes such as consumer creativity, cultures of creativity, analytics and creativity, big data, behavioural science innovation and the emergence of business ecosystems.
Areas of research
A cutting-edge research
ESCP and L'Oréal will explore together a cutting-edge research field with real-world management implications, establishing L'Oréal as a business at the forefront of innovative management thinking.
Projects
Special pedagogical and consultancy projects are set up for students, as well as L'Oréal-centred case studies and seminars. There is also the opportunity for ESCP's faculty to participate in L'Oréal's in-house seminars on creativity marketing.
The work of the CMC
The work of the Creativity Marketing Centre, based at ESCP's London campus, feeds into the school's flagship marketing degree programme, the MSc in Marketing and Creativity. In addition, marketing courses within the general management master degrees and the Executive MBA benefit from the CMC's cutting-edge reflection and research.
The Team

Marie
Taillard
Scientific Director
Focus on…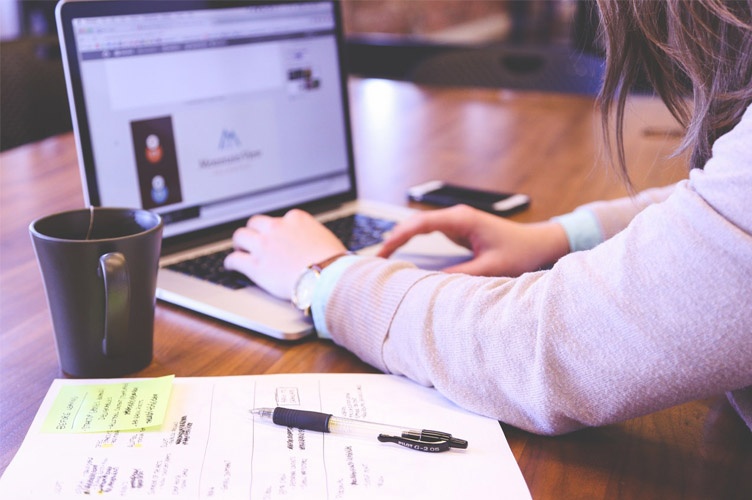 Research
How brands use the Covid-19 crisis to reposition themselves
08 April 2020
As Covid-19 continues to spread around the world, the pressure on businesses to address a new reality has been immense at every level.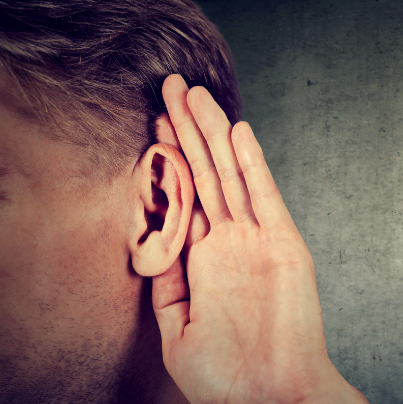 News
Lauch of Food for Ears Operation [FR]
31 march 2020
Podcasting recommendations complete the online pedagogical offer for ESCP students.
News & Events
Check out our playlist…
Last videos
L'Oréal executives' take on the 2018 Big Picture challenge
[in English]
L'Oréal Big Picture Challenge 2018: a student's experience
[in English]
Last podcast
Research & Publications
Research
The L'Oréal Professorship is exploring happiness at work [ENG]
Professorship in Creativity Marketing
22 Mar 2018
The L'Oréal Professorship has launched a new research project, on a large-scale, cross-cultural online survey of participants happiness at work.
Led by Benjamin Voyer (professorship co-director) , with the help of Charlotte Gaston Breton and Minas Kastanakis (professors), and Jérémy E. Lemoine (post-doctoral).
Medias
Play videos
Big Picture 2018
8th Edition - L'Oréal personalized luxury makeup experience
For this 8th Big Picture edition, the challenge was to put together a vision for what L'Oréal personalized luxury makeup experience might be in the next two to five years, presenting this vision in a one-minute original video and 3-slide PowerPoint. The aim of this workshop is to challenge traditional business models in the beauty industry with disruptive innovation.
Published on 22/05/2018[in English]
Gift with L'Oréal
Published on 22/05/2018[in English]
Big Picture Challenge 2018
Big Picture 2016
6th edition - A Disruptive Vision of Beauty and Cosmetics for the 21st Century
As Founding Member of the Creativity Marketing Centre, L'Oréal offers our students unique opportunities to apply their creative skills to some of their strategic and business challenges.
Students were divided into nine teams. Each team was asked to define the meaning of beauty and its modes of consumption in 2025 and express it through a series of videos.
Published on 26/02/2016[in English]
From a Beauty Brand to a Wellbeing Hub
Published on 26/02/2016[in English]
The Right of Beauty
Published on 26/02/2016[in English]
Slow Beauty
Published on 26/02/2016[in English]
Trustparency
Published on 26/02/2016[in English]
Augmented seduction
Published on 26/02/2016[in English]
Neuro-Beauty
Published on 26/02/2016[in English]
Systematised (will you still be worth it?)
Published on 26/02/2016[in English]
A Vision On Self - Actualization
Published on 26/02/2016[in English]
Diverse Authenticity