AMONG THE YOUNG TALENTS RECOGNISED BY FORBES ITALY IN ITS ANNUAL "100 UNDER 30" LIST, WE ARE THRILLED TO SEE A MIM ALUMNUS: Andrea Lupo, Class of 2019.
In 2019, while still a Master in Management student at ESCP Business School, Andrea Lupo co-founded Sun Tzu Consulting with Edoardo Maggiori, which is now a major player in the Italian catering sector and includes several prestigious Milanese brands.
The holding company, mainly involved in food retail and technology, aims to create value by channelling private investment into the country's real economy through scalable, high-tech and innovative initiatives. Filetteria Italiana, Magnakì, El Tacomaki are among the realities born thanks to the synergies of Sun Tzu.
We spoke to Andrea, one of the best young Italian talents according to Forbes Italia, about his company's present and future.

Forbes has recognised you and your company as being on the fast track to revolutionising Italy's financial and food industries. Congratulations! It's a fantastic result! What's it like to be honoured by Forbes?
I was greatly honoured and humbled to have been selected for the Forbes 30 Under 30 list, particularly given the exceptional calibre of talented professionals with whom I shared this distinction. Being in the company of such accomplished individuals from around the world was an extraordinary experience. This achievement represents not a destination but a catalyst for further growth and achievement. I will always be inspired by this recognition to strive for even greater success and impact.
You are the co-founder and managing director of Sun Tzu Consulting, a major player in the Italian restaurant scene. What led you to create and succeed with your company?
As co-founder and managing director of Sun Tzu Consulting, our vision was to create a unique and affordable dining experience that integrated innovation, authenticity, and exceptional customer service. We prioritised excellence in all aspects of our business, curated a talented team, invested in R&D, and fostered strong relationships with suppliers. Our success can be attributed to our unwavering commitment to our vision, people, and customers. We remain dedicated to pursuing culinary excellence.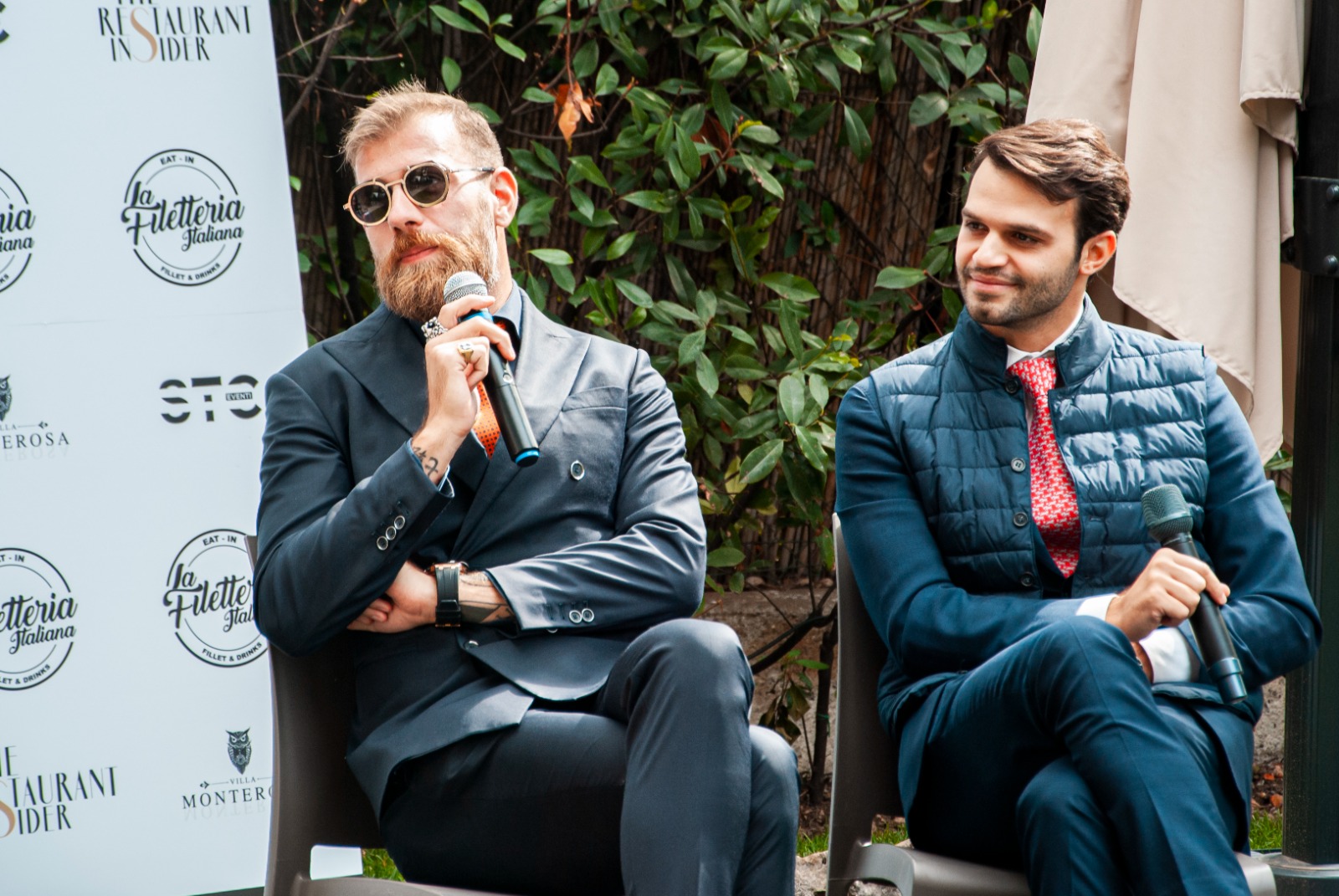 You are the financial soul of Sun Tzu Consulting. What is the company's vision, and what is your most innovative approach?
Specifically, the company has identified three key areas for enhancement using the new resources, following impressive turnover growth from EUR 730,000 in 2019 to EUR 12 million in 2022. Firstly, the company aims to achieve geographic expansion by establishing new restaurant locations across Italy, in addition to its existing presence in Milan. Secondly, optimising customer relationship management through the implementation of a CRM system to simplify the purchasing, selection, and sales processes is a key priority. Finally, the company aims to streamline culinary processes by making targeted investments in robotics and artificial intelligence, which will be integrated into its kitchens to enhance efficiency and innovation.
You are working to bring the first robotic kitchen with integrated AI to Italy. What are the advantages of this technology?
Sun Tzu Consulting holds assets primarily in the food retail and food tech markets, and is committed to generating disruptive high-tech and innovative initiatives that can unlock the market's full potential. Currently, we are working on bringing the first fully automated and AI-integrated robotic kitchen into a retail business in Italy by 2024. Concurrently, we are committed to developing futuristic products such as 3D-printed meat alternatives and plant-based offerings while reducing CO2 emissions and waste throughout our operations. We have set a goal of becoming carbon-free and zero-waste by 2027, and have already begun implementing several initiatives towards this end. At Sun Tzu Consulting, we prioritise fundamental issues such as sustainability, circular economy regeneration, and social impact accountability.
How has what you learned at the ESCP Business School helped you achieve your goals?
As an ESCP alumnus, I gained invaluable knowledge and skills that have been instrumental in achieving my professional goals. The business acumen, strategic thinking, and leadership abilities that I developed at ESCP have allowed me to navigate complex business environments and drive growth for my organisation. The rigorous curriculum and diverse international student body at ESCP also broadened my perspectives and enabled me to develop a global mindset, which has been essential in the increasingly interconnected world of business. In short, my time at ESCP has provided me with a strong foundation upon which I have been able to build my career and achieve my goals.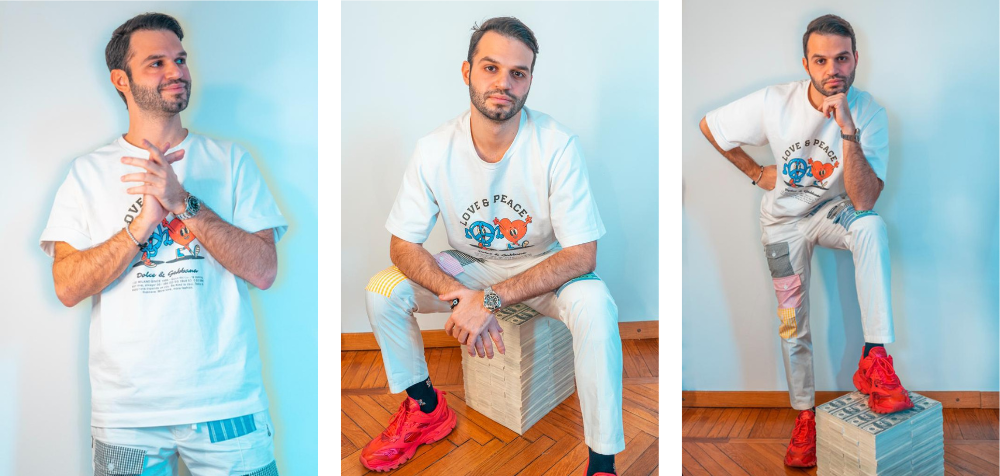 From your personal experience, what is the best thing about studying at the ESCP?
The ESCP Business School is recognised as one of the premier educational institutions, providing students with a multitude of learning opportunities that enable them to discover and hone skills beyond their own expectations. The privilege of engaging with distinguished guest speakers provides significant motivation to pursue one's aspirations. I attribute a significant portion of my professional success to ESCP, as it played a critical role in shaping my career trajectory. I am deeply indebted to the institution's faculty, whose guidance and mentorship allowed me to acquire the necessary skills for the career I envisioned.
Do you have any advice for young entrepreneurs?
If I were to offer advice to young entrepreneurs, I would say: believe in yourself unequivocally. On your journey, you may encounter individuals who will discourage you, but it is crucial to channel such negativity into positive motivation. Furthermore, while focusing on your goals is essential, it is also crucial to forge meaningful connections with other visionary minds. Collaboration can lead to remarkable achievements.
What's next for Sun Tzu Consulting?
In 2023, we are laying the foundation for a project that has already achieved remarkable results. Building on our strategic vision and long-term goals, we have developed a medium-term operational plan that aims to expand our holdings and double our turnover compared to the previous year, along with increasing our workforce.
Our objective is to create job opportunities for an additional 200 people, on top of our current staff of 250, and improve the profitability of our companies. We will do this by ensuring efficient and orderly scaling of our individual activities, supporting exponential growth while maintaining the integrity of our organisation.