We are proud to see an ESCP talent among the young disruptors recognized by Forbes Italia in its annual "100 Under 30" list once again: Ulisse Dell'Orto, Master in Management Alumnus, blockchain enthusiast & crypto investor, and, foremost, Managing Director APAC at Chainalysis, the world's leading provider of Anti-Money Laundering software for virtual currencies.
We had a chat with Ulisse about his career and outstanding accomplishments, diving into blockchain, cryptocurrencies, and much more.
Forbes Italy has recognised you as one of the most talented young leaders who are changing the face of finance, listed among the 100 under 30 2021. Bravo! It's a fantastic result! What's it like to be a Forbes honouree?
Being a part of this unique group of individuals is an honour. It motivates me to continue this journey and is a reminder that we can achieve anything we want as long as we are willing to put in the hard work.
You are Managing Director for the Asia-Pacific region at Chainalysis Inc., the world's leading compliance and investigation software solution for money-laundering prevention. How do you become an Anti Money Laundering (AML) expert and leader?
Five years ago, I would never have imagined being in this position. My passion for blockchain led me to attend one of the world's first blockchain universities in the world in 2017, and subsequently join this fantastic company. Since then, I have been constantly exposed to financial institutions, cryptocurrency businesses and law enforcement agencies, which has provided me with a unique understanding of this nascent industry. Today I spend a great deal of my time educating key stakeholders in the industry about money laundering prevention.
You are the founder of Blockchain Bible, a community of blockchain entrepreneurs, mentors, and investors. What kind of mindset do you need for a successful career in blockchain?
The blockchain and cryptocurrency space moves rapidly. Anyone who is interested in joining this industry will certainly not be bored but will need to show a lot of resilience. Anything can happen in six months. Due to the fact that the technology is still in its infancy, one year feels like ten.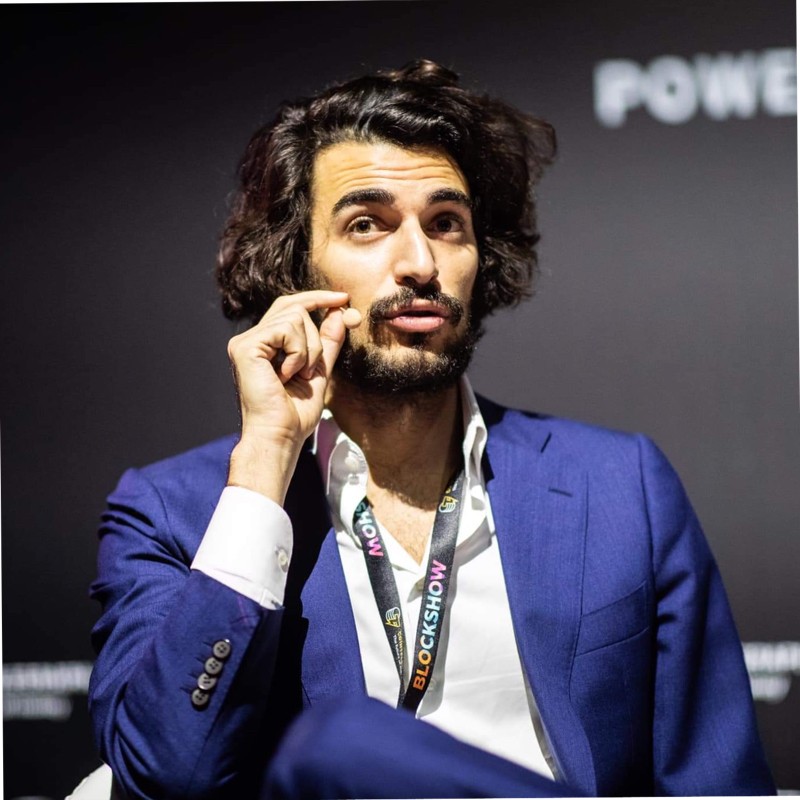 In what way did what you learned at ESCP help you achieve your goals?
ESCP exposed me to an international environment from day one. This is the best preparation for real-life interactions. Living in three countries in two years has made me more resilient and pushed me to leave my comfort zone.
How can Money Laundering be prevented? How can cryptocurrency businesses comply with the new global AML standards?
Cryptocurrency has a reputation for being anonymous and untraceable, but it actually operates on public, transparent blockchains. We've found that once lawmakers, regulators, and law enforcement agencies understand this, they realise that crypto can actually help - not harm - their mission to weed out illicit activity. Cryptocurrency businesses should have a Know Your Customer (KYC) program as well as real-time transaction monitoring to align with global AML standards, detect suspicious activity, and provide reporting to regulators.
Over the last few months, the impressively rapid rise of cryptocurrencies has pushed traditional financial institutions to launch digital currency products. Did the sudden bitcoin collapse in May and June affect this trend? Did it hurt the overall credibility of the crypto market?
Cryptocurrency is volatile and investors should expect that volatility to continue. Still, cryptocurrency was one of the best performing asset classes throughout the covid crisis and financial institutions are experiencing unprecedented demand from their customers. We are noticing a rapid raise in investments coming from financial institutions rather than retail investors. This will continue to make the space more legitimate and limit volatility over time.
What future do you foresee for cryptocurrency?
Rollout of global regulations that will help legitimize the industry, increased adoption by more traditional financial institutions, and cryptocurrency businesses using blockchain data to better understand their customers and gain a competitive edge.
Do you have any tips for Crypto Investors?
First, I would like to clarify that this is not investment advice. I believe that it depends on the type of investors we are talking about. Cryptocurrencies remain highly volatile assets. Firstly, I would suggest learning about the industry and the different protocols operating today. Bitcoin and Ethereum are the two largest public blockchains in the space at the moment. Bitcoin should be considered as digital gold/store of value, whereas Ethereum is a medium for innovation that enables the creation of many innovative projects (Defi, NFTs). Investors should also take a close look at stable coins as a more stable store of value and global commerce. Last, but not least, meme coins such as Doge or Shiba could be considered by investors with a high-risk tolerance considering that these are risky investments. I would generally recommend adopting a long-term approach (5 years+) - cryptocurrency is here to stay.