Innovation, sustainability, AI, but also family businesses and corporate ethics: these are some of the key concepts that emerged during the second leg of 2022 of "Forbes Small Giants". The event, part of the roadshow organised by Forbes Italia to discover Italian small and medium-sized enterprises, was held at QC Termetorino in Turin.
The event was divided into three panels, moderated by the director of Forbes Italy, Alessandro Mauro Rossi, who opened the gathering by thanking the participants, particularly Confindustria Piemonte, represented by the president Marco Gay.
The third panel was dedicated to family businesses and generational transitions. Professor Francesco Rattalino, ESCP Turin Campus Dean, Professor Maurizio Irrera, Università degli Studi di Torino, and Stefano Aglietta, ESCP Alumnus, 3rd generation of the family business Italfil and founder of Yuool It, gave their contribution on the topic from different perspectives that are strongly connected.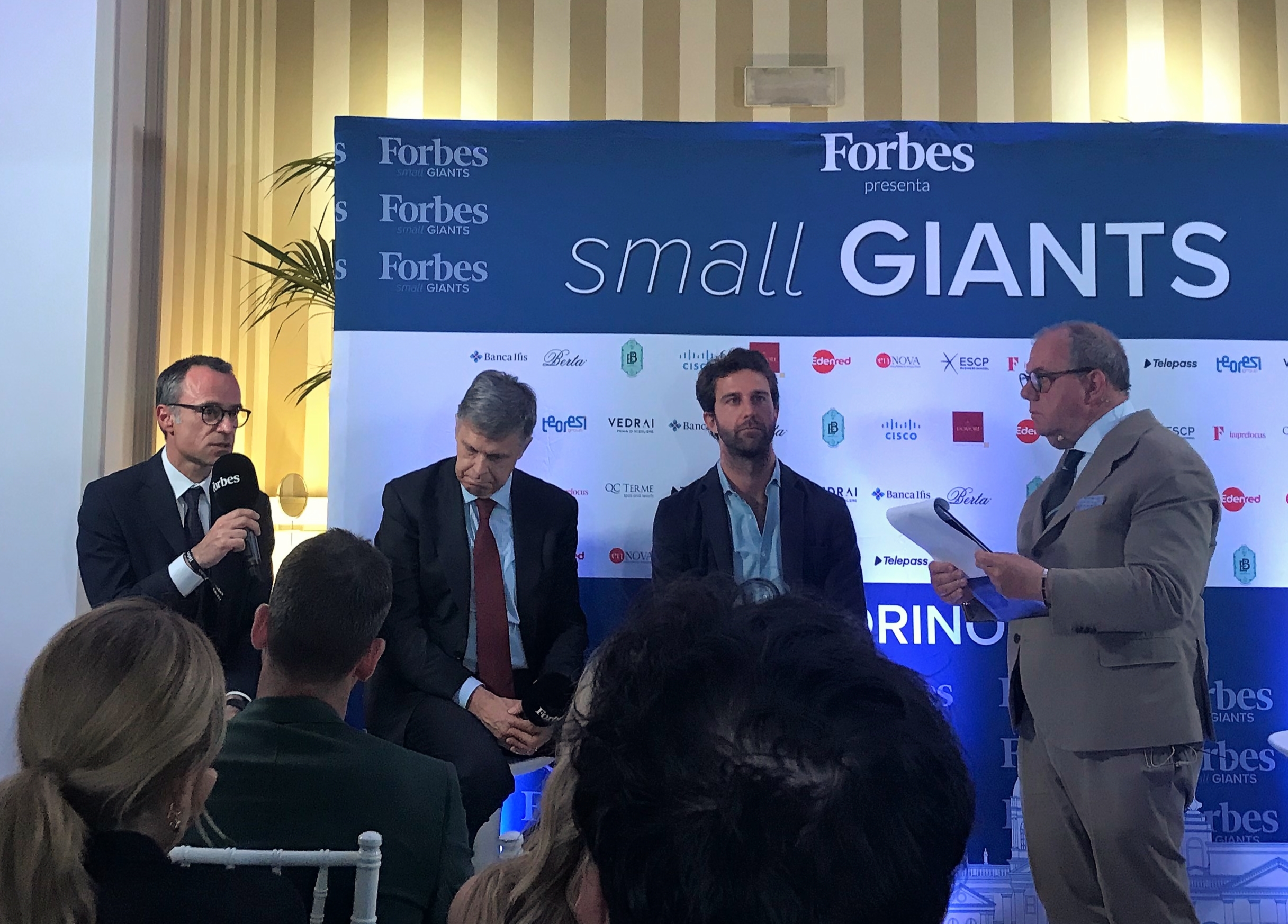 The severe recession triggered by the pandemic and exacerbated by the international instability is only the last piece of a multi-decade global crisis. Resilience and adaptability are needed to overcome the most turbulent periods, two distinctive characteristics of a family business. Moreover, family firms are featured with a long-term vision, financial prudence, a strong bond with the territory. The connection between the owner and their business is strengthened through emotions and values. The awareness to sustainability, which has always been a focus key for family businesses, is firmly connected with the territory. It is also a decisive factor in attracting the talents of the new generations who are very sensitive to these themes and motivated to work with sustainable and ethical companies.
Whereas they employ 60% of the world's workforce, family businesses contribute to over 70% of global GDP.
The generational transition is one of the biggest challenges family firms have to face and overcome. Building a smooth transition and trusting the next generation is not easy.
The present and future business context requires different skills from the past, solid values, vision and commitment.
In the past, the training of young family members intended to become the successors took place within the company. Today a broader education is required with a good knowledge base, international experience, soft skills and network beyond the immediate context in which the company operates.
ESCP Business School offers the perfect path to training the next generation of entrepreneurs capable of creating value in companies while becoming agents of change.
"SMEs are the present and the future of Italy because they can combine tradition and innovation, quality and genius" says Alessandro Mauro Rossi.
Thanks to this project, Forbes has succeeded in the dual objective of providing entrepreneurs with helpful information and tools for better managing their company and creating a connection between companies to discuss strategies and possible synergies.