Confinement ne veut pas dire repli, et les chaires et professorships ESCP ont continué de vivre et de produire dans cette période de distanciation physique.
Nous vous invitons à découvrir dans cette Newsletter les activités et les opérations que nous avons mises en place durant ces deux étranges derniers mois.
C'est aussi l'occasion de vous donner un petit aperçu de ce que nos chaires peuvent apporter aux entreprises en matière de recherche, de visibilité et de recrutement, et vous dire combien nos partenariats sont essentiels pour bien former nos étudiants.
Puissions-nous nous appuyer sur les trésors d'inventivité, d'agilité et de solidarité que nous avons tous développés pour sortir de cette triste période, et nous revoir bientôt.
Belle et longue vie à vos entreprises !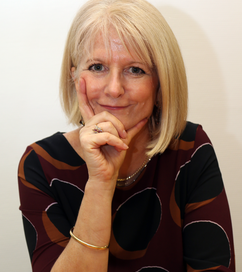 Pascale Pernet, Director Chairs and Business Development, ESCP
ppernet@escp.eu
---
The ESCP Chairs: Industrial Relations & Firms' Competitiveness with Airbus, Groupe Renault, Sodexo et Solvay / Internet of Things with Schneider Electric, Société Générale Assurances and Valeo / Factory for the Future with Michelin Foundation and Safran / Intercultural Management with Groupe Renault / Future of retail in society 4.0 with Centres E.Leclerc and BearingPoint / Circular Economy with Deloitte / Reinventing Work with BNP Paribas / Jean-Baptiste Say Institute with EY and RCI Bank and Services
The ESCP Professorships: Creativity Marketing with L'Oréal / New Generation Management with KPMG / Real Estate with BNP Paribas
L'opération "Food for ears"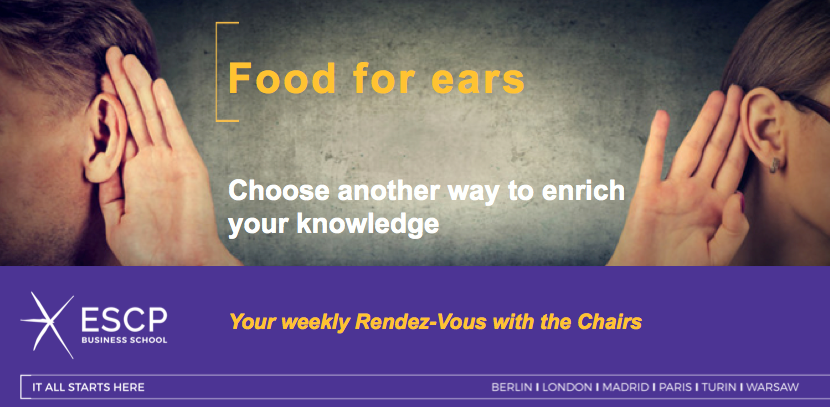 Lundi 30 mars était lancée l'opération Food for Ears, auprès de tous les étudiants tous programmes, tous campus.
Il s'agissait chaque lundi de recommander à nos étudiants deux podcasts (un en français, un en anglais) issus de l'audiothèque des chaires et professorships et ce dans un double objectif :
de compléter l'offre pédagogique online des étudiants
d'assurer la visibilité des chaires et profiter de cette période de confinement pour rapprocher les chaires des étudiants trop peu nombreux à avoir pu participer aux événements des derniers mois.
Le staff et le Corps Professoral ESCP étaient en copie des envois et ont donc pu également découvrir la richesse de ces contenus. Ces podcasts ont également été promus auprès de la communauté des Alumni.
Retrouvez la playlist Food for ears ici :
Les étudiants répondent aux challenges des entreprises
Des learning expeditions responsables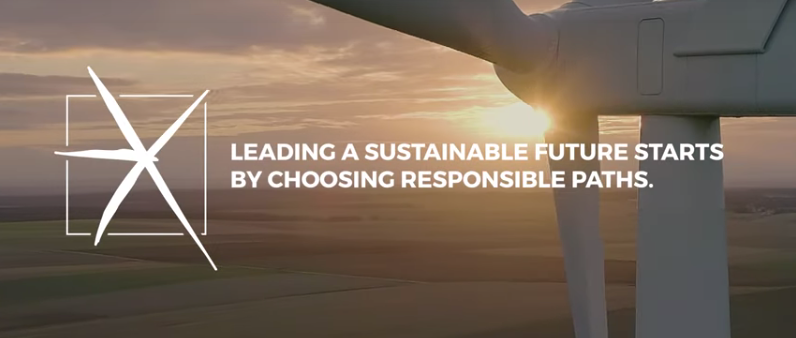 "Leading a sustainable future starts with choosing responsible paths" est un des points majeurs du Manifeste de ESCP.
C'est ce qu'ont fait l'Institut Jean-Baptiste Say et la Chaire IoT, en rejoignant la plateforme ClimateSeed pour compenser les émissions de CO2 de leur learning expeditions à San Francisco et à Copenhague.Pour en savoir plus (EN)
Des conférences et webinars
Un évènement à distance
La Chaire IoT a souhaité maintenir un évènement initialement imaginé sur le site de République. Organisé online sur l'outil BB Collaborate, la conférence "BtoB IoT Data: what value creation and monetisation strategies?" s'est tenue le 9 avril avec plus de 70 participants qui ont pu échanger en direct avec les intervenants.
5 experts mobilisés pour l'occasion
Pascal Zammit (Michelin, Group Senior Vice President, Business Venture Connected Mobility, Global Services and Solutions Business Line), Adrien Basdevant (Avocat), Stéphane Derville (Mobivia, Research & Innovation) et Martin Ducroquet et Anicet Bart (respectivement General Manager et Head of Data, Sencrop)
Pour en savoir plus (EN)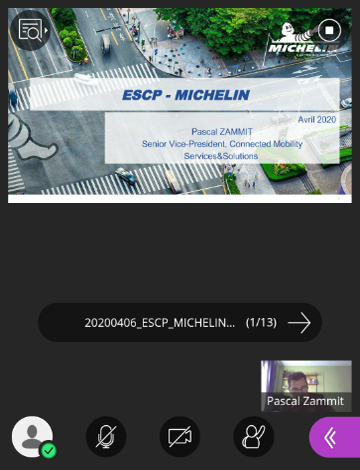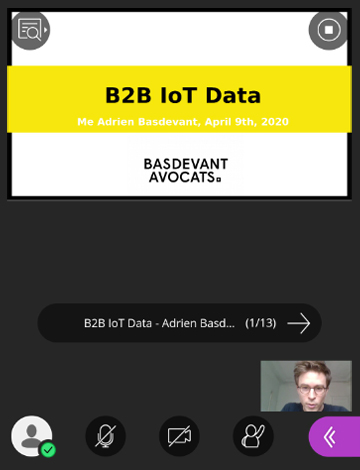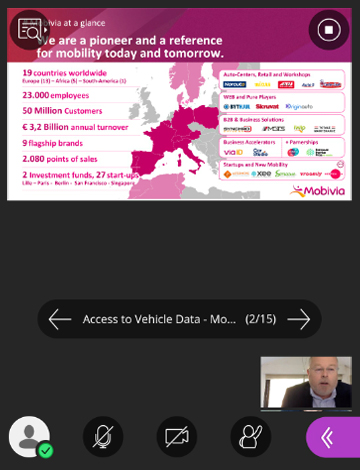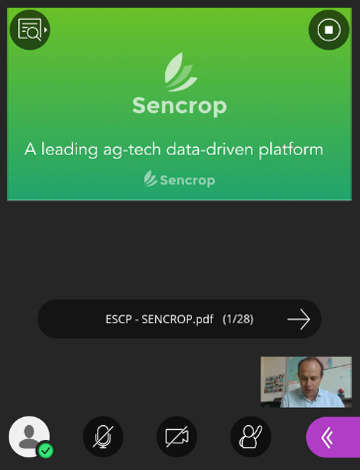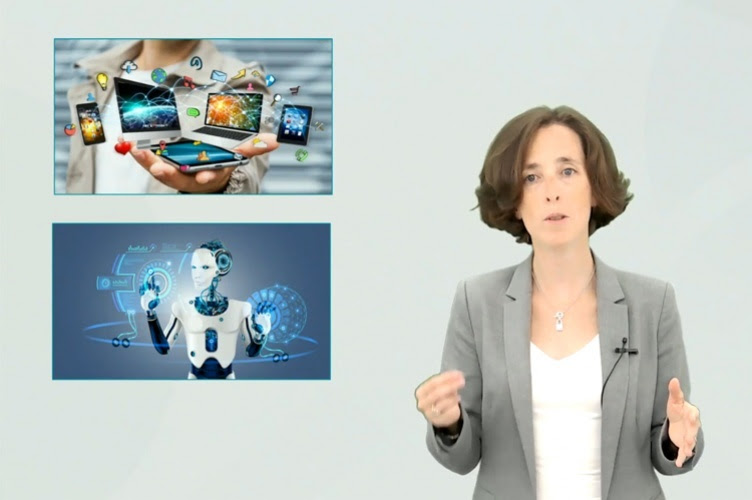 Un cours en ligne gratuit sur le management à distance offert par Emmanuelle Léon, Directrice Scientifique de la Chaire Reinventing Work
Face au coronavirus et aux mesures de confinement qui en découlent, les managers doivent rapidement organiser le travail à distance de leurs équipes, et donc repenser leurs modes de pilotage et de communication. La mise en œuvre massive du télétravail ne s'improvise pas.
Pour en savoir plus
Recherche et publications
Une présence ritualisée sur les réseaux sociaux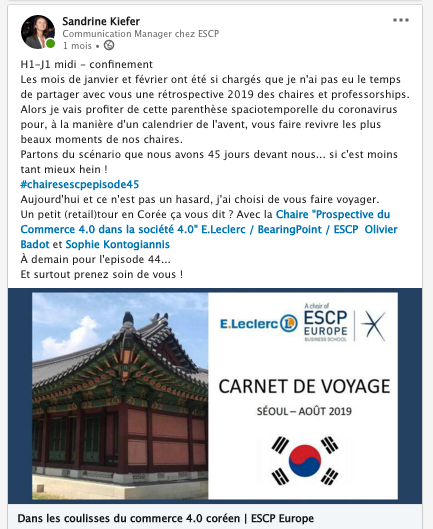 A la manière d'un "calendrier de l'avent revisité", nous avons fait revivre, quotidiennement, weekend inclus, une rétrospective de l'activité des chaires et professorships.
Chaque jour, à midi, une chaire ou un professorship a été mis en avant, avec la plupart du temps, une mise en perspective avec la crise sanitaire que nous traversions.
Les prochains rendez-vous des Chaires et Professorships
WEBINAR: Housing affordability before and after Covid 19 (EN)
Professeur Jaime Luque, Directeur Scientifique du Professorship Real Estate
15 mai - 17h à 18h - INSCRIPTION ICI
WEBINAR: Working in an improbable world: What can we learn from artists? (EN)
Professeur Sylvain Bureau, Directeur Scientifique de l'Institut Jean-Baptiste Say
20 mai - 14h à 14h45 - INSCRIPTION ICI
WEBINAR: Le Retail dans le monde d'après (FR)
Professeur Olivier Badot, Directeur Scientifique de la Chaire Prospective du Commerce dans la société 4.0 ; Elisabeth Denner, Associée, BearingPoint
3 juin - 9h à 10h30 - INSCRIPTION ICI
WEBINAR: Virtual collaboration – creative opportunity or trendy affliction? (EN)
Professeur Marie Taillard, Directrice Scientifique du Professorship Creativity Marketing
9 juin - 18h à 19h - INSCRIPTION ICI
Vous souhaitez être informé(e) de l'actualité de nos chaires et professorship ?