BIG PICTURE 2020
A fascinating event brought to students by the L'Oréal Professorship in Creativity Marketing
The rise of e-commerce in recent years has introduced new trends such as social selling, new marketplaces, subscription models, streaming, and virtual beauty.
In that context, services are an enabler and the next phase of L'Oréal's digital transformation. They offer customers personalisation that goes beyond the products, delivering memorable beauty experiences.
Let's dive into the challenge L'Oréal brought to ESCP students!
About the Big Picture Project
Big Picture is a yearly project and a powerful learning tool where students are projected into the heart of the creative process.
Big Picture is a very special opportunity for our students to work on a creative business brief for L'Oréal. Due to the restrictions caused by COVID-19, the 2020 edition is both inspiring and challenging. Student teams will work hard to produce original one-minute videos and recommendations, which they will present to a prestigious jury of L'Oréal executives. Rarely do students get to learn as much in one week as they do on this project. It presents a truly once-in-a-lifetime experience that opens up new career horizons and pushes their creative and business skills to new heights.
A step further for this 2020 edition
A multi-area challenge
55 students from 23 nationalities have been working remotely from more than 20 locations all over the world.
How many time zones?!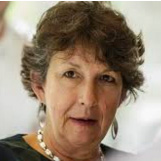 Marie Taillard
L'Oréal Professor of
Creativity Marketing, ESCP
Rarely do students get the opportunity to learn as much in one week
This year, this project goes beyond only switching the traditional Big Picture format to online: it is about the ability for ESCP to entirely reimagine the process and reconfigure how the project can create extra value for the School, its students and L'Oréal.
Big Picture 2020 enables students to develop new skills. How does a team work online? How do you collaborate when your team are in India, China, Canada and Europe? It is also a highly multicultural challenge. The workshop offers opportunities for exchanges between different student profiles, learning to work together on an innovative project and finalising it under the pressure of a tight deadline.
This new online version will prepare students for the "new normal" of what the job market will expect from new recruits in the months and years to come. Students will learn and experiment new teamwork and digital skills thanks to this experience. Agility will be a key competency to activate throughout the week.
In addition, involving MSc in Digital Transformation Management & Leadership students for the first time will allow MSc in Marketing & Creativity students to get new insights from a data-driven approach.
What is the brief?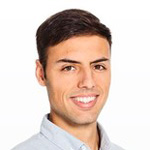 Luka Brekalo
Global e-Commerce Lead at L'Oréal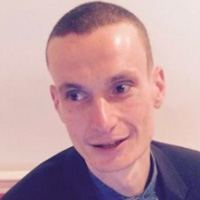 Vincent Arcin
Digital Services Factory Director at L'Oréal
Help us to imagine the services of tomorrow!
Develop and present your vision for the online experience in 2025 with a particular focus on the role of services within L'Oreal's e-commerce ecosystem.
What is the challenge?
Three questions to address:
Why is this vision innovative?
What value does the experience create for the consumer?
What is the business model behind it?
Jury members feedback
L'Oréal: Vincent Arcin (Global Digital Services Factory Director); Guive Balooch (Global Vice President & CTO New Business Ventures); Luka Brekalo (Global eCommerce Lead); Emma Shuttleworth (Talent Acquisition Director)
Re-Up Agency: Laurent François (Creative Strategist and Founder)
ESCP Business School: Marie Taillard (L'Oréal Professor of Creativity Marketing)
Jury members evaluated projects using five criteria:
Creativity/Innovation, Analysis, Business Sense/Impact, Execution & Presentation, Teamwork.
"Outstanding edition, probably the best!"
"It was spectacular - students did a really outstanding job.
We are all very impressed by the work done, in particular in this pandemic context."
"The quality of the recommendations was amazing: the pain points have been very well identified. The ability of students to present in a L'Oréal way has been impressive."
"What a phenomenal week!
We are super proud of what students have been able to achieve this week."
"Fabulous work led by high level of professionalism!"
And the winners are...
1st Prize goes to Team 6.
Winners will get a chance to go to L'Oréal's campus in Paris to meet the digital team and share their findings.
1st Prize: AMI the beauty advisor
Team 6
Congratulations to Bianca Bosatra (Italian); Eliav Cohen (British/Spanish); Louise Dillie (French); Miguel Gaspar (Portuguese/South African); Gabrielle Otto (American/French); and Elena Simoni (Italian).
2nd Prize: Beautyfeel AI
Team 4
Congratulations to Dana Bennani (French); Paul-Oscar Gabay (French); Aidana Kaiyrbekova Aidana, (Kazakh); Drishya Ramesh (Indian); Marie Saugier (French); Zhongzhi Zhang, (Chinese).
3rd Prize: Eugenie
Team 7
Congratulations to Snehajeet Chatterjee (Indian); Anaïs Coulaud (French); Anastasia Grenkova (Russian); Aline Jakubowicz (German); Florian Steinbauer (German); and Michelle Tek (Malaysian).
Congratulations to all nine teams!
This challenge is brought to ESCP students by the L'Oréal Professorship in Creativity Marketing
Placed under the aegis of the ESCP Foundation, this Professorship with L'Oréal strengthens in a complementary way a major school's scientific expertise and a leading company's know-how on a crucial business issue, and on topical subjects such as big data and the use of behavioural sciences in innovation and marketing creativity.

Learn more about the L'Oréal Professorship in Creativity Marketing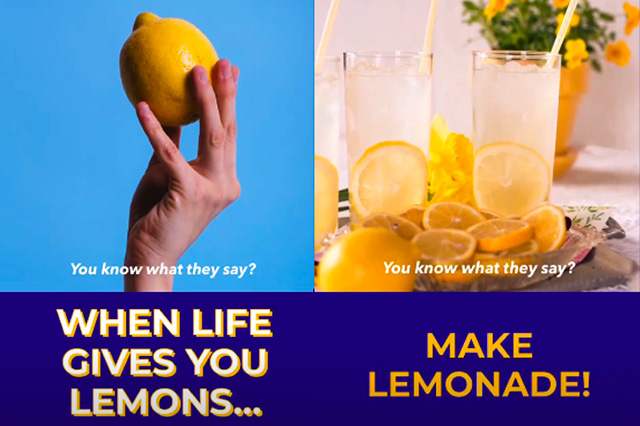 Behind the scenes with the student teams
Our students share their amazing experience with you! Learn more about the ways they tackle the challenge day after day.
Huge thanks to the L'Oréal coaches:
Vincent ARCIN
Global Digital Services Factory Director
Luka BREKALO
Global E-Commerce Lead - CDO Team
Kate CATANZANO
Senior Open Innovation Project Manager
Christopher CAREY
Global Marketing Manager - Garnier Fructis, Consumer Products Division
Max DANTE
Marketing Project Manager - Giorgio Armani International, Luxe
Marine DRION
Chef de projet Digital Biotherm & Biotherm Homme International, Luxe
Cyriaque HOUDOUX
Online Brand Manager - Cadum/Ushuaïa/La Provencale Bio
Margot KHELIFI
E-Commerce Platform Manager, Lancôme International, Luxe
Martin KOLB
Intern CDO Team (Digital Communications & Community Engagement)
Maude PIRES
Senior Digital Project Manager - La Roche Posay International, Active Cosmetics Division