For ESCP Business School students, the Career Fair is always a unique opportunity to network and meet potential employers.
In 2023, the ESCP Turin Campus Company Relations & Career Development team offered students and alumni a wide range of opportunities to get in touch with recruiters from different industries.
The two main career-oriented events were the Career Fair and the Food & Beverage Recruiting Days, which combined face-to-face interviews with a digital fair.
Many international companies attended the ESCP events, competing to find the ideal candidate for internships and permanent positions.
The sum of these events led to surprising results in terms of numbers:
674 students
72 companies
144 recruiters
276 job offers
Attending a job fair is a valuable step in a business school student's career development, providing them with industry knowledge, networking opportunities, and access to job openings.
CAREER FAIR
The 2023 ESCP Turin Campus Career Fair was finally held in a fully in-person mode. The event welcomed 362 students and 90 representatives of 48 top international companies.
The Career Fair took place on the 2nd and 3rd of March at the ESCP Turin Campus, Arnaldo da Brescia site.
The ESCP Career Fair offers students the opportunity to meet recruiters and company representatives who can provide insight into the job market and valuable contacts in their field of interest. The event provides students with a better understanding of different industries and the types of jobs available, which can help them narrow down their career options.
The Career Fair welcomed a significant number of companies from a variety of sectors and industries, such as Consulting (19%), Finance (21%), Information Technology (15%) and Manufacturing (12%). However, the most represented sectors were Food & Beverage and Fashion & Luxury companies, represented by a total of fifteen brands.
One of the ingredients for the success of the 2023 Career Fair was our great team of Community Managers:
Company representatives appreciated their dedication and enthusiastic participation. Being a Community Manager gave the students responsibility and a new opportunity for growth.
Another key element of the Career Fair was the large number of dedicated Round Tables, 21, which gave students valuable insights into brand culture, career paths and the recruitment process.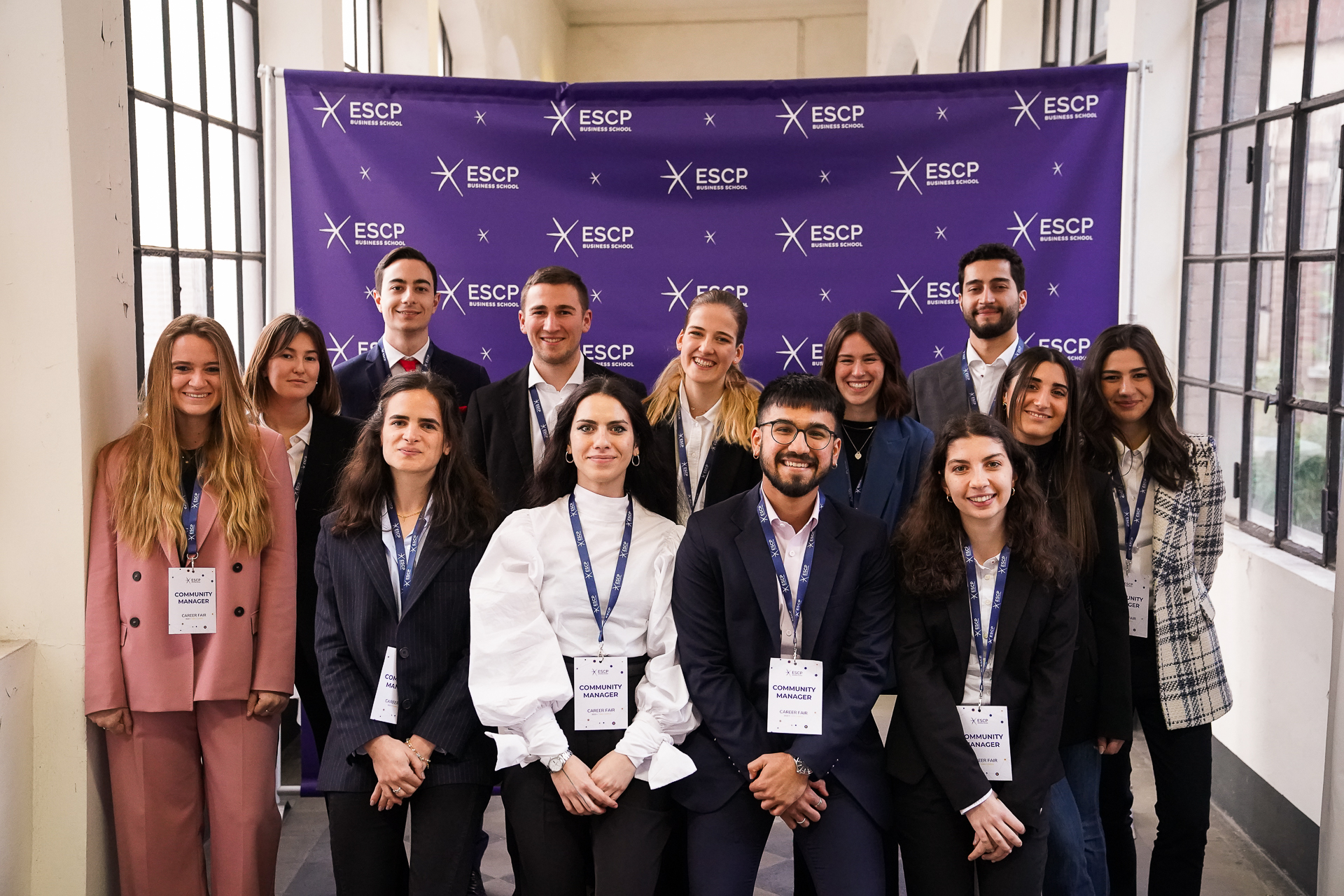 ---
FOOD & BEVERAGE RECRUITING DAYS
The ESCP Business School in Turin is characterised by its strong ties with the Italian business community and its "Made in Italy" excellence. One of the key academic areas of the Turin campus is Food and Beverage Management, a sector that offers great opportunities and challenges for managers, as well as many emerging new trends.
For this reason, on 4 and 5 April, the Turin campus organised an online job fair entirely dedicated to companies in the F&B sector.
The third edition of the ESCP F&B Recruiting Days welcomed more than 310 students and 54 representatives from 24 companies. It was an excellent opportunity to meet and interview ESCP students and alumni interested in working in the sector: recruiters published 71 job offers and conducted more than 480 interviews.
It was a unique opportunity for ESCP students and alumni to get to know companies in the F&B sector and to conduct virtual one-on-one interviews.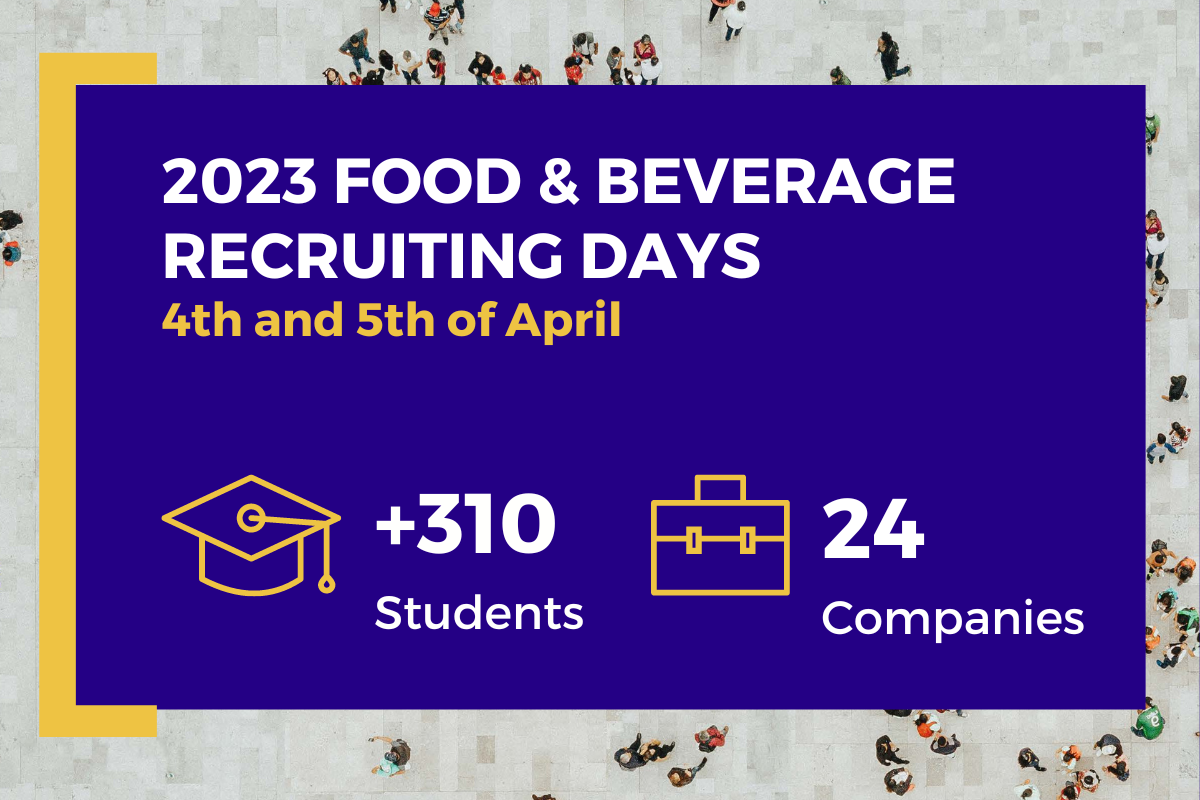 ---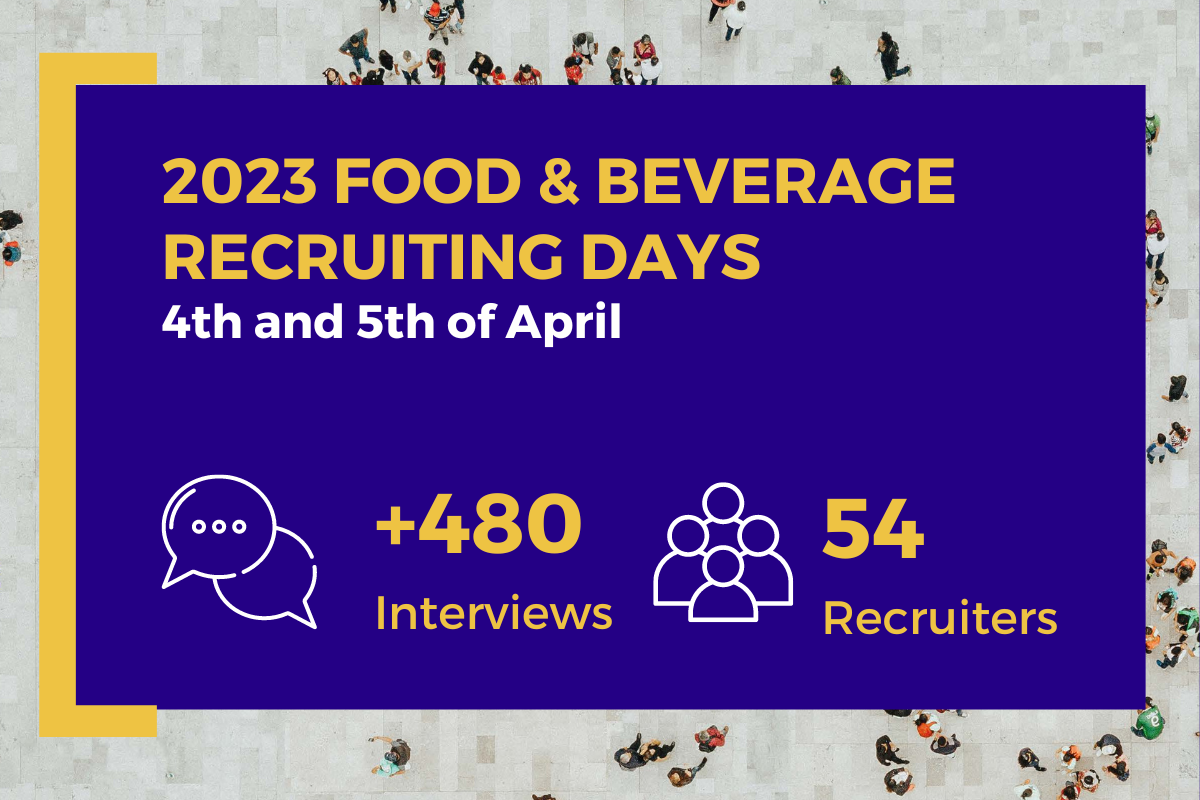 ---
Both job fairs successfully provided a unique opportunity for ESCP students to gain direct access to job vacancies and internships. All students had several interviews, an important opportunity to practice their interview skills and receive feedback from recruiters, allowing them to refine their approach for future interviews.
The success of both events was due to the dedication and passion of the Company Relations & Career Development team. Special thanks to Erica Brignolo, Sofia Baldissera, Marianella Rossaro, Maria Turreno, Michela Caria, Marco Dell'Endice, Guido Giudice.