In recent years, Italian companies have embarked upon a process of international development aimed at tapping into new markets, especially in Asia, and many Food and Beverage firms are in the forefront of that expansion.
One of the Alumni of ESCP Business School has played a key role in that growth: Pietro Luigi Ghigo, Master in Management Alumnus, Class of 2009, Turin / London / Paris track, is now Asia Regional Sales Manager at Lavazza.
He represents all that is best about ESCP, its strong link with China, and the advantages of the inherent DNA of Turin Campus in the Food and Beverage sector. In fact, one of the major academic areas of the Turin Campus is F&B with both the specialised Master in International Food and Beverage Management and the new Master in Management's Specialisation in Food and Beverage Management.
Adding to that is the strong link between ESCP and China and the rising number of students from Asia. ESCP is part of TOChina Hub, an integrated knowledge hub established by Università degli Studi di Torino, ESCP Turin Campus & T.wai - Torino World Affairs Institute. Every year, the TOChina Hub, in partnership with Peking University, promotes the summer course ChinaMed Business Program.
We spoke virtually with Pietro, who is based in Shanghai, about his career and how what he learned at ESCP helped him to achieve his goals. Over his professional life from his graduation to his experience in L'Oréal and Google and, today, in Lavazza, he has gained a unique combination of expertise and skills.
Pietro shared with us the current challenges that the F&B industry is facing as result of the COVID-19 crisis and his insights into the future trends of the sector.
Can you tell us more about your career, your current position and the upcoming challenges you're facing at Lavazza?
MIM gave me the opportunity to experience as many different sectors as I could. I decided to enrich my CV with internships in fields of excellence in each country: consultancy (Accenture) in Milan, M&A (Morgan Stanley) in London and Marketing (L'Oréal) in Paris, with a 3-month stint in the States working in a film-financing firm in Hollywood. After my internships I worked for more than five years in L'Oréal and one year in Google in the European HQ in Dublin.
Lavazza then invited me to take part in a new project, which involved identifying and exploiting opportunities abroad, through Route to Market optimizations. In the first year I managed projects in Benelux, Japan, Hong Kong, South Korea, China and Canada. Since 2018 I've been based in Shanghai, first in Business development in Asia, then as Head of China, now as Regional Sales Manager Asia, managing nine countries in the region. At the beginning of this year we opened the first Lavazza flagship store in Shanghai (the second in the world, after the one in Milan) in partnership with YUM China. In the upcoming years my focus will surely be on this project along with trying to exploit other opportunities in Asia.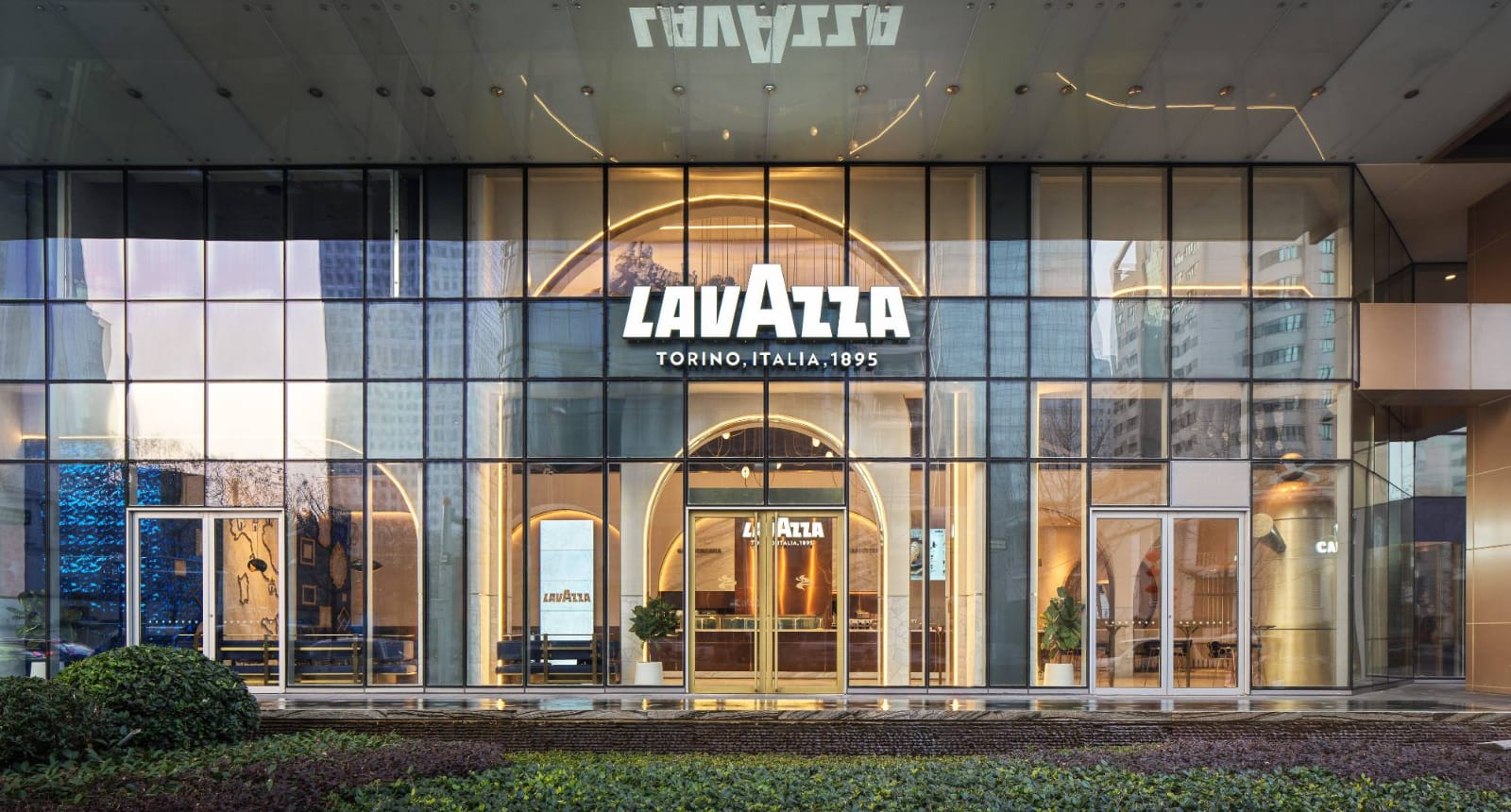 How did the COVID-19 crisis impact business?
In this emergency phase, which has lasted for five months in China, the methods of purchase and consumption have definitely changed. The operators in the sector have had to adapt their offers and products to a consumer who has less purchasing power and is less inclined to spend. There was an inevitable switch of focus to online business with activities to compensate for the lack of traffic and consumption on the offline channel, and to try to increase the frequency of purchase. For this sector, one of the biggest impacts is clearly related to travel restrictions and there is no visibility on when the situation will stabilize. One example above all, this year more than 500 million Chinese will not travel and consume, and countries like Italy will have to find ways to create internal demand.
What is your view on the future trends of the F&B sector?
The question to ask is how much the new modes of consumption, born because of COVID, will sediment; when and if everything will return as before. Now there are no predictive models in this sense and therefore remains unknown. One of the most recent visible trends in China has therefore been the growth of large groups, to the detriment of smaller companies. In the past few months, the small businesses have suffered the most, having to close in many cases. Entrepreneurship, new ideas, new services will allow small businesses to grow when there will be more stability and security, satisfying everyone's great desire for redemption and "renaissance".
In your opinion, what are the qualities required to succeed in a career in the F&B industry and in the Asian market?
I believe that to succeed in a career, no matter in which sector, passion is a mandatory requirement. Passion cannot be created or studied. Passion is born from the perfect match between your own interests and your work. Specifically, for the F&B sector, in addition to passion, I think that creativity, consistency in quality and being able to recognize and anticipate trends are qualities needed to succeed. In Asia, in my experience, the most stimulating challenges are related to the speed of change and adaptation to the cultural diversity of each country.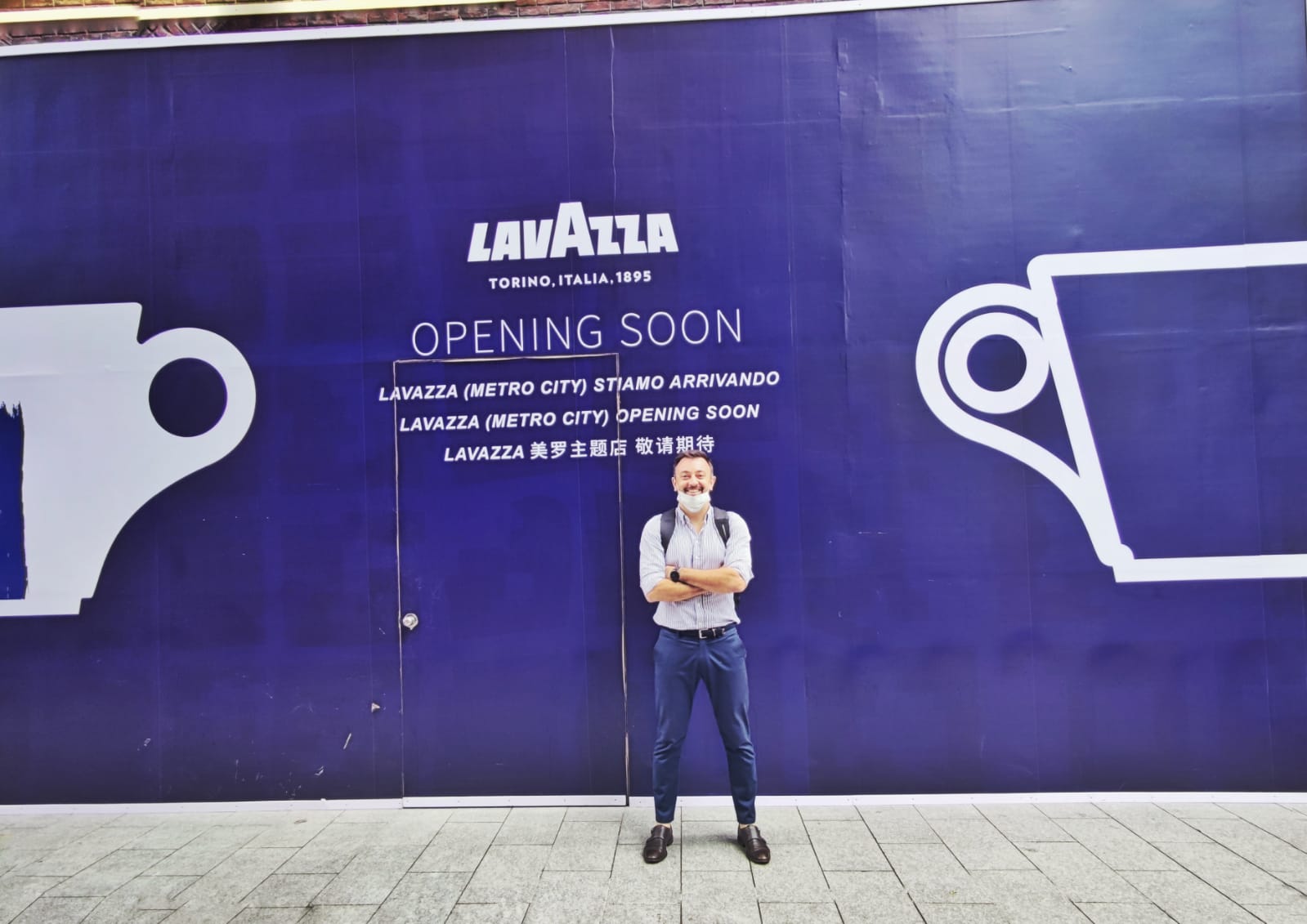 How did what you learned at ESCP help you to achieve your goals?
ESCP has allowed me to enter an international and multicultural dimension, giving me different and broader perspectives. What you get from ESCP is not only a high-level education, but something more that is equally important in achieving your goals. The group of classmates represented a new family and a solid network base, a fundamental asset in achieving professional goals. The school, on the other hand, helped and supported me not only during my master's degree, in the search for internships, but also later in the search for new professional stimuli.
What's next for you?
In the last ten years I have worked for three large companies, covering nine different positions, in eight countries. To date, however, my life is in Shanghai, and my focus is on the partnership with YUM China for the development of the Lavazza coffee shop in China. In addition, I am working to enlarge our presence in other countries of my Region.