Having joined AlixPartners in 2017 as an intern, when studying for his ESCP Master in Management, Edoardo Persenda has already been promoted to Vice President.
AlixPartners is an American consulting firm with offices throughout the Americas, Europe, Middle East, and Asia.
In 2020 the company was recognised as "Best Firm to Work For". By building an inclusive culture, it attracts and retains the top talent in the industry and provides them with an environment in which they can be themselves and reach their potential. Last year, AlixPartners became ESCP Turin Campus Corporate Partner, but it has recruited our talents for many years. In Italy alone, seven ESCP students have done an internship in the firm, and all of them have continued to work in the company and have had a rapid career advancement.
Check out what Edoardo has to say about his professional experience and the key to his skyrocketing career growth path.
You joined AlixPartners as an intern when you were still studying for your Master in Management at ESCP. What characteristics of AlixPartners attracted you the most when you applied?
When I first met AlixPartners, I did not know much about the firm, but I was immediately surprised by the people I was dealing with. The seriousness and the highly structured selection process made me realise the level of the firm right away. Both in the first interview with HR and in the four subsequent technical interviews with business consultants, I really perceived the competence and human qualities of the people. The main feature of AlixPartners that was crucial in my decision to work with them was the incredible opportunity for exposure both to customer C-level positions and internally to the Senior Director or the Managing Director, unlike many of their competitors.
AlixPartners' small-team approach gives recent graduates an immediate opportunity to work with senior-level colleagues and participate in matters that address the most pressing business challenges. Can you tell us about your first months in the company and what kind of responsibilities you had in the beginning?
In my first month in AlixPartners I immediately understood what the company means by their motto "When it really matters". On my second day as an intern, I was included in a performance improvement engagement in the automotive industry and joined a team of two senior managers at the client's premises in Reggio Emilia. From the very first day, after having been called on board by the team manager, I was operationally involved in the project, dealing with various analyses and cost reduction initiatives in the SG&A stream. In my first three months at Alix I had the opportunity to co-lead some specific cost reduction initiatives and to participate in some steering committees.
You started your internship at AlixPartners in 2017, and a few months ago you were promoted to Vice President. In less than four years, you had a remarkable career progression. What do you think is the key factor in such rapid professional growth?
In my opinion, the qualities needed to grow quickly within a consultancy company are professionalism, reliability, proactivity and willingness to learn. Technical skills are built with experience but the qualities I mentioned must be present from day one. In many consultancy projects, there are so many tasks to be done that even a junior resource is important, and the team needs to know that they can fully rely on his or her professionalism and reliability. I also have to thank AlixPartners and my colleagues who provided me with all the resources and support I needed to achieve this goal.
During these years, you developed competences in business strategy and performance improvement, especially in the telecommunications, automotive and consumer goods industries. Can you tell us more about your experience as a consultant?
During my 4 years of experience in AlixPartners as a consultant, I worked on different projects in the area of Telecommunications, Consumer Goods&Retail and Automotive, and developed competences in business strategy and performance improvement. I developed experience in identifying cost reduction opportunities, assessing and re-designing organisations, and conducting carve-out, M&A deals, and post-merger integration. I have often worked for private equity firms on both EBITDA improvement, post-merger integration, and company restructuring.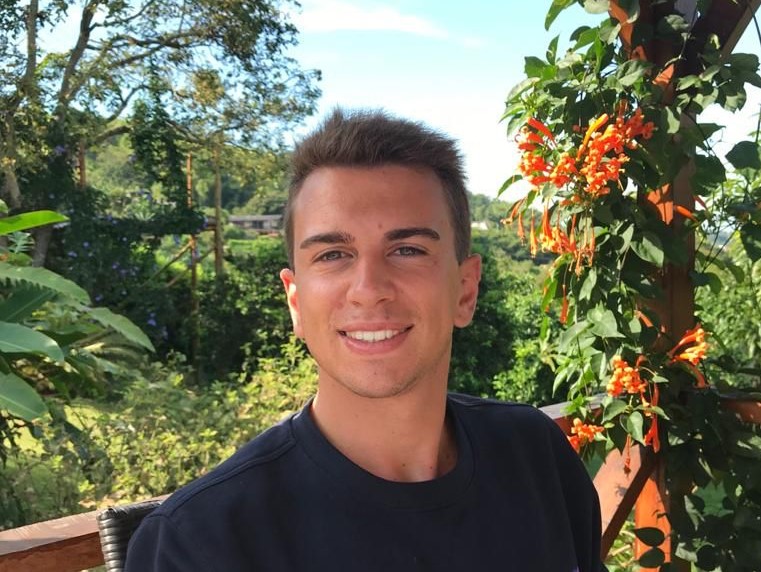 How have your responsibilities changed with your promotion?
With the promotion, my operational tasks have not changed but now I have more responsibility both in terms of delivery and as a point of contact for the customer. In my current position, I could be the person in charge of some project streams or even some small projects. Moreover, in the new role, I have to manage not only my own work but also the activities of more junior resources ensuring quality output and compliance with deadlines.
You recently led a project supporting the client in the divestment of a 100% owned company operating in field maintenance. What challenges did you face in this project?
In the last project, I co-lead the divestment of a company owned by one of the largest international players in the telco industry worldwide. In the past, I already carried out other deals in the same industry, but this project presented two great challenges: the management of several international stakeholders and the difficulty in understanding the operational and contractual model of the target company. Stakeholders involved in the deal were the selling company, both with an international corporate team and with a local Italian team, the buyer and his legal advisors, both with an international and an Italian team.
You hold a Master in Management with a major in finance. Looking back at your academic path, which course did you find most useful to your current profession?
Looking back, I think that overall the Master in Management programme, both in terms of the courses but also in terms of the structure and organisation, is really a perfect mix to prepare for consultancy. An added value is the pragmatic mindset used in the courses and the incredible opportunity to do several internships. If I have to name some specific courses I would say Corporate Finance and Business Strategy.
Do you have any tips for young talents out there aiming to start their career as consultants?
I hope that some good points have emerged from this interview. In my opinion, the key factors to succeed in the consultancy industry, apart from a strong basis in technical and analytical skills, are professionalism, an aptitude for hard work and continuous learning, a desire to explore unfamiliar topics, and the ability to establish trusting relationships with both colleagues and clients.
My last bit of advice for students is: "Don't be in a hurry to reach the top right away, if you don't succeed don't give up and keep on going one step at a time to get there."