Chair of
International Accounting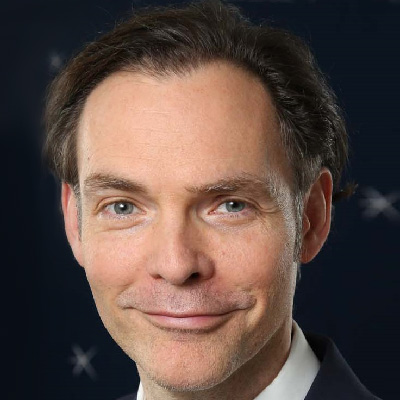 Financial reporting, in all of its forms, is crucial for the functioning of capital markets, and functioning capital markets are conductive to general welfare. Financial statements are the most important instrument for a firm to communicate with its shareholders and other market participants. Trust in financial statements is enhanced by the assurance provided through the statutory audit of financial statements. In Europe, other types of reports in addition to financial statements, are also important: Management reports and reports on environmental and corporate social responsibility. International Financial Reporting Standards (IFRS) have become the language of financial reporting that is spoken across the world. Learn the language, and join the conversation!
- Prof. Dr. Martin Schmidt
The team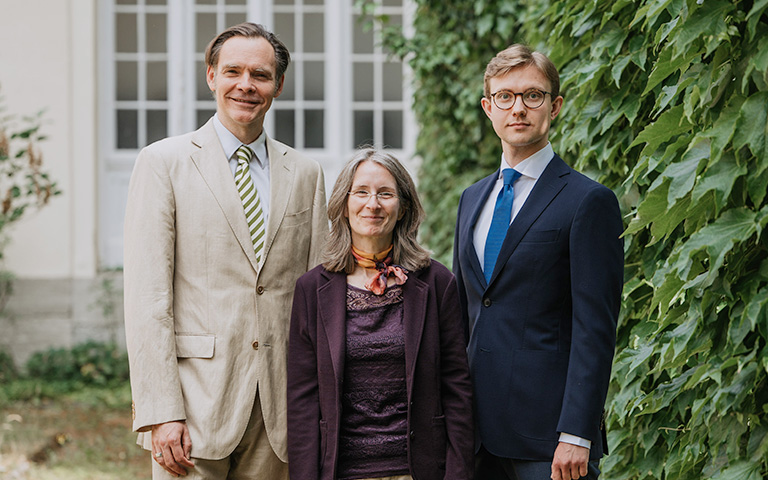 Teaching
We offer the following courses:
Research
Research approach
The empirical research focuses on financial accounting and auditing in accordance with national and international standards. A broad range of research methods is used, including archival methods (capital market-oriented, auditor's working papers), surveys, and experimental designs.
The research is published in high-quality international journals, such as The Accounting Review, the European Accounting Review, Auditing: A Journal of Theory & Practice, Accounting & Business Research, The International Journal of Accounting, the Journal of Business, Finance & Accounting, and Accounting in Europe.
Besides scholarly research, contributions to practice are published. Examples include the application of international accounting standards and the audit of financial statements and assurance on other types of reports, such as interim reports or CSR reports.
Research topics
Judgement and Decision-Making in Auditing
Behavioural research analyses factors that influence judgement and decision-making (JDM) in auditing. High-quality JDM is crucial for assurance provided by statutory audits and thus, for functioning capital markets.
Financial Reporting Quality
Various factors influence the level of financial reporting quality. A high level of financial reporting quality and compliance with financial reporting standards is crucial for functioning capital markets.
Impact of Culture in Financial Reporting
There are different layers of culture (e.g., national, professional, organizational) that impact the way in which financial reporting standards are applied, and financial information is processed.
Publications
Find an overview
Academic Articles
2021
RUHNKE, K., M. SCHMIDT
Erstellung und Prüfung von ESEF-Jahresfinanzberichten
WIRTSCHAFTSPRUFUNG (DIE), 2021(5), 275-280
Academic Articles
2020
SCHMIDT, M.
Die Bilanzierung von Anlageimmobilien (Investment Property) bei deutschen börsennotierten Unternehmen
ZEITSCHRIFT FUR INTERNATIONALE RECHNUNGSLEGUNG - IRZ, April, 183–189
Academic Articles
2020
SCHMIDT, M.
Nichtfinanzielle Erklärung im Fokus des Enforcement?
ZEITSCHRIFT FUR INTERNATIONALE UND KAPITALMARKTORIENTIERTE RECHNUNGSLEGUNG, 10, 7/8, 328-333
Academic Articles
2020
GODDARD, F., M. SCHMIDT
Attributes influencing Clients' Auditor Choices: The Expectation Gaps between Auditors and Board Members
CURRENT ISSUES IN AUDITING, 14 (2), A1-A14
Academic Articles
2019
RUHNKE, K., M.SCHMIDT
The Resolution of Audit-Detected Misstatements
JOURNAL OF APPLIED ACCOUNTING RESEARCH, 20 (1), 41–62
Academic Articles
2019
SCHMIDT, M.
Fehlerbegriff im Enforcement
BETRIEBS-BERATER, 2019 (35), 5
Academic Articles
2018
MESSIER, W., M.SCHMIDT
Offsetting Misstatements: The effect of misstatement distribution, quantitative materiality and client pressure on auditors' judgments
ACCOUNTING REVIEW (THE), 93 (4), 335–357
Academic Articles
2018
SCHMIDT, M.
Enforcement-Prüfungsschwerpunkte 2018
BETRIEBS-BERATER, 3, 107-111
Academic Articles
2018
SCHMIDT, M.
A Note on the Proprietary and Entity Perspectives in Financial Statements: The Implications for two Current Controversial Issues
ACCOUNTING IN EUROPE, 15 (1), 134–147
Academic Articles
2018
SCHMIDT, M.
Zur Abgrenzung zwischen Eigenkapital- und Schuldinstrumenten
WIRTSCHAFTSPRUFUNG (DIE), 15, 942–950
Search faculty publication