Publication A very special issue of Fusions & Acquisitions
Overview
Professors David Chekroun and Gilles Pillet collaborated with the magazine in the elaboration of its issue devoted to foreign direct investment screening in France.
A newsworthy issue
"The turbulence experienced by globalisation in recent years, the COVID-19 pandemic, and geopolitical developments such as Russia's invasion of Ukraine have prompted countries to rethink the balance between attracting foreign investment and economic sovereignty," explain professors David Chekroun and Gilles Pillet in the foreword to the special issue of Fusions & Acquisitions (F&A) magazine devoted to this topic. "In some cases, this has led to sudden and structural changes in the way they support foreign investment in sensitive sectors, and in how they assess and prevent the threats posed by foreign investment to their national security and public order."
This issue aims to present the trends, the current mechanism, the players involved and the characteristics of the control of foreign investments in France through no less than forty articles and interviews with key players in these transnational mergers and acquisitions - including that of French Minister of the Economy and Finance Bruno Le Maire.
Issues that call for collaboration between practitioners and academics
As is clearly shown by the GE/Alstom, Holcim/Lafarge, Nokia/Alcatel Lucent, Rio Tinto/Pechiney, PepsiCo/Danone and more recent Carrefour/Couche Tard cases studied in the magazine, "cross-border M&A (mergers and acquisitions, editor's note) transactions are at the nexus of politics, geopolitics, economics, finance, strategy and law."
According to David Chekroun and Gilles Pillet, the questions raised by this return to economic sovereignty, and by the self-invitation of government officials to the negotiating table, are exactly the kind of issues that call for collaboration between practitioners and academics. "It is also wise to involve future stakeholders as early as possible in supporting this new expertise and to integrate this knowledge into their training. This is why we thought it would be valuable to form a partnership between F&A Magazine and ESCP BS" (and involve students).
How can France strike a balance with regard to foreign investment control, when it is torn between its position as champion of attractiveness, symbolised by the "Choose France" summits, and the rhetoric of economic sovereignty and strategic autonomy in Europe and in the world?
What are the resulting consequences for international companies, investors, development and economic diplomacy actors? What are the developments to be anticipated after the COVID-19 health crisis and at a time when geopolitical tensions with Russia and China are increasing and give rise to fears of a rise to extremes? How do the legal, political, economic, cultural and opinion dimensions of this particularly rich and complex subject intertwine, at the crossroads of multiple disciplines?
To answer all these questions, ESCP, on the occasion of the release of the special issue of "Fusion-Acquisitions" magazine, invited, in front of a packed amphitheater, the best specialists on the subject, in particular Marie-Anne Lavergne, Head of the Office in charge of the control of foreign investments in France at the General Directorate of the Treasury; Domitille de Vienne, Vice President, Permira Advisers SAS; Pascal Bine, Partner, Skadden, Arps, Slate, Meagher & Flom LLP; Grégory Mailly, M&A Executive Director, J. P. Morgan; Pascal Dupeyrat, lobbyist specialised in strategic sectors, Relians law firm, to bring an expert and original view on a subject that has not finished making news.
The discussions were introduced by Gilles Pillet, Professor of Law at ESCP Business School and Marina Guérassimova, Director of the publication Fusions & Acquisitions and moderated by David Chekroun, Professor of Law at ESCP Business School and Scientific Director of the KPMG Professorship in New Generation Management.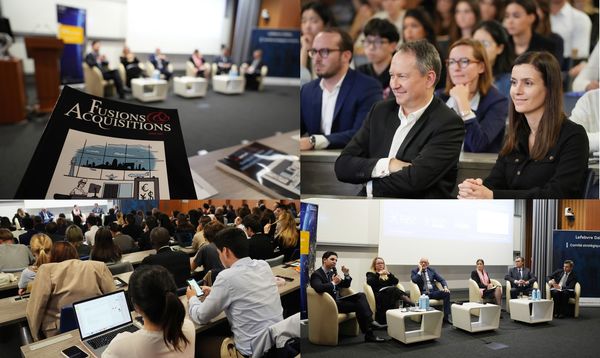 AUTEURS
---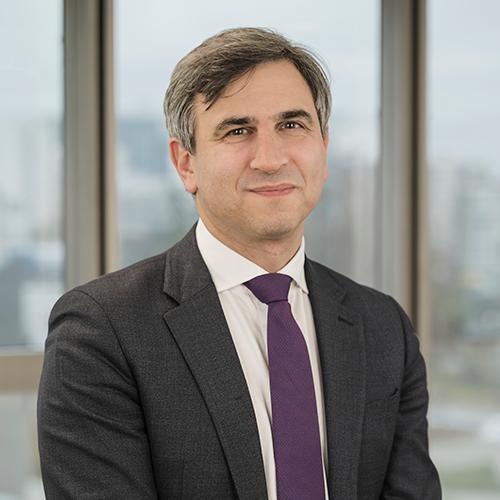 David Chekroun
Associate Professor of Law Economics & Humanities at ESCP Business School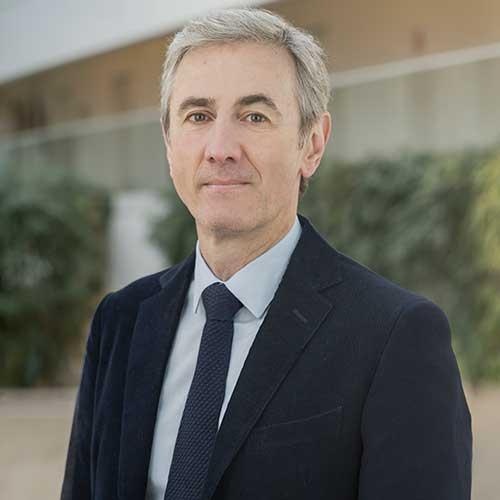 Gilles Pillet
Associate Professor of Law Economics & Humanities at ESCP Business School