Open Letter from ESCP student society Girl Up: The Case for Equal Opportunities in Education, Work, and Home
Her voice, your voice, my voice are calling for empowerment and emancipation. Some might answer: "Yes!" Some might ask: "Again? Do we still need to talk about it?"
Marion Festing, the first female dean at ESCP Business School's Berlin campus, would probably answer: "The phenomenon is well known. Dax 40 [German stock exchange] board members are almost exclusively academics, often with a doctorate, mostly come from the industry, are older than 50, and are usually men. Because women don't want to? Not at all, as a recent McKinsey study underscores. The vast majority of female executives aspire to a career in top management and are quite willing to give up free time and family life to do so".
If you need some more hard facts, the AllBright foundation offers reports which continually analyse gender balance in executive management teams and boards of directors of publicly listed companies in European countries. In addition to reviewing the representation of women in top management positions, AllBright offers in each report a list of companies which still don't have a single woman on their boards of directors.
To do its part in changing these statistics, ESCP Business School's Berlin campus offers a Women in Leadership programme, and its professors are actively researching how gender diversity impacts business. Moreover, ESCP students do not wait until they are the leaders of tomorrow but choose to start changing the world here and now with the student association Girl Up ESCP.
Who is Girl Up ESCP?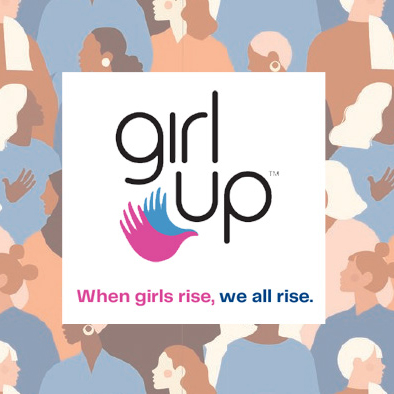 Girl Up ESCP is a student association that was established in 2020 with the mission of promoting gender non-discrimination and female empowerment. As a club based at ESCP's Berlin campus, it is part of the United Nations Foundation Girl Up Program. The UN hosted network of worldwide Girl Up clubs is a girl-centred (but open for youth of all gender) leadership development initiative founded in 2010, focusing on equity for girls and women in spaces where they are unheard or underrepresented.
The message behind this is: When girls and women are in positions of influence, they work to create a more just and equitable world for everyone. Thus, the UN-hosted Girl Up programme encourages everyone to start their own Girl Up club such as Girl Up ESCP to join the movement to advance gender justice worldwide.
Girl Up ESCP strongly advocates for the power of information and exchange as a means of achieving its objectives. Its primary goal is to heighten awareness of critical issues. Operating out of all ESCP campuses, the organisation's activities are open to individuals interested in expanding their knowledge and understanding of the subject matter.
On the occasion of the International Day of Women's Rights, Carla Terminella from Girl Up ESCP shares some inspiring thoughts on gender equality and how it is connected to individual and organisational well-being in an open letter to female colleagues, friends and allies.
Why Girl Up ESCP? - My Personal Story
As a student association with the purpose of promoting female empowerment and gender non-discrimination, Girl Up ESCP aligns with my values and beliefs about creating a more equitable society where everyone has equal opportunities to thrive.
Girl Up ESCP provides me with the necessary support, solidarity and resources to achieve my goals. My fellow members, such as Theresa Schieck and Marine Astrou, have been incredibly supportive, empowering me to speak my mind and be creative. I'm grateful for the mentorship and guidance they've provided, which has helped me develop my skills and become a better leader in the future.
Joining Girl Up ESCP has also given me the opportunity to be part of the Girl Up Campaign, an initiative of the UN Foundation. It's inspiring to be part of a global movement that's working towards creating a more equitable world for women and girls. I'm proud to be contributing towards this goal through my work at Girl Up ESCP.
The start of my Girl Up journey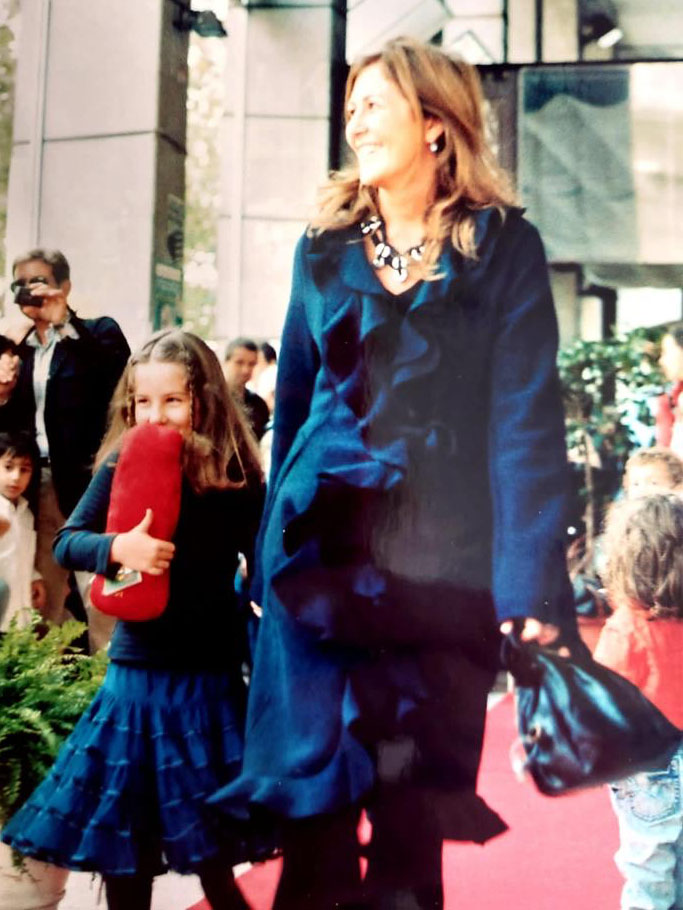 Credits: Carla Terminella
When I was born, my mother chose to give up her dream of becoming a lawyer. She quit her job. It felt like the right thing to do, given the cruelty and intolerance of the Italian working system, and the fact that my dad was the main source of income of the household, as was common at the time and to a large extent still is. To this day, to say that she regrets it is an understatement. So why did she go through with it? She did it because it was almost expected of her, plus she had no network and no way of making up for the years of inexperience she accumulated while my brother and I were growing up. Eventually, she just gave up.
As she told me this story over and over again, she never stopped repeating: "Be independent first, everything else, including a husband and a child, must come after". She's always been afraid that I'd be stuck in situations that I did not like or did not want to be in because of a lack of income of my own. Choosing not to work or to leave a job implies a loss of identity for a woman; it means that she has to give up on the possibility of being economically emancipated which, in turn, entails a long list of other constraints.
Stories like this one are common. Do they scare you as much as they scare me? My mother has always been a role model for me, but what does that mean when it comes to my career? To my working life?
My mom used to tell me to look up and aspire to always go higher. But is there a place for me up there? I would often ask myself. Is there? For me as I am? Or do I have to give up my femininity? Or do I have to ask people to call me "direttore" (Italian for director) instead of "direttrice" (Italian for female director) to make them respect me?
We need to talk about all of this. There is much that still needs to be said. There's a growing need for role models for young women and girls. We want our female students to thrive and create value. To find their own place in a safe working environment and in life. This is why having women in leadership positions is so important. For future generations and, especially, for women at the bottom of the hierarchical pyramid. In fact, although there is an awareness and recognition of the importance of women's participation in the world of work, this recognition does not always find a real implementation, as all those obstacles that prevent its concrete fulfilment remain carved in stone. But in the meantime, as Laura Huang wrote in her book Edge, "everyone has something". Everyone knows experiencing some kind of prejudice or stereotype, whether it is about their skin colour or religion, body physique, or gender. The list goes on. Are we going to complain and wait around for things to change or are we going to stand up for ourselves and take advantage of our own things?
And until then, until the day we are treated and genuinely seen as equal to men, I will feel entitled to the things that my mother and grandmother never had. I am going to ask for what I want, for what I think I deserve. And I will encourage my girlfriends to do the same. I will aspire to reach more and more, and eventually, I will learn how to forget about taboos, those that rule our male-dominated society. The bottom line is: I am going to do my part.
A letter to all women on the occasion of the International Day of Women's Rights
To my mom, but to all those women, really, who face the before-mentioned challenges and constraints, especially of balancing motherhood and their own passions, I say don't feel guilty for leaving your kids home to do something that you love, that makes you whole. Don't feel like it's your fault if you can't make it to a school recital, or if you don't have enough time to both kick ass at work and be an amazing cook. Don't allow people to tell you that you look like a wreck while you feel like a force, drinking three coffees a day, and walking, running and driving for kilometres to manage work appointments and private life. And feel enough even when you have to ask for someone's help. Whether it is your partner, boyfriend, girlfriend, non-binary spouse, parents or friends or colleagues.
Women and men might be inevitably and undoubtedly different, or not, but they ought to have access to the same opportunities in the job market, at school, and in the household. Neither shall be discriminated against, and neither shall be judged or mistreated because of stereotypes, implicit biases and outdated ideas embedded in our society because, at the end of the day, they both possess unique capabilities and skills that are valuable at individual and organisational levels. Women's increased participation in the labour market can have a huge positive impact (see reports from The World Bank or ILO). And besides, gender equality is a goal in itself as stated in the European Agenda 2030 where gender equality is one of the 17 sustainable development goals as a guideline for all institutions. It should not only be fostered on the basis that it makes business sense or for economic growth but, primarily, because it's the right thing to do.
That is why our student association Girl Up ESCP exists. We want to move gender equality beyond public debate and manifest it in our reality. Because the future is here already.
We are more than happy that ESCP Business School's Berlin campus is inspiring us also today with a female leader, Véronique Tran as the current dean, and with special programmes supporting diversity in business such as our Women in Leadership programme and LGBT Leadership programmes.
Author
---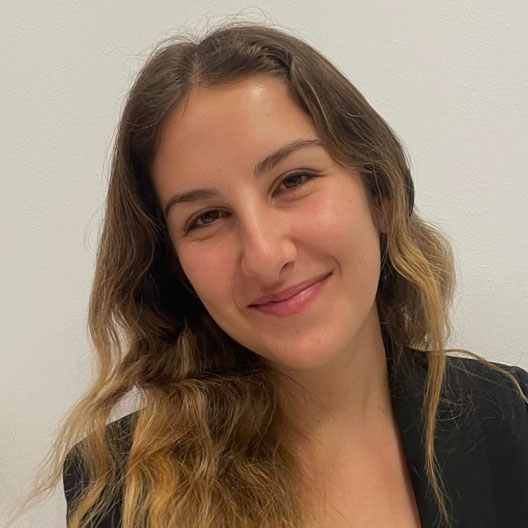 Carla Terminella
Girl Up ESCP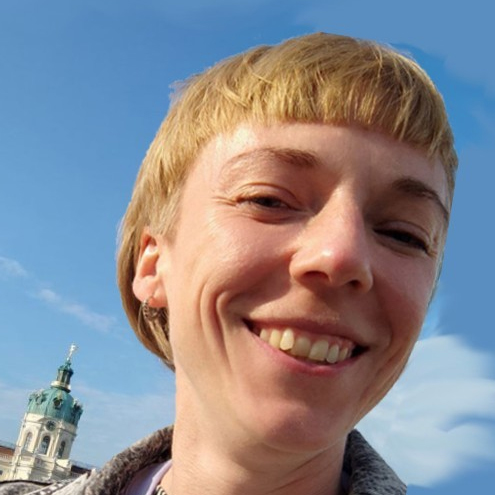 Sabrina Saase
Health and Well-being Office ESCP Berlin