Unlock Your Dream Luxury Industry Career with ESCP Business School
Explore ESCP's MSc in Luxury Management, a unique programme spanning Italy and France, equipping you with the skills to succeed in the dynamic luxury sector.
The luxury industry is in a state of constant evolution, with digital market trends, globalisation, and the ever-evolving preferences of consumers driving transformation and innovation. As a result, luxury enterprises are shifting their focus from a product-centric approach to one focused on creating immersive experiences. This transition necessitates the development of new business models and strategies, all while upholding the core values and heritage of luxury brands.
To meet this growing demand for qualified talent in the luxury industry, ESCP Business School is excited to announce the launch of the MSc in Luxury Management. This innovative programme equips students with a comprehensive understanding of the latest dynamics propelling the growth of luxury companies spanning diverse sectors.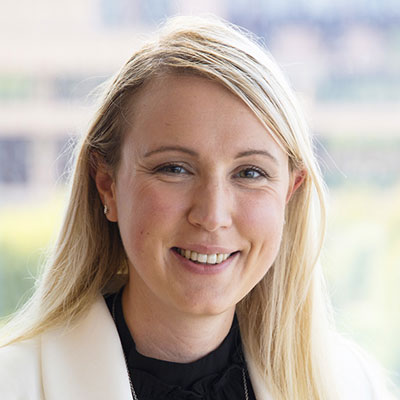 The MSc in Luxury Management is a unique programme that offers a tailored learning approach, integrating globally renowned professors with extensive expertise, endorsements from industry leaders, on-site company experiences, in-depth analysis of business cases, and a capstone project developed in partnership with a leading luxury company that tackles contemporary managerial challenges.
Unique Dual-Campus Experience between Italy and France
One of the unique advantages of the MSc in Luxury Management lies in its dual-campus structure, leveraging the resources and experiences of two key countries in the luxury industry landscape: Italy and France. The MSc starts in Turin, Italy, renowned for its rich history of craftsmanship, creativity, and artistic expression, and home to numerous major luxury players spanning fashion, food, jewellery, automotive, hospitality, furniture, and more. The second part of the MSc will be delivered in Paris, France, which boasts a plethora of iconic fashion and beauty brands, high-end department stores, and exquisite hospitality establishments. The MSc programme culminates in a minimum 4-month internship and the completion of a master's thesis.
Gain the Expertise to Thrive
The programme encompasses vital courses that delve into the foundational principles of managing luxury enterprises, with a special emphasis on integrating sustainable practices into their core business strategies. Additionally, the curriculum includes specialised areas of study, such as retailing, innovation management, financial management, human resources management, marketing and sales, supply chain management, art thinking, and business law. By immersing themselves in these critical domains, students gain a well-rounded perspective of the multifaceted facets specific to luxury management, ultimately cultivating the expertise needed to navigate the intricacies of the luxury industry.
Why Choose the MSc in Luxury Management at ESCP Business School
Gain skills and knowledge to thrive in the evolving luxury industry.
Emphasis on experiential learning.
Dual-campus structure in Italy and France.
Perfect stepping stone for a career in luxury management.
Ready to Launch Your Luxury Career? Apply Now
Are you ready to take the first step towards a successful career in luxury management? Apply now for the MSc in Luxury Management at ESCP Business School.