During May and June the third and fourth International Consulting Projects with RIU were finished.
The team composed by two students from the MBA in International Business did some research in order to design a referral framework of the most relevant social and environmental indicators that can be taken into account in order to measure the return of social investment projects. The team made up of MSc in Marketing & Digital Media students proposed a brand territory concept for the RIU CSR area to help it better engage with the audience and pointed out some actions to put it in place. And do you know what? The RIU CSR top managers loved the deliverables of both projects so much that they are ready to study how to implement the results.
After concluding our last ICPs, the ESCP team that works on this Professorship prepared their luggage and set sail (well, they flew) to Cancún (Quintana Roo, México) to perform an academic consulting mission on how to implement a standardized follow-up system for RIU CSR projects: the RIU-SSIP - "Sistema de Seguimiento e Impacto de Proyectos-destino" of RIU CSR area. As this journey actually began in 2020, when the COVID pandemia forced us to stop the fieldwork, it's been amazing to be able to go back and continue working with the managers of the social and environmental projects that the CSR area of RIU are promoting, via investment or collaboration, in this destination.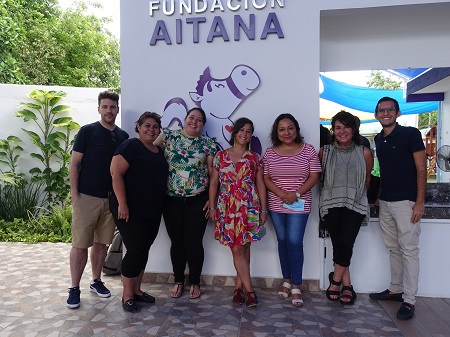 Along with them, and during the visits and workshops that have taken place, the ESCP team has started to co-design the SSIP tools that will allow RIU to follow-up the projects in order to know the real impacts of social investment. After thirteen days of work, the ESCP team is back home with some draft tools that will be implemented and improved in the coming months, also with the generous support of the Mexican project leaders. Once this "implementation" phase is over, the idea is to travel again to Mexico in November to get them validated and build the final RIU-SSIP tools as collaboratively as possible.
The ESCP team working on this mission hopes to keep bringing good news about this amazing project!