CASE STUDY Award-winning case on the reality of 'sustainable innovation' in the Global South
Nathalie Prime and her co-authors' case study adopts the point of view of a self-employed motorcycle taxi operator in Uganda's capital who switches to an electric vehicle and despite lower operating costs, cannot provide for his family.
Published by WDI Publishing, a division of the William Davidson Institute (WDI) at the University of Michigan, supported by the Responsable Innovation in Africa chair funded by panafrican groups Axian and Attijariwafa bank, and entitled Electric Moto-Taxis Innovation in Low Income Countries: A Rider's Perspective in Kampala, the case won the publisher's 2023 Energy Innovation in LMICs Global Case Writing Competition.
It focuses on Sammy Kalunji, 36, a low-income motorcycle taxi microentrepreneur in Kampala, Uganda, who decided to buy an electric motorcycle with a rechargeable battery. At the end of 2022, he was one of about 250 such pioneers in low-emission transportation in this major (and air-polluted) city in west-central Africa. However, operating in a volatile, uncertain, complex, and ambiguous (VUCA) environment, he does not receive enough income to fully provide for his family. This, despite the fact that his electric motorcycle (known as an E-boda) has substantially lower operating costs than his former petroleum-powered one (known as a P-boda).
Navigating the reality of "sustainable innovation"
The case elaborates on four financial, operational, commercial, and social organization models and alternatives Kalunji must navigate so that he and his fellow E-boda riders can harness economic opportunities emerging from this new low-carbon urban transportation solution, and be recognized as making an essential contribution to the transition to green urban mobility in Kampala.
This case study is based on primary data collection in Kampala that followed a two-phase methodology: a quantitative survey with 200 boda riders (130 E-boda, 70 P-boda) from September to December 2021, followed by a series of qualitative interviews with 20 E-boda riders concluding in February 2022. This enables the case to really voice the operators' perspectives.

Ultimately, the case takes the perspective of low-income groups adopting low-carbon mobility innovations while working in generalized informal market conditions. It reflects and critiques the global Northern concept of social and environmental "sustainable innovation" as it is exported to low- and middle-income countries (LMICs) with the risk of making such innovations unsustainable by themselves.
Transferring strategies focusing only on clean technology may not succeed without embedding this technology in the specific local ecosystems of the technology users. "Voicing the points of view of BOP (bottom of the pyramid) informal entrepreneurs makes it clear that better inclusion and respect will be a key success factor of the impact of such innovations in the Global South. 'Sustainability' should be translated as 'livelihood'," comments Nathalie Prime.
Varied learning objectives
The case is suitable for graduate and undergraduate business students, in particular those studying international sustainability management, entrepreneurship and sustainability, and international business.
After reading and discussing the material, they should be able to:
Assess the controllable internal and uncontrollable external factors faced by self-employed, low-income entrepreneurs adopting low-carbon innovative energy to operate a business that involves a personal financial investment in a volatile economic environment and informal market conditions.
Analyse the determinants of pioneer riders' daily income when utilizing the technology that involves battery range and location of battery swapping stations.
Evaluate diversification options to increase operators' daily income with E-boda given their lack of resources and the context of multiple disruptions (technological, economic, and social), especially since the COVID-19 pandemic.
Propose alternative financing, operational, commercial, and social organization models that can be adopted by low-income entrepreneurs to harness economic opportunities that emerge with low-carbon transport solutions.
Reflect on and critique the global Northern concept of "sustainable innovation" compared to the "livelihood" and survival realities of sustainability transition in the Global South.
AUTHORS
---

Nathalie Prime
Professor of International Business & Sustainability at ESCP Business School, Scientific Director of the Responsible Innovation in Africa chair.
Akil Amiraly
Associate Researcher at Ecole Polytechnique (Paris), member of the Energy and Prosperity Chair at the Institut Louis Bachelier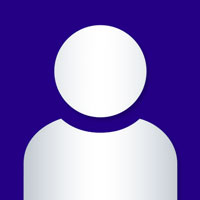 Mansoureh Hasannia Kolaee
Postdoctoral researcher at Laval University (Québec, Canada)
Peter Kasaija
PhD Student and Researcher, Urban Action Lab at Makerere University (Uganda)