MSc in International Sustainability Management
MSc Sustainability Consulting Projects: Learning by doing
Acting as a potential consultant but helping real companies
Implemented since the creation of the MSc in International Sustainability Management, the idea behind those consulting projects is to give our students a real-life experience of the challenges linked to sustainability that companies can face and how to become a problem solver for them.
The assignments all have the common goal of helping businesses transition to a more sustainable model. This year, students presented eight distinct projects covering a wide range of companies from sports to beauty industries. Some students actually worked directly with the company's founders. Projects covered sectors from beauty to sports. The students have had to tackle several sustainability challenges. Here are just a few examples.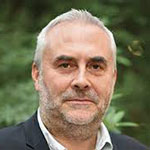 The Rebirth of Cosmetic Brands through Plastic Bottle Reuse
Of the 1.2 million tons of household plastic packaging waste produced yearly in France, only 26.5% is recycled. This includes 58% of bottles and flasks and 4% of other plastic packaging materials from consumer products[1]. The staggering numbers push many companies to rethink their distribution models. That's why a group of students was tasked with creating a solid plan for renewing the shampoo refill sector.
After conducting extensive research, the students focused on competitor analysis and comprehensive consumer interviews. The objective was to unravel consumers' current value of reusable bottles. The outcome of their efforts painted an exceedingly optimistic picture. As we venture forth, it could mean that dispensers will emerge as the latest trend and standard for cosmetic product packaging.
Cargo bicycles - future of freight transportation?
A separate team conducted an extensive market study on a new way of freight transportation, Cargo bicycles.
Working closely with the company's founder, the students devised and executed a strategic plan for the new brand, designed a logo, and enhanced the company's reputation in its industry.
They dug into many potential solutions, main players in cycling logistics in France, and common pricing tactics. At the same time, they looked into various financial models to find the best fit for the company's growth. The team also assessed existing subsidies and created application packages for them.
11th District of Paris Town Hall: Recycling
Another group of students dealt with the complex task of implementing refundable food containers. The 11th district of Paris city hall has been encouraging the use of refundable food containers in restaurants. This is in line with French regulations and environmental concerns. The aim is to move away from single-use plastic containers to reduce plastic pollution. The initiative required dealing with an extensive network of restaurateurs, customers, and city hall officials, which presented some logistical problems.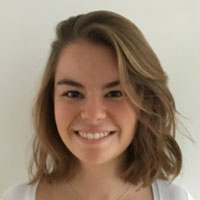 From 'Greenwashing' to Innovation and Technology
During the presentations, the students demonstrated high professionalism in all their projects, which led to numerous questions. One frequent topic of discussion was how to distinguish between genuine action and greenwashing. Another commonly discussed topic was using advanced technology to address current issues. The idea that drew significant attention was the use of virtual reality glasses to watch tennis matches, which raised the question of whether such a revolutionary move could positively impact the environment.
We are glad to state that due to their originality, hard work, and keen interest in sustainability issues, the students were highly praised by all company representatives for developing their solutions.
MSc in International Sustainability Management
Balance business acumen with climate science for an impactful career!
The obvious can no longer be ignored — climate change is having distinct impacts on every dimension of life around the world. The time to deliver new ways of thinking and operating to preserve our planet is now, and companies are certainly feeling the heat. Businesses, which have an out-sized impact on our society and culture, are more and more assuming responsibility for a sustainable management of the economy and our livelihoods.