Chair of
Environment and Economics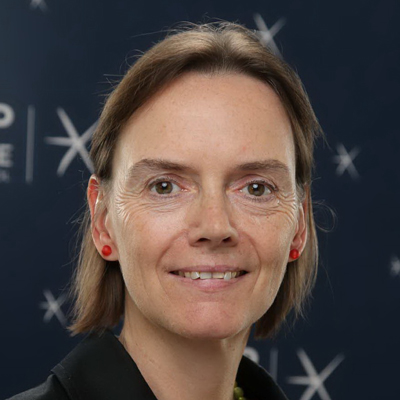 Environmental issues such as climate change and resource scarcity are gaining increasing importance in society, political decisions and for business. A forward-looking understanding of future requirements for a sustainable economy offers opportunities for innovation and the ability of market leadership in the environmental sector.
The ESCP Chair of Environment and Economics - founded in the summer of 2011 - picks up these topics in innovative ways. Current environmental problems are discussed jointly with their economic analysis and behavioural foundations of economic decisions.
In research, the chair focusses on Agent-Based-Modelling and Behavioural Economic approaches in Ecological Economics. Simulation models are used to understand why decisions often lead to an unsustainable behaviour and to analyse how politics could change that. A further area of interest is the Circular Economy.
The chair holder Prof. Dr. Sylvie Geisendorf is Scientific Director of the Research Center SustBusy: Business and Society - Towards a Sustainable World and European Academic Director of the Master in International Sustainability Management.
- Prof. Dr. Sylvie Geisendorf
The team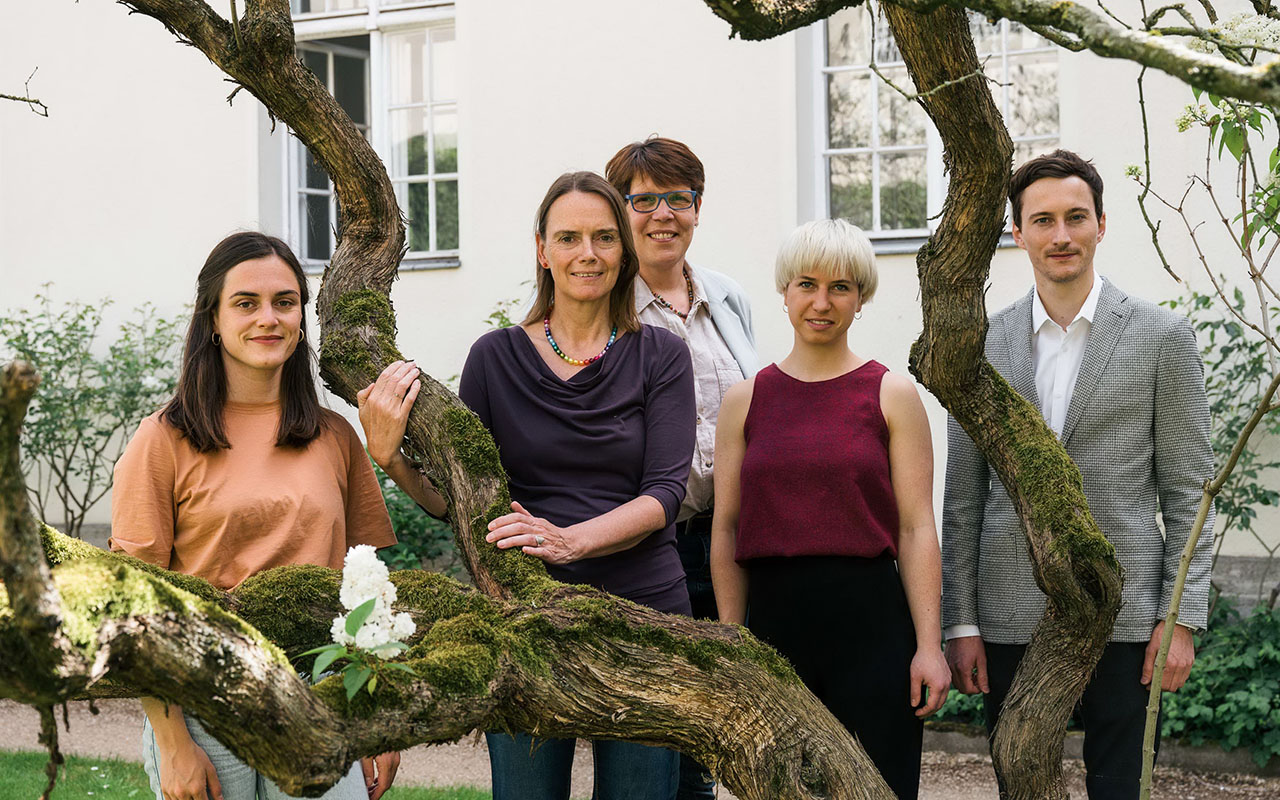 Teaching
We offer the following courses:
Bachelor in
Management(BSc)
Human Behaviour: Theories and Applications

Prof. Dr. Robert Wilken / Prof. Dr. Sylvie Geisendorf

The Newtonian Shift 2.0 - Sustainability Business Game
Go to the programme
MSc in
International Sustainability Management
Environmental and Resource Economics
Ecosystems Theory
Elective: Serious Gaming - Designing Tools for the Sustainability Transition
Academic Writing
CatchUp Course Economics
Go to the programme
Research
Research approach
Agent-Based-Modelling on the basis of Behavioural and Evolutionary Economics with application in Ecological Economics
Topics
Climate-economic models on a behavioural basis
Behavioural aspects of environmental problems
Resource scarcity
Sustainable development
Circular economy
Methods
Agent-based modelling
Evolutionary economics
Behavioural economics
Complexity theory
Genetic algorithms
Research topics
Climate-Economic Multi-Agent Modelling
Several papers on an update and further development of a multi-agent model on climate change, the "battle of perspectives" investigate the effect of bounded rationality and learning on climate policy.
Multi-Agent Analysis of Sustainability Policy
A recent project models the link between an evolving, innovating economy, based on a Nelson-Winter approach with a renewable natural resource. Both systems are modelled considering more complexity than traditional environmental or resource economic models do. The model is used to analyse if and how a sustainable path can be reached in this coupled system.
Circular Economy
The 3 year EU funded Horizon 2020 project "R2 π: Transition from Linear to Circular: Policy and Innovation" conducts case studies and develops teaching material on the Circular Economy. A recent publication, "The circular economy and circular economic concepts–a literature analysis and redefinition", provides key insights on the circular economy and redefines the concept in light of the other similar concepts such as cradle-to-cradle or the blue economy.
Current project applications
Horizon 2020 call: H2020-SwafS-2016-17 (Science with and for Society) "iOPENER"
Horizon 2020 call: H2020-MG-2016-2017, RIA, MG-7-2-2017 "Pipe§Net"
Research center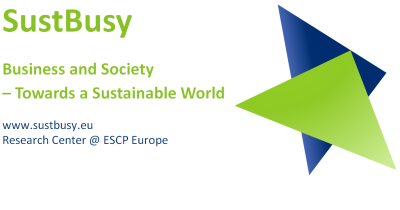 SUST BUSY: Business and Society - Towards a Sustainable World
Scientific Director: Prof. Dr. Sylvie Geisendorf, ESCP Berlin
The research center "Business and Society – Towards a Sustainable World" (SustBusy), whose office is located at the Department of Environment and Economics in Berlin provides a common roof for these related activities. The individual and group-related research projects cover a wide area of research issues. Company-specific issues, development of a sustainability culture, implementation of a sustainability strategy or sustainable supply chains are covered as well as CSR reporting, socially responsible investment, social issues of an anti-consumption lifestyle and a behavioural economics based analysis of environmental policy. The special feature of the research center is the broadly-based position of its members and its high potential for synergies. There are two main links between our approaches where individual projects might benefit from each other. First there are several projects on the company and reporting level which could exchange information on a sustainability culture or strategy as well as CSR reporting. Second, the projects on company, consumer and financial market level would benefit from a link to the political/regulation side as well as this research could profit from empirical results on the behaviour of the respective agents.
Focus on:
Last Publications
Articles in magazines
Geisendorf, Sylvie (2017): Evolutionary Climate-Change Modelling: A Multi-Agent Climate-Economic Model. Computational Economics, DOI 10.1007/s10666-017-9549-3
Essays in anthologies
Geisendorf, Sylvie (2009): The irrational foundations of neoclassical economics - How economists tried to become "scientific" with simplified Newtonism. In: Ötsch, Walter O. und Thomasberger, Claus (Hg.) Der neoliberale Markt-Diskurs Ursprünge, Geschichte, Wirkungen. Metropolis, Marburg
Monographs
Hey, Christian, Hickmann, Gerd, Geisendorf, Sylvie, Schleicher Tappeser, Ruggero (1992) Dead End Road. Climate change in European freight transport, Freiburg
Reviewed Conference Papers
Ecological instability and economic evolution – Integrated biological evolutionary modelling, Annual meeting of the Society for Evolutionary Economics, Hannover, 30th June – 2nd July 2016
Working Papers
Geisendorf, Sylvie (2009): Do we believe in climate change? A multi-agent climate-economic model. papers on agent-based economics: 08 (2009). Section environmental and innovation economics, University of Kassel
Publications
Find an overview
Academic Articles
2022
JOHNSON, D., S. GEISENDORF
Valuing ecosystem services of sustainable urban drainage systems: A discrete choice experiment to elicit preferences and willingness to pay
JOURNAL OF ENVIRONMENTAL MANAGEMENT, 307
Academic Articles
2022
RABAA, S., S. GEISENDORF, R. WILKEN
Why change does (not) happen: Understanding and overcoming status quo biases in climate change mitigation
ZEITSCHRIFT FUR UMWELTPOLITIK UND UMWELTRECHT, 2022(1), 100-134
Academic Articles
2022
GEISENDORF, S., C. KLIPPERT
Integrated sustainability policy assessment – an agent‑based ecological‑economic model
JOURNAL OF EVOLUTIONARY ECONOMICS, 32(3), 1017 - 1048
Chapters
2022
GEISENDORF, S.
Agentenbasierte Modellierung als evolutorische Analysemethode
In: Evolutorische Ökonomik - Konzepte, Wegbereiter und Anwendungsfelder, Marco Lehmann-Waffenschmidt und Michael Peneder (Hrsg.) Springer Fachmedien Wiesbaden
Academic Articles
2021
JOHNSON, D., J. EXL, S. GEISENDORF
The Potential of Stormwater Management in Addressing the Urban Heat Island Effect: An Economic Valuation
SUSTAINABILITY, 13, 8685, 19
Academic Articles
2019
AIGNER, A., R. WILKEN, S. GEISENDORF
Using Consumer Empowerment to Increase the Effectiveness of Price Discounts
MARKETING ZFP - JOURNAL OF RESEARCH AND MANAGEMENT, 41(2), 48-63
Academic Articles
2019
AIGNER, A., R. WILKEN, S. GEISENDORF
The Effectiveness of Promotional Cues for Organic Products in the German Retail Market
SUSTAINABILITY, 11, 6986, 15
Academic Articles
2019
JOHNSON, D., S. GEISENDORF
Are Neighborhood-level SUDS Worth it? An Assessment of the Economic Value of Sustainable Urban Drainage System Scenarios Using Cost-Benefit Analyses
ECOLOGICAL ECONOMICS, 158, 194-205
Academic Articles
2018
GEISENDORF, S.
Evolutionary Climate-Change Modelling. A Multi-Agent Climate-Economic Model
COMPUTATIONAL ECONOMICS, 52: 3, 921-951
Academic Articles
2018
GEISENDORF, S., F. PETRULLA
The circular economy and circular economic concepts - a literature analysis and redefinition
THUNDERBIRD INTERNATIONAL BUSINESS REVIEW, 60: 5, 771-782
Search faculty publication
Team and contact
Prof. Dr. Sylvie Geisendorf
Chair Owner & European Academic Director
Master in International Sustainability Management
sgeisendorf@escp.eu
Christian Klippert
External PhD student