Chair / Junior Professorship for
Entrepreneurial Strategy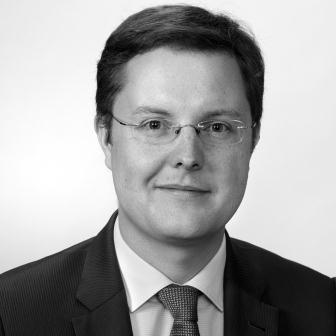 - Junior Professor Dr. Christoph Seckler
"Ever tried. Ever failed. No matter. Try again. Fail again. Fail better."
— Samuel Beckett
At the Chair of Entrepreneurial Strategy, we believe that entrepreneurship can be a force for good in society; one idea at a time. For us, entrepreneurship goes beyond starting a startup. It means to develop novel solutions for people's needs. This can be anything from a novel search algorithm to make the world's information universally accessible (Google) to a novel microcredit service to fight poverty (Grameen Bank). We foster entrepreneurship through all of our activities in research, education, and consulting. If you want to join our team, or cooperate with us, please do not hesitate to contact us.
- Prof. Dr. Christoph Seckler
Jean-Baptiste Say Institute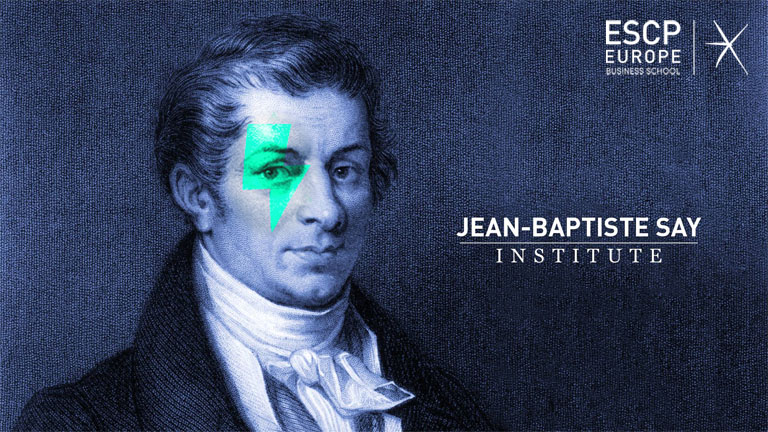 The Jean-Baptiste Say Institute for Entrepreneurship relies on a unique European network which was developed in 2007 by the Entrepreneurship Chair of ESCP and has today more than 50 researchers and teachers. Its goal is to train entrepreneurs and leaders around the world in entrepreneurship and, to prepare tomorrow's managers for profound changes in the world of work.
Website
Teaching
We offer the following courses:
Research
Research approach
Our research converges around one question: How to deal with disruptions and uncertainty? We are particularly interested in strategies related to learning, planning, and resilience. We try to advance the respective discourses through both empirical, as well as conceptual work.
Empirically, we often employ case study research designs and try to collect both qualitative and quantitative data to triangulate the phenomenon of interest. Our research has been published in the leading international academic journals, as well as in practice-oriented publications. We are excited that previous research has received multiple international awards (e.g., Academy of Management, European Academy of Management).
Research topics
Learning from Failure
A topic that has attracted considerable attention in both theory and practice is: learning from failure. While learning from failure is widely considered a crucial learning mechanism for entrepreneurs, questions on who, when, why, what and how entrepreneurs learn from failure is of much debate. We contribute to these discussions by studying the learning from failure of individual entrepreneurs, entrepreneurial teams, as well as entrepreneurial organizations. We believe that properly understanding the phenomenon will help to eventually improve how entrepreneurs learn from failure, and thus promote successful entrepreneurship.
Entrepreneurial Ecosystems
A much used metaphor in media, practice, and academia is the one of an entrepreneurial ecosystem. While the metaphor seems to resonate with a lot of people, some fundamental questions need to be answered in the future. These questions include: what is actually an entrepreneurial ecosystem, how can we best study entrepreneurial ecosystems, and how can we design entrepreneurial ecosystems to be successful. We aim to contribute to these discussions by providing a realist (re-)conceptualization of what constitutes an entrepreneurial ecosystem, by empirically examining the entrepreneurial ecosystems in Europe, and by theorizing about their functioning. Based on these insights, we aim at developing ideas on how to design prosperous entrepreneurial ecosystems in Europe.
Focus on:
Last Publications
Journal Article
Habersang, s., Kueberling-jost, J., Reihlen, M. and C. seckler (2019),A Process Perspective on Organizational Failure: A Qualitative Meta-analysis, Journal of Management Studies, 56(1), 19-56.
Chapter
Reihlen, M., Werr, A. and C. Seckler (2018), Entrepreneurship and Professional Service Firms, in: Mike Saks and Daniel Muzio, PROFESSIONS AND PROFESSIONAL SERVICE FIRMS: PRIVATE AND PUBLIC SECTOR ENTERPRISES IN THE GLOBAL ECONOMY, ROUTLEDGE, 110-133.
Journal Article
Seckler, C., Gronewold, U. and M. Reihlen (2017), An error management perspective on audit quality: Toward a multi-level model, ACCOUNTING, ORGANIZATIONS AND SOCIETY, 62, 21-42.
Publications
Find an overview
Academic Articles
2021
SECKLER, C., S. FISCHER, K. ROSING
Who Adopts an Error Management Orientation? Discovering the Role of Humility
ACADEMY OF MANAGEMENT DISCOVERIES
Other Intellectual Contributions
2020
SECKLER, C
Gescheiterte Unternehmen haben mehr gemeinsam als man denkt – aber Scheitern kann verhindert werden
Other Intellectual Contributions
2020
SECKLER, C.
Fehler als Ressource nutzen – Acht Schritte zur Etablierung eines Fehlermanagement-Mindsets
Academic Articles
2019
SECKLER, C., S.HABERSANG, J.KUEBERLING-JOST, M.REIHLEN
Warum Unternehmen scheitern: Pfade des Niedergangs frühzeitig erkennen
ZEITSCHRIFT FUHRUNG + ORGANISATION (ZFO), 88, 216-220
Academic Articles
2019
SECKLER*, C., S. HABERSANG, J. KUEBERLING-JOST, M. REIHLEN
A Process Perspective on Organizational Failure
JOURNAL OF MANAGEMENT STUDIES, 56(1), 19-56
Media
2019
SECKLER, C
Mit diesen drei Strategien etablierst du ein erfolgreiches Fehlermanagement in deinem Start-up
Other Intellectual Contributions
2019
SECKLER, C., S.FISCHER, K.ROSING
Auch Berater machen Fehler
HARVARD BUSINESS MANAGER, December, 10-12
Other Intellectual Contributions
2019
SECKLER, C
Major corporate failures have more in common than you'd think, and can be avoided
Chapters
2018
SECKLER, C., M.REIHLEN, A.WERR
Entrepreneurship and Professional Service Firms
In: Professions and Professional Service Firms: Private and Public Sector Enterprises in the Global Economy, Mike Saks and Daniel Muzio Routledge, 110-133
Academic Articles
2017
SECKLER, C., U.GRONEWOLD, M.REIHLEN
An error management perspective on audit quality
ACCOUNTING, ORGANIZATIONS AND SOCIETY, 62, 21-42
Search faculty publication