Master of Science (MSc)
Luxury Management
For a successful career in the Luxury Industry Sector as Managers, Executives and Entrepreneurs
Objectives
The specialisation in Luxury Management is part of the Master Degree (DEAMIE)*
This specialisation welcomes individuals with a passionate interest in the Luxury industry who aspire to assume managerial roles within it.
The MSc in Luxury Management is designed for students who wish to pursue a career in the ever-evolving luxury industry by gaining a comprehension of the latest dynamics propelling the growth of luxury businesses, spanning across a range of different sectors.
Over the past few years, the luxury industry has undergone significant changes and continues to experience rapid and transformative shifts. Various factors, including the development of digital markets, internationalisation, and constantly changing social, technological, and consumer trends, have played an essential role in driving this transformation.In light of these changes, luxury companies are proactively reevaluating their business models to adapt to emerging opportunities and address novel challenges, all while remaining committed to preserving their heritage and core values.
Closely Aligned with Contemporary Trends and Emerging Needs
This MSc programme offers a comprehensive and top-tier curriculum that equips you with the necessary tools to flourish in the luxury industry. The programme provides invaluable connections through direct interaction with companies and high-ranking executives within the luxury sector, which will aid your entry into the industry.
An internship, interactive lectures showcasing case studies, collaborative teamwork, exposure to industry practices, an international consulting project, and oral presentations will provide you with pragmatic training to enter this sector.
The luxury industry's traditional business models have been disrupted, leading to the development of superior omnichannel strategies, novel approaches to the customer's journey, and an increasing dependence on technology to maintain a competitive edge. Consequently, luxury companies of all segments are actively seeking skilled professionals with strong managerial capabilities, current industry-specific knowledge, and a combination of creative thinking and an innovative mindset. These abilities are critical to supporting and cultivating the ongoing expansion of luxury enterprises.
*About the Master Degree (DEAMIE)
Joining this full-time Master of Science corresponds to the determination to pursue a defined professional project and gives young graduates and young executives a combination of high value skills sought by recruiters. This programme provides academic expertise and presentation of the best professional practices.
Our goal is to train experts who will be rapidly able to progress in a globalised world. Students will obtain 1 degree: the French Master degree (DEAMIE) and 1 diploma: MSc in Luxury Management.
Academic Director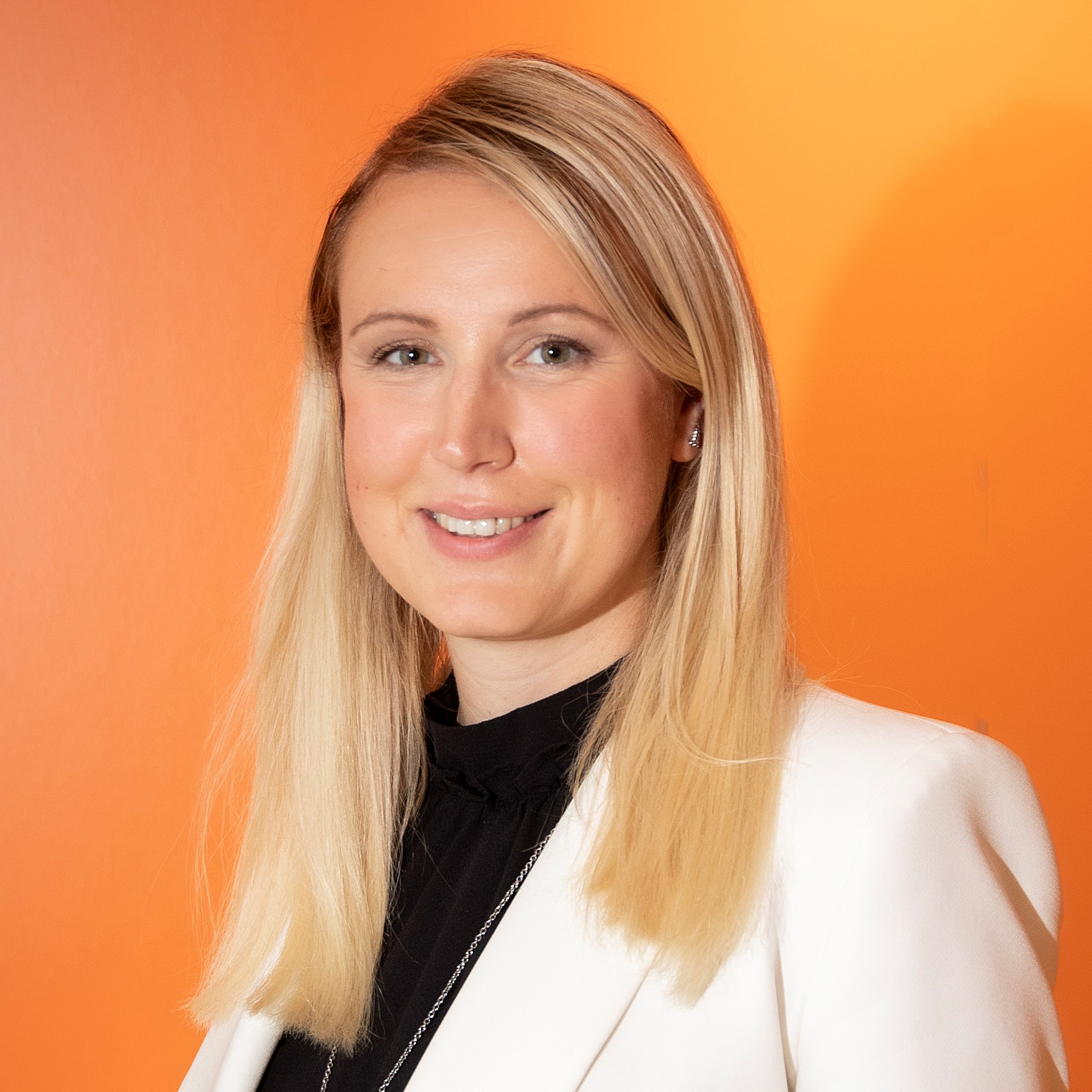 Isabella Maggioni
Associate Professor of Marketing
Academic Director MSc in Luxury Management
PhD in Management
Catholic University of Milan
Research areas: consumer behaviour and psychology, identity-based consumption, luxury branding and strategy, retail management.
Master of Science (MSc)
Luxury Management
Curriculum
Our programme targets your expertise
The programme offers a transnational emphasis on the Luxury industry, covering essential competencies necessary for success in this sector.
The faculty and facilitators bring a diverse mix of strong professional backgrounds, with extensive work experience in their respective fields and a solid academic international foundation. Teaching methods blend lectures, cases, and insights from guest speakers, adding value to knowledge and networking.
ESCP has created an innovative pedagogical model that integrates on-site lectures with company experiences and online activities. This method maximises the benefits of global teamwork, minimises distance limitations, and acquaints attendees with modern workspaces that utilise technology and remote collaboration proficiently.
An authentically business-oriented learning approach
This specialisation strengthens its connection to the business environment through testimonials from esteemed professionals within our global corporate network, who will share their wealth of experience and expertise in the luxury industry with students.
The MSc programme offers a well-balanced and comprehensive methodology, featuring highly interactive lectures, robust theoretical foundations, corporate engagements and simulations. Additionally, students acquire practical experience via their culminating Master's Thesis and an international internship, enabling them to implement their management expertise and methodological abilities in a particular research topic.
The programme also involves an international consulting project, which replicates realistic consulting situations in partnership with a worldwide luxury firm. Students will have the chance to tackle a genuine business challenge, acquiring practical experience and insight into the intricacies of the corporate landscape. This may lead to valuable contacts within the industry, bolstering their career prospects in the future.
A 15-Month full-time programme
The programme begins in September and is organised as follows:
Core Courses - Term 1
Jul-Sep: Candidates with < 240 ECTS previous degree (or equivalent)
These six modules are mandatory only for candidates with less than 240 ECTS (or equivalent).
They will be conducted in an online format between July and September before the campus terms. Candidates may be exempted from attending these modules based on their prior work experience (3 years required). Please refer to the Admission tab for further details.
Core Management
Economics
Statistics
Accounting & Finance
Marketing
Leadership
Strategy
Course Modules - Term 2 & Term 3
Oct-Dec: Turin Campus | Jan-Jun: Paris Campus
The MSc in Luxury Management starts on the Turin campus, with courses running from October to December. After Turin, you will progress to Paris to pursue your studies from January to June, further specialising in innovation and sustainability applied to luxury.
The specialisation begins in September and depends on ESCP's highly qualified teaching staff, visiting professors from some of the world's most prestigious universities and business schools, and invited professors with extensive professional experience.
A high level of English is required for this programme.
During Terms 2 and 3, students will delve deeply into specific areas of management and luxury, including Retailing, Innovation and Production Management, Financial Management, Human Resources Management, Marketing and Sales, Negotiation, Global Market Management, Art-Based Thinking, Supply Chain Management, and Business Law. A significant emphasis is placed on integrating sustainable practices into luxury organisations' core business strategies.
In Term 3, students undertake a stimulating capstone project developed in collaboration with a prestigious luxury company. Collectively, they will address a shared project brief, delving into emerging business challenges within the luxury sector.
Professional mission - Term 4
Jul-Dec: A professional mission of 4 months minimum anywhere in the world
From July to December, students are required to undergo a 4-month in-company internship. The internship provides students with an opportunity to apply the theoretical concepts learned from courses in practical settings, with the aim of establishing a career in the industry.
The Corporate Relations Department
The Corporate Relations Department is responsible for sourcing placement offers from various companies. Additionally, the department hosts a series of fairs featuring firms, which offer Master's students multiple opportunities to network.
Professional thesis & Research Seminar - Term 4
Dec: Writing and defending a professional thesis
This research project is an essential part of the programme as it allows for in-depth analysis.
It should be carried out in terms 2, 3 and 4. The chosen topic must be approved by the professional thesis supervisor by the end of term 2. The assessment of the Master's professional thesis is determined by a written report and an oral defence in front of a panel by the end of December.
The professional dissertation comprises 17 of the total 120 ECTS credits acquired during this academic year.*
Additionally, students are required to attend a Research Seminar conducted by an ESCP professor, accounting for 3 ECTS credits of the 120 earned this academic year.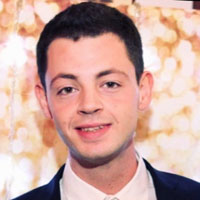 Testimonial
Michele Zaccagnino (Italy)
Master in Management (2023)
Luxury Marketing specialisation
"The continuous exposure to companies in this industry and the various testimonials that allowed me to discover many insights about the luxury world definitely make this specialisation unique. Besides, all the theoretical concepts studied in class are always applied in practice when solving business cases or working on projects for companies, promoting teamwork. This makes the overall experience a unique journey with your classmates."
Master of Science (MSc)
Luxury Management
Careers
Once you have completed the specialisation, several opportunities will become available in a multinational corporation or a small to medium-sized enterprise, a start-up or an established business in Europe or worldwide.
International career opportunities as
Merchandiser
Luxury Advisor
Retail Buyer
Retail or Wholesale Manager
Operations and Supply Chain Specialist
Supply Chain Manager
Marketing Manager
Luxury Brand Manager
Luxury Communication Manager
Product and Operation Manager
Business and Product Development Specialist
Key Account Manager
Business Analyst
Product Manager
Customer Experience Manager
Export-Import Manager
Sales Manager
Entrepreneur
Innovation Manager
etc.
Build your career
ESCP offers various events, resources, and guidance to effectively manage your career after completing your Master's degree.
The Careers Service
Prepare your Career Plan
The Careers Service assists in creating a well-organised Curriculum Vitae and Cover Letter to maximise your chances of making a positive impression on potential employers. In addition, it also offers a structured approach to developing a Career Plan, enabling you to create a powerful and productive job search strategy.
Job Fairs and Recruitment Day
Particularly relevant are the Job Fairs and Recruitment Days organised by the ESCP Careers Service on each campus, which provide extensive opportunities to network with HR and Line Managers of leading companies.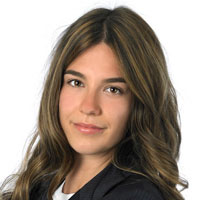 Testimonial
Paula Maierl (Germany)
Master in Management (2023)
Luxury Marketing specialisation
"I chose this specialisation because I was interested in the fashion and luxury sector, but I didn't want to lose connection with the business and management world, and this programme was the perfect solution. What I appreciated the most were the numerous company visits, all of them incredibly interesting and exciting. Meeting professionals from leading companies in the industry who shared their career stories with us was truly inspiring. "
The Alumni Network
Once you have completed your Master's degree, you will have the opportunity to join the Alumni Network. This network will keep you informed about the latest job and internship opportunities in the national and international business sectors.
Master of Science (MSc)
Luxury Management
Admissions
Requirements
Minimum 180 ECTS credits Bachelor's or Master's degree in any field
English fluency (C1 level)



What is considered a plus:
Previous work experience
A little knowledge of a second foreign language
Procedure
Step 1: Application form
Applications are submitted online. Carefully complete the online application form before the deadline specified in the Admissions Calendar and provide the following required documents:
A copy of your ID card (double-sided) or passport
A copy of your Master's or a Bachelor's degree OR proof of enrolment in a current Bachelor's programme
The original or a certified copy of your transcripts for all years of study
An up-to-date curriculum vitae
A motivational letter
A reference letter (academic or professional)
An English language certificate for non-native speakers who have not studied their degree in English
We require the following minimum test scores*:
IELTS: 7 – Cambridge (CAE): 180 – TOEFL IBT: 100 – TOEIC: 935

*Certificates older than 2 years will not be accepted.
If you are declared eligible, you will be invited to the 2nd stage of the process.
Step 2: Personal Interview
Candidates whose online applications are accepted will be invited for a personal interview, which plays an important role in assessing their ability and motivation to participate in the programme.
Interviews are held online from October to June each year.
Step 3: Admission Response
In about 3-4 weeks you will be contacted by our Admission Coordinator of the specialised international Master and know if you have been admitted.
---
Admission Calendar
If you would like to join the MSc in Luxury Management class in September 2024, please do not hesitate to get in touch with us or schedule a call.
| Application Deadline | Admission Session |
| --- | --- |
| 17 Oct 2023 | 27 Oct 2023 |
| 7 Nov 2023 | 17 Nov 2023 |
| 5 Dec 2023 | 15 Dec 2023 |
| 8 Feb 2024 | 19 feb 2024 |
| 7 Mar 2024 | 18 Mar 2024 |
| 3 Apr 2024 | 15 Apr 2024 |
| 10 May 2024 | 20 May 2024 |
| 3 Jun 2024 | 10 Jun 2024 |
Careers
Fees and Financials
Master of Science (MSc)
Luxury Management
Fees and Financials
Application Fees
A payment of €130 for application fees payable to CCIP ESCP.
Fees
Tuition fees for the academic year 2024/2025:
Students with 240 ECTS or more: €29,000.
Students with less than 240 ECTS: €32,200.
Service fees: €1,000
ESCP also offers the direct debit option:
Deposit by 2 weeks after admission: €3,500
First instalment by the 31 Aug 2024:
- €13,500 for students with 240 ECTS or more
- €16,700 for students with less than 240 ECTS
Second instalment by the 23 Feb 2025: €13,000
Scholarships
The MSc in Luxury Management offers students partial scholarships on the basis of both merit and financial need.
Bank Loans
Intesa Sanpaolo "Per Merito": available to Italian students (residence in Italy). Bank loans up to €50,000, up to 24 months to start repayments.
BNL "Futuriamo": available to Italian students (residence in Italy). Bank loans up to €70,000, up to 36 months to start repayments.
Banca Sella – Prestito d'Onore: available to Italian students (residence in Italy). Bank loans up to €30,000, up to 30 months to start repayments.
Master of Science (MSc)
Luxury Management
Meet Us
On Campus
Event
Date
Location
More information
Online
Event
Date
Location
More information
Fairs - Europe
Event
Date
Location
More information
Fairs - America
Event
Date
Location
More information
Fairs - Africa / Middle East
Event
Date
Location
More information
Fairs - Asia
Event
Date
Location
More information
On demand
Event
Date
Location
More information