Master of Science (MSc)
International Project Management Specialisation
Boost your career in international business development and project management
Objectives
The specialisation in International Project Management is part of the Master Degree (DEAMIE)*
The objective is to prepare students to manage international projects and businesses, with a focus on emerging countries. Special attention is given to developing negotiation and team management skills in an international context.
This specialisation is supported by an extensive network of renowned academic and professional partners in Europe, Asia and Latin America. All classes are taught in English, on the Paris campus and on our partners' sites.
This course can lead to the award of the CAPM-PMI international certificate in project management.
Career opportunities
Marketing, Business Development, Business Analyst, Consultant, Key Account Manager, Junior Project Manager, International Contract Manager, etc.
Class of 2024 Representatives
Open-mindedness and diversity
Students from the ESCP Master of Science come from various countries and have different backgrounds: engineering, pharmaceutical, literature, social and political sciences, etc. With many nationalities represented, they constitute a multicultural promotion that enriches exchanges and group work.
Since its inception, this specialisation has trained more than hundreds of students who are part of the network of 68,000 ESCP Alumni.

Testimonial
Laura MARTINEZ
Global Marketing Manager - B2B Lubricants at Shell
Class of 2008
"Following the Master, I integrated the Vallourec Corporation, in the North American Oil&Gas organization, as a VIE in Marketing & Development, in Houston, with strategic responsibilities in the integration phase of a post-M&A deal.
I chose this master to consolidate my knowledge in international strategy, starting project management and financing of industrial projects with macro/micro-economic scope, as well as business practice in Asia via the business seminar in New-Delhi & Shanghai. My final goal was to reinforce the value of my academic profile and optimize my career launch. Mission accomplished: thanks to the experience, the advice and the excellence of the ESCP professors and alumni network.
Academic Director
---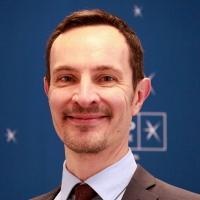 Philippe ZARLOWSKI
Professor in Department of Management Control
PhD in Management Sciences
Graduate of ESCP, Paris School of Economics and Paris Dauphine University.
Research areas:Research areas: performance management and public management. It includes the role of performance measurement and accountability systems in policy implementation and organisational transformation.
* About the Master Degree (DEAMIE)
Joining this full-time Master of Science corresponds to the determination to pursue a defined professional project and gives young graduates and young executives a combination of high value skills sought by recruiters.
This programme provides academic expertise and presentation of the best professional practices. Our goal is to train experts who will be rapidly able to progress in a globalised world.
Students will obtain one ESCP Diploma, MSc in International Project Management and the "Grade de Master" for the "diplôme d'études avancées en management international des entreprises", granted by the French Ministry of Higher Education and Research (MESR). The DEAMIE is also registered on the RNCP (French Register of Professional Certifications) – RNCP sheet N°RNCP36687.

Masters Students Blog
Get to know our master programmes experience from our students' point of view. Learn what our former and current students are up to, and what it's like to live in the most dynamic cities of Europe. blog.masters.escp.eu
Master of Science (MSc)
International Project Management Specialisation
Curriculum
The specialisation benefits from a strong abutment of emblematic companies which provides a great professionalisation to the curriculum.
With 100% of the courses in English, between 30 to 40% of the class represented by international students and a 3 weeks international seminar, the Master gets a strong international touch.
During the first part of the specialisation, students take classes in the fundamentals of business strategy, project management, marketing, corporate finance, communication and leadership.
The second part of the MSc allows for students to focus on their advanced electives in project management, international supply chain, international contract negotiations, digital transformation projects and public/private partnerships.
A 15-month full-time programme
The programme begins in October and is organised as follow:
Core Courses - Term 1
Candidates with < 240 ECTS previous degree (or equivalent)
These six modules are compulsory only for candidates with less than 240 ECTS (or equivalent). They run in an online format between July and September prior to the campus terms.
Candidates may be exempted from attending these modules based on their previous working experience (3 years required). See Admission Tab for more information.
Core Management
Economics
Statistics
Accounting & Finance
Marketing
Leadership
Strategy
Course Modules - Term 2 & 3
Sept - Apr.:6 months of theory classes, study of expertise, and practical cases
The courses address both theory and real-life applications. They are taught by full-time ESCP Faculty and successful professionals. Are also included numerous meetings with professionals in this sector and alumni of the programme.
Agile and Hybrid Project Management
International Business Strategies
Accounting and Finance for Multinationals
Marketing and International Negotiations
Leadership and Multicultural Management
Elective Courses

CAPM® Certification Project Management
International Risk Management
Supply Chain Management
Project Financing
Crisis Management in Project
Students will also take a compulsory seminar on Sustainability Management.
The aims of this three weeks seminar are to allow you to be immersed in a new economic, social and cultural context; to take courses in our academic partners' institutions; to experience the business context of these emerging regions of the world; to reinforce your adaptation skills. You have the choice between two different destinations in emerging countries:
Professional mission - Term 4
Apr. - Dec.:A professional mission in the form of an in-company internship of at least 4 months.
From April to December, students must complete an in-company internship of at least 4 months.The internship is an opportunity for practical application of the theoretical concepts learned from courses, with an eye to establishing a career.
The Corporate Relations Department
The Company Relations Department is dedicated to gather placement offers from many companies. The department also organises a series of fairs involving firms, giving students many opportunities to make contact.
Master thesis & Research Seminar - Term 4
Apr. - Dec.:Writing and defending a professional thesis
Starting in mid-April, you must draft a master thesis in consultation with an ESCP Professor. The topic chosen is approved beforehand by an academic advisor and students are taught research methods. The thesis is defended orally to a committee between early November and mid-December. This individual applied research project is an essential part of the programme since it leads to in-depth analysis.
During this time, students will also participate in a mandatory Research Seminar held by a ESCP professor. This seminar represents 3 ECTS credits of the total of 90 earned over this academic year.
---

Testimonial
Alexandre Meyer
Deputy General Manager, Xi'an Baotimet Valinox Tubes Co.Ltd. (Valtimet, part of Vallourec group) Xi'an, China
Class of 2006
"I chose to do this Master's degree with a view to accessing management positions more quickly; wanting to get away from purely technical aspects. But also, on leaving my engineering school, I felt the need to get closer to the corporate world from which I felt very distant.
Many of the professions that I was told were open to engineers seemed rather abstract to me.
This specialisation actually enabled me to follow my career plan in the short term because I wanted to go to China to have the most global position possible. I was first recruited by Vallourec on an international volunteering contract to manage a project between France/Italy/China to create a second generation automotive supply plant. As a result of this experience, I was sent to a Chinese/American/French JV to represent French shareholders (my current position).
This Master played a very important role in my early career because it helped me to take a step back from the world of business and gave me knowledge which was indispensable for my current position.
From a personal point of view, I am still in contact with the Alumni of my Master's and I regularly meet some of them during my trips to France."
Masters Students Blog
Get to know our master programmes experience from our students' point of view. Learn what our former and current students are up to, and what it's like to live in the most dynamic cities of Europe. blog.masters.escp.eu
Master of Science (MSc)
International Project Management Specialisation
Careers
Placement Report
Job Survey conducted among graduates from the class of 2020.
93%
are currently working
less than 3 months after graduation
88%
work in an
international dimension
Salary
€50,300 is the average starting salary
Sectors
19%
Health Care Industry
15%
Technology
10%
Environment
17%
Automotive Industry
14%
Consulting
8%
Public Service
17%
Others (Luxury, e-commerce, environment, …)
They held positions of…
International account coordinator
Junior Auditor in Financial Service Offices
Marketing & Communications Project Manager
Project Manager
Strategy & transformation consultant
Community manager
Junior Consultant
Digital Transformation Consultant
Consultant
Tender leader
Global marketing coordinator
…
Companies Hiring
Publicis – Ernst & Young – Saint-Gobain – Spie batignolles – Cognizant – IBM – EY – Wavestone – KPMG – Grant Thornton – Fabernovel – PMP – Capgemini Invent – Julhiet Sterwen – Alstom – Amazon – Prisma Media – Eleneo – Bouygues ES – Mazars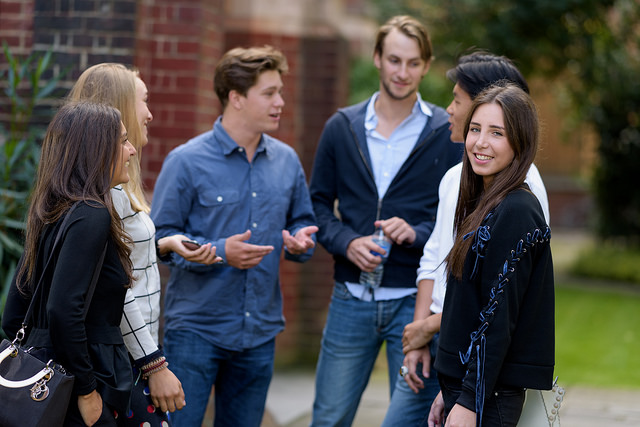 Masters Students Blog
Get to know our master programmes experience from our students' point of view. Learn what our former and current students are up to, and what it's like to live in the most dynamic cities of Europe. blog.masters.escp.eu
Master of Science (MSc)
International Project Management Specialisation
Admissions
Requirements
A Bachelor Degree
A minimum of 180 ECTS credits
Proficiency in English
Procedure
Step 1: Application
Applications are made online. Carefully complete the online application form before the deadline specified in the Admission Calendar and include the following required documents:
A copy of a master/bachelor diploma obtained or a certificate of enrolment for current studies
A 2-year university transcript of your Master or Bachelor degree
A copy of your TOEFL or TOEIC listening and reading score or IELTS score (taken within the last two years)
We strongly recommend adding two reference letters to your application
An admission committee declares the eligibility of candidates. Eligibility results will be displayed on our website.
Step 2: Personal Interview
If you are declared eligible, you are invited to a personal interview with the Academic Director of the Master as well as professionals from the sector.
Acceptance results are sent out by email on the date specified in the Admission Calendar.
Step 3: Confirmation
If you are accepted and offered a place you must confirm acceptance of the offer by the date specified in the Admission Calendar and pay a non-refundable deposit of €2.000 to secure a place in the programme.
Admission Calendar
1st round
2nd round
3rd round
Deadline for online application
10 Jan. 2024
29 Mar. 2024
6 Jun. 2024
Eligibility results
23 Jan. 2024
19 Apr 2024
20 Jun 2024
Interviews for eligible candidates
30 Jan. - 1 Feb. 2024
24 Apr. - 10 May 2024
25-27 Jun. 2024
Acceptance results
6 Feb. 2024
13 May 2024
2 Jul. 2024
Careers
Fees & Financials
Masters Students Blog
Get to know our master programmes experience from our students' point of view. Learn what our former and current students are up to, and what it's like to live in the most dynamic cities of Europe. blog.masters.escp.eu
Master of Science (MSc)
International Project Management Specialisation
Fees & Financial
Application Fees
A payment of €130 for application fees
If you are applying for two specialisation, you must fill out two different files and pay €195 for the application fees.
Students benefiting from a CROUS scholarship do not have any application fee to pay, they need to send a copy of this year's scholarship certificate.
Fees Academic Year 2024/2025
€23 300*
Including:
travel & accommodation costs of the international seminar (mandatory seminar)
The fees are invoiced either:
in one instalment at the beginning of the academic year
direct debit option: 6 monthly instalments paid from November to April
Travel & accomodation fees are not included for all classes on ESCP campuses (Berlin, London, Paris, Madrid, Turin or Venice).
Applicants who are offered a place must confirm their acceptance and pay a non-refundable deposit of €3,000 for tuition fees.
Candidates entering the programme with less than 240 ECTS will also be required to attend an additional online semester with a supplement fee of €3,000.
*Included: Master of Science (MSc): €16,900 + specialisation: €6,100 + Service Fees: €1,000
The above tuition fees are indicative. They may vary by a maximum of 6% each year in comparison to previous years. In case of variation, new tuition fees amounts will be communicated to students by all means, at the latest, in July of the year N, for the academic year N/N+1.
Funding and Scholarships
Scholarships
Two types of scholarships are available to Specialised Masters & Masters of Science students.
ESCP scholarships
An exemption of 10% of tuition fees can be granted to students who apply on the basis of social criteria and excellence.
CROUS scholarship holders: students who are eligible for CROUS scholarships allocated by the French Ministry of Higher Education are eligible for an ESCP need-based scholarship. The exemption percentage ranges from 10% to 50% depending on CROUS level.
Students need to provide documents allowing to evaluate their financial situation.
Paris CROUS scholarships (French State scholarships)
This specialisation is eligible for a Paris CROUS scholarship, if you have previously studied in France. Your application for a scholarship must be made crous-paris.fr [FR].
Internships
Students have to do an internship for a minimum of 4 months in order to graduate (however the average length of internships is 6 months). Although the salary offered can vary, most students get paid between €500 and €2000 per month during their internships.
A work permit is not required since the internship is a compulsory part of the curriculum. International students are therefore allowed to work with their student residence permit.
The internship is a substantial source of funding for the Specialised Master's Programs.
Campus jobs
Many on-campus jobs are available (clerical work, research or other) and paid by the hour (€10 per hour).
Bank loans
You may apply for a bank loan to finance your studies. Many banks offer student loans at attractive rates, with deferred pay back. French banks request that you provide a guarantor in France. If you have no relative in France, we therefore recommend that you apply for a loan from a bank in your own country. Four Paris banks are known to grant loans to ESCP students: BNP Paribas, BRED, LCL and Société Générale.
Masters Students Blog
Get to know our master programmes experience from our students' point of view. Learn what our former and current students are up to, and what it's like to live in the most dynamic cities of Europe. blog.masters.escp.eu