Master of Science (MSc)
Industry Transformation Management Specialisation
Challenging the future of Industry
In partnership with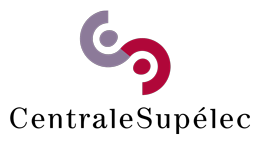 Objective
The specialisation in Industry Transformation Management is part of the Master Degree (DEAMIE)*
This specialisation is designed to train future industry leaders by developing both their leadership skills and industry knowledge. Furthermore, it aims to stimulate innovation in the industry sector through digital transformation, in order to deliver on high expectations in this field.
Career opportunities
This master is suited for those who are considering a career in the Industry Sector. The specialisation prepares graduates for professional roles such as: Industrial Manager, Product Line Manager, Project Manager, Consultant, Production Manager, Lean Manager (...)
Open-mindedness and diversity
Students from the ESCP Master of Science come from various countries and have different backgrounds: engineering, pharmaceutical, literature, social and political sciences, etc. With many nationalities represented, they constitute a multicultural promotion that enriches exchanges and group work.
Since its inception, this specialisation has trained many students who are part of the network of 68,000 ESCP Alumni.
Academic Director
---
Julie Stal-Le Cardinal
Professor in the Industrial Engineering Laboratory (LGI) at CentraleSupélec
PhD in industrial Engineering, Centrale
Research areas: discover new methodologies of design and management in an industrial context. Works on team diversity and project management. Coaches project managers in companies concerning the management of their project and transformation of their industrial organisation.
*About the Master Degree (DEAMIE)
Joining this full-time Master of Science corresponds to the determination to pursue a defined professional project and gives young graduates and young executives a combination of high value skills sought by recruiters.
This programme provides academic expertise and presentation of the best professional practices. Our goal is to train experts who will be rapidly able to progress in a globalised world.
Students will obtain 1 degree: the French Master degree (DEAMIE) and 1 diploma: MSc in Industry Transformation Management
Students will obtain one ESCP Diploma, MSc in Industry Transformation Management and the "Grade de Master" for the "diplôme d'études avancées en management international des entreprises", granted by the French Ministry of Higher Education and Research (MESR). The DEAMIE is also registered on the RNCP (French Register of Professional Certifications) – RNCP sheet N°RNCP36687.

Masters Students Blog
Get to know our master programmes experience from our students' point of view. Learn what our former and current students are up to, and what it's like to live in the most dynamic cities of Europe. blog.masters.escp.eu
Master of Science (MSc)
Industry Transformation Management Specialisation
Curriculum
The alliance of two highly renowned schools
Centrale-Supélec delivers its specific knowledge of industry, based on engineering sciences and industrial management.
ESCP Business School offers its high level of management and leadership skills.
Students will benefit from the support of both schools and courses will be taught by high-level professors from each environment. They will also experience both campuses by attending classes in these two different locations, in Paris and Saclay.
A 15-Month full-time programme
The programme begins in October and is organised as follow:
Core Courses - Term 1
Jul-Sep: Candidates with < 240 ECTS previous degree (or equivalent)
These six modules are compulsory only for candidates with less than 240 ECTS (or equivalent).
They run in an online format between July and September prior to the campus terms. Candidates may be exempted from attending these modules based on their previous working experience (3 years required). See Admission Tab for more information.
Core Management
Economics
Statistics
Accounting & Finance
Marketing
Leadership
Strategy
A specific module on Industrial Engineering mandatory for all students
Course Modules - Term 2
Oct-Dec: ESCP Campus / Centrale-Supélec Campuses
Following an induction seminar designed for students to meet one another and create a group dynamic for the year ahead, they will follow fundamental courses, and acquire specific skills to analyse and manage industrial environments.
Operations Management & Lean Efficiency
Industrial Projets & Systems Management
Industry 4.0
Data Analytics fo Sense Making
They will also follow a specific module to improve their leadership and develop their managerial skills.
Students will also take a compulsory seminar on Sustainability Management.
Course Modules - Term 3
Jan-Jun: ESCP Campus / Centrale-Supélec Campus
Human System Intergration
Operations sustainability
Intercultural Management
Organisational Transformation
IA and Transformation
Entrepreneurship
Sustainability Management
Leadership Development
Research Seminar
The 3rd term wil be divided in 3 parts :
A specific project to drive by student teams, for the benefit of a company working in industrial area. They will have to analyse and deliver solutions to them, using a supervision and coaching by professors from both schools.
Students will choose 3 elective courses among those:

Data Driven Product & Service Development
Crisis Transformation Management
Industry 4.0 suppy chain digital
Tech Ops
Industry & Society Impacts
Green Ops

Finally, they will have to attend common courses at ESCP Business School (Ethics / Research seminar) and a specific module on social impacts in CentraleSupélec.
Professional mission - Term 4
Jul-Dec: A professional mission of 4 months minimum anywhere in the world
After learning key industrial management skills, students will be challenged to put them into practice by joining a company anywhere in the world for 4 months.
The role must be clearly industry oriented to be validated, engaging our students in the field of industrial operations or projects.
They must demonstrate their ability to :
manage operations and/or projects that have an impact on the evolution of the industry.
gain direct exposure to the operations field by working with blue-collar and frontline engineers or managers
provide solutions and systems that integrate the skills learned in the programme.
The Corporate Relations Department
The Company Relations Department is dedicated to gather placement offers from many companies. The department also organises a series of fairs involving firms, giving Masters students many opportunities to make contact.
Master thesis & Research Seminar - Term 4
Dec: Writing and defending a Master thesis
Each student will have to defend his or her thesis, based on both academic and field experiences.
They will be mentored by a professor from one of the two partner schools. This professor will help them choose the right topic and provide a solid methodology.
They will then defend their work in front of a jury composed of the thesis director (professor) and one of the academic directors. The jury will represent both schools to deliver the degree.
During this time, students will also participate in a mandatory Research Seminar held by a ESCP professor.
Masters Students Blog
Get to know our master programmes experience from our students' point of view. Learn what our former and current students are up to, and what it's like to live in the most dynamic cities of Europe. blog.masters.escp.eu
Master of Science (MSc)
Industry Transformation Management Specialisation
Admissions
Requirements
A Bachelor Degree
A minimum of 180 ECTS credits
Proficiency in English
Procedure
Step 1: Application
Applications are made online. Carefully complete the online application form before the deadline specified in the Admission Calendar and include the following required documents:
A copy of a Master/ or a Bachelor diploma already obtained OR a certificate of enrolment for current Bachelor studies
A 2-year university transcript of your Master or Bachelor degree
A copy of your TOEFL or TOEIC listening and reading score or IELTS score (taken within the last two years) *
We strongly recommend adding two reference letters to your application
An admission committee declares the eligibility of candidates. Eligibility results will be displayed on our website.
* Given the current circumstances, we will accept scores from tests taken more than 2 years ago.
Online English tests are still accepted. Please enquire directly with the test providers.
Exemption: native speakers and international students with a minimum of 2 years of studies in an English-speaking country.
Step 2: Personal Interview
If you are declared eligible, you are invited to a personal interview with the Academic Director of the Master as well as professionals from the sector.
Acceptance results are sent out by email on the date specified in the Admission Calendar.
Step 3: Confirmation
If you are accepted and offered a place you must confirm acceptance of the offer by the date specified in the Admission Calendar and pay a non-refundable deposit of €3.000 to secure a place in the programme.
Admission Calendar
1st round
2nd round
3rd round
Deadline for online application
10 Jan. 2024
29 Mar. 2024
6 Jun. 2024
Eligibility results
23 Jan. 2024
19 Apr 2024
20 Jun 2024
Interviews for eligible candidates
30 Jan. - 1 Feb. 2024
24 Apr. - 10 May 2024
25-27 Jun. 2024
Acceptance results
6 Feb. 2024
13 May 2024
2 Jul. 2024
Curriculum
Fees & Financial
Masters Students Blog
Get to know our master programmes experience from our students' point of view. Learn what our former and current students are up to, and what it's like to live in the most dynamic cities of Europe. blog.masters.escp.eu
Master of Science (MSc)
Industry Transformation Management Specialisation
Fees & Financials
Application Fees
For one Specialised Masters® programmes: €130 (non-refundable)
For two Specialised Masters® programmes: €195 (non-refundable)
Students benefiting from a CROUS scholarship do not have any application fee to pay, they need to send a copy of this year's scholarship certificate.
Fees Academic Year 2024/2025
€24,000*
The fees are invoiced either:
in one instalment at the beginning of the academic year
direct debit option: 6 monthly instalments paid from November to April
Travel & accomodation fees are not included for all classes on ESCP campuses (Berlin, London, Paris, Madrid, Turin or Venice) or Centrale-Supélec campus.
Candidates entering the programme with less than 240 ECTS will also be required to attend an additional online semester with a supplement fee of €3,000.
Applicants who are offered a place must confirm their acceptance and pay a non-refundable deposit of €3,000 for tuition fees.
*Included: Master of Science (MSc): €16,900 + specialisation: €6,100 + Service Fees €1,000
The above tuition fees are indicative. They may vary by a maximum of 6% each year in comparison to previous years. In case of variation, new tuition fees amounts will be communicated to students by all means, at the latest, in July of the year N, for the academic year N/N+1.
Funding and Scholarships
Scholarships
ESCP scholarships
An exemption of 10% of tuition fees can be granted to students who apply on the basis of social criteria and excellence.
CROUS scholarship holders: students who are eligible for CROUS scholarships allocated by the French Ministry of Higher Education are eligible for an ESCP need-based scholarship. The exemption percentage ranges from 10% to 50% depending on CROUS level.
Students need to provide documents allowing to evaluate their financial situation.
Paris CROUS scholarships (French State scholarships)
This specialisation is eligible for a Paris CROUS scholarship, if you have previously studied in France. Your application for a scholarship must be made crous-paris.fr [FR].
Internships
Students must carry out internship(s) for a minimum of 4 months in order to graduate. Internships salaries typically range from €500 and €2,000 per month.
Work permits are not required as the internship is a compulsory part of the curriculum.
The internship is a substantial source of funding for the Master programme.
Campus jobs
Many on-campus jobs are available (clerical work, research or other) and paid by the hour (€10 gross per hour).
Bank loans
You may apply for a bank loan both in your home country and your country of studies. Many banks offer student loans at attractive rates, with deferred pay-back. Please be aware that French banks require guarantors residing in France. ESCP has negotiated advantageous loan packages with BNP Paribas, BRED, LCL and Société Générale.
Masters Students Blog
Get to know our master programmes experience from our students' point of view. Learn what our former and current students are up to, and what it's like to live in the most dynamic cities of Europe. blog.masters.escp.eu