Executive Ph. D. in
Art Business Management
in Partnership with Tsinghua University
The Art-related courses are led by the faculty of Tsinghua Academy of Art & Design. Their expert knowledge helps participants get a deeper understanding of both the Chinese art market and Art as a cultural phenomenon. Management and business teaching, as well as research methods are led by the faculty of ESCP. This enables participants grow their skills in business, to leverage their professional experience in the Art world and to master the tools necessary for conducting practiced-base research on art and management.
Its strong theoretical content in artistic and management disciplines offers participants the special know-how and expert knowledge needed for the production and dissemination of cultural goods and activities specific to China.
The programme takes place in Beijing at the Academy of Arts and Design, Tsinghua University, and ESCP campuses.
---
Benefit from the network of two leading schools in the world
Curriculum is focused on the transmission of knowledge in the fields of art and management, the development of research and writing ability, and the interactions between Art and Business
Students follow the programme part-time over 4 years (no longer than 7 years)
Upon successful completion, you will graduate from ESCP Business School with an Executive Ph.D. certificate. You become an Alumni of ESCP and will join our ESCP community
---
Cross-cultural and interdisciplinary learning approach thought by world leading faculty from both art and business (Tsinghua and ESCP)
Combination of courses on research methodology, art, and international management
A teaching philosophy based on a combination of theoretical and practical insights
Methodological courses provide the tools to write a Ph.D. thesis and develop new knowledge in a domain you are passionate about
Tailored "3-tutor" system dedicated to mastering the practical aspect of art management, with one tutor in the artistic area, and one tutor in each of the two institutions
One overseas module in Europe and one closing seminar in Europe involving distinguished guest speakers and including exclusive site visits, case studies, workshops as well as applied business courses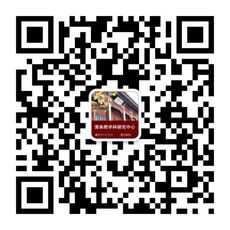 Eligibility
---
Minimum of five years' professional experience
For candidates with no business background, there is an opportunity and a prerequisite to follow ESCP's Global Management Programme. Please contact your program advisor for more details.
Candidates must have a Master's degree in management or art
Teaching language: mainly Chinese (80%)