New Podcast Brace (for impact)!
The Podcast about Impactful Research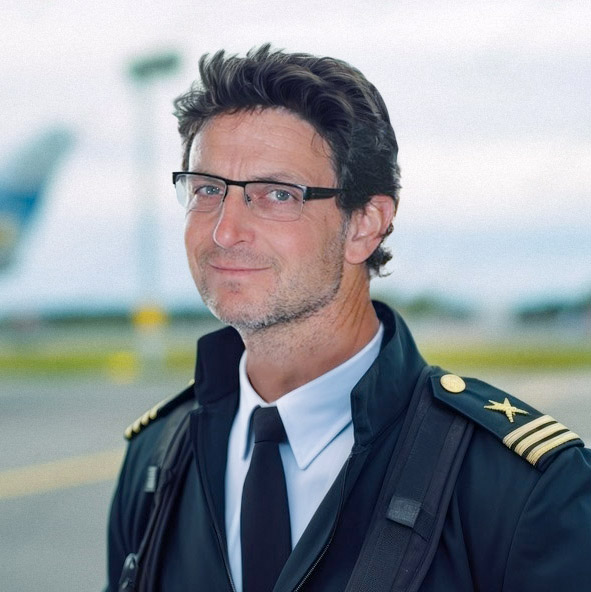 "Welcome on board this ESCP flight to Knowledge. Our flight time today will be less than 30 minutes. The outside temperature is abnormally high. A faculty member will be with you shortly to help you understand what impact their research can have on business and society. If you hear Brace, Brace, please pay extra attention as only science can alter our collision course." — Emmanuel Surun (Podcast Captain)
In preparation for take-off, please fold away your table and ensure your seatback is in its upright position.
Decarbonising air transport is an example of a challenge businesses are facing and for which we need to find solutions because of sustainability issues like climate change. It can also be an issue for a school with campuses in six major European cities.
In this podcast, ESCP Business School faculty members explain what impact their research can have on business and society, how it can help overcome environmental, social and economic issues.
Episode One
Brace for… social impact with Gorgi Krlev
Gorgi Krlev is an Associate Professor of Sustainability on the Paris campus. In his research, he deals with social entrepreneurship, social innovations and impact. Gorgi has won numerous awards for his research, teaching and impact work.
Kersin Alfes is a Professor and Chair of Organisation and Human Resource Management on the Berlin campus.
In her research, she deals with strategic human resource management, employee engagement, overqualification and volunteering.
Pramuan Bunkanwanicha is a Professor of Finance as well as the school's Dean of Faculty.
As ESCP's Associate Dean for Research, he launched the school's impact papers series and implemented the BEST strategy for impactful research.