Webinar Replay
How to Take Your Career to the Next Level With an EMBA?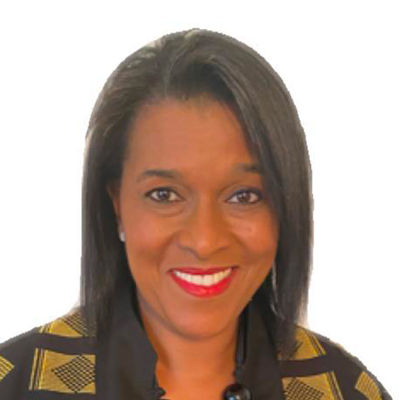 "Other people have done it successfully, so why not you?" As CEO and founder of OBK Performance, this question is at the centre of Odile Bocande-Koffi's life and career. An Executive Business Coach who specialises in leadership development, Odile uses the knowledge she gained at the Executive MBA at ESCP Business School (Class of 2012) to help her clients leverage their strengths. In her master class "How to take your career to the next level with an EMBA", she encourages you to push beyond your imagined limits, to ask yourself "why not me?", and to consider the Executive MBA (EMBA) as an investment in your career that will transform your life. Here's how.
Learning Different
Because your outlook has evolved since you started your career, the EMBA is an opportunity to learn differently. When you have a wealth of professional experience, how you learn is more efficient and yet more profound. Beyond the classroom, you will also learn from your peers and their diverse professional backgrounds, allowing you to expand your knowledge in a unique way.
Working in groups is a core feature of the EMBA experience at ESCP Business School, where Odile was a participant. In addition to learning about the latest techniques in strategy and leadership, or the foundations of economy and finance, hands-on group work allows you to discover the power of interpersonal relationships, how to motivate people working at your company, and how to be a positive influence.
A One-Shot Boost in Your Network
There's a common thread that unites the people who decide to do an EMBA: their desire to enact positive change in their life and to empower their careers. From the first day of the programme, your network instantly grows across industries and the world. The camaraderie that comes from working together towards a common goal despite different personalities and cultures creates a solid and longlasting bond. The relationships you form throughout an EMBA push you to explore and adopt new mindsets.
Personal Development
When she joined the EMBA at ESCP Business School, Odile's goal had been to progress in the corporate world where she had spent most of her professional life. But as she moved forward in the programme, she started to notice something interesting. While she could have chosen electives to specialise in finance or marketing, her course selection revealed a deep fascination in personal development, specifically a passion for helping people to grow. Those courses became the foundation of her current professional life. Odile left the corporate world to make the exciting leap into becoming a business owner in the personal development sector. She continues to apply skills she honed during her EMBA to ensure the success of her company where she delivers coaching services to executives and various individuals, while also organising conferences and group trainings.
As Odile says, "you have the option to choose the area where you want to develop yourself."
There is a common misconception that you need to have a specific project to be able to get the most out of an EMBA. What Odile's experience shows is that this programme can take you on an unexpected career path or spark a new idea that reveals a passion for something previously unknown. It is the chance to take stock of where you are now and look forward to where you can go. The EMBA can change your mindset from wondering whether something is possible, to knowing that it is and having the tools and confidence to make it a reality.
Overview of the Benefits
Career boost
Positive and sometimes unexpected outcomes
The knowledge to choose your career path
Salary increase
Graduates of ESCP see an average 78% salary increase in the three years following their EMBA.
Confidence to ask for the salary you know you deserve
Major attractiveness and Opportunities
The EMBA is a stamp of approval, a gauge of quality.
Headhunters recruit EMBA participants even before the end of the programme
ESCP's programme is ranked 7th in the world by the Financial Times
Capacity to dare
You seek out new challenges because you have the tools to figure out how
You can make things happen
Mindset
You begin to think differently
Classes and peers that push you to dig deeper
"It's just magic. You see yourself growing, you see yourself thinking differently, and the people around you tell you 'You're different' in a good way."
Executive MBA at ESCP Business School
For Odile, the Executive MBA at ESCP was a choice based on authenticity and mutual exchange. When she first encountered the programme at a fair, she felt that the school valued her goals and her needs. Indeed, the programme is designed to adapt to your unique career trajectory. You can personalise your curriculum on the most a granular level, be it in length, in location, or content. With over 50 electives across 5 European campuses, you will go beyond the fundamentals of business management and acquire in-depth knowledge in a variety of subjects. The unique elective structure means that throughout the programme, regardless of the campus you choose, you will meet and work closely with different participants from around the world and broaden your world-view.
[On-Demand]
Webinar
How to take you career to the next level?
As a high-potential executive, there comes a time when you decide to take your career to the next level. Whether it's because you're ready for a new challenge or you want to make a more dramatic career shift, this webinar will help you determine if an Executive MBA (EMBA) is what you need to take control of your future.
Join us and Odile Bocande-Koffi, a highly-experienced Executive Business Coach, to see how an EMBA can help you achieve your personal and professional goals.
Webinar
EMBA Virtual Info Session
Our International Programme Advisor and EMBA alumni will answer your questions about the programme to help you determine if ESCP is the right fit for you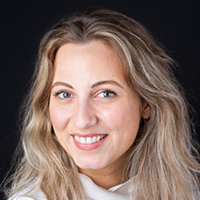 Ambra
Boccaccini
International Programme Advisor
ESCP Business School
Tuesday 1 December
12:00 p.m. -12:45 p.m. (CET)