Thesis Defense
The Uses of Ambiguity by Managers in a Change Context.
An Ethnographic Study.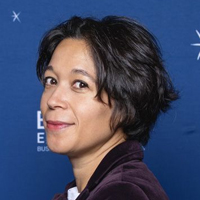 Caroline Rieu-Plichon, PhD candidate in the PhD programme ESCP, publicly defended her PhD thesis in Management Sciences.
13 December 2019 – 2:00 p.m. (CET)
ESCP Business School Campus République
Room 4310
Abstract
This dissertation studies how, in order to face an organizational change, managers produce and manage different types of ambiguities (by reducing, expanding or denying those ambiguities).
It shows how these managers mobilize complementary capabilities, so-called positive and negative, according to their preferences, in order to face the uncertainties of the change, and thus become ambiguity tamers.
Through a two-year ethnographic study, from the position of participant observer, we analyze seventeen managers, their subordinates and their directors. We show how these managers mobilize ambiguities and negative capability (i.e. the ability to remain in "uncertainties and doubts without reaching after fact and reason", Keats, 1970; 43) as resources for change management.
Jury
Supervisor:
Mr Hervé Laroche,
Professor, ESCP
Referees:
Ms Christina Garsten,
Professor, Stockholm University
Mr Amaury Grimand,
Professor, IAE de Nantes
Suffragants:
Ms Yvonne Giordano,
Professor, Université de Nice Sophia-Antipolis
Mr François Pichault,
Professor, HEC Université de Liège