Thesis Defense
Effect of consumption-context and product attributes on social value perception of luxury clothes for Indian female consumers.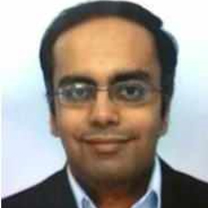 Raghav Manocha, Ph.D candidate in the PhD program ESCP publicly defendes his PhD thesis in Management Sciences.
29 June 2020
ESCP Business School Campus République
Abstract
This study conducted among young Indian females, sheds light on the importance of consumption-context and apparel attributes in determining the social value perception of a luxury dress.
The study analyzes the perceived social fit of a luxury dress as a function of two factors: First, a context-related factor comprises the type of event (traditional or modern), and the people who are present at the event (peers or elders).
Second, an attribute-related factor refers to the perceived design origin (Indian or Western or Indo-western), and the modesty of the dress (modest or revealing). As a result of collectivistic orientations of Indian society, wearing a contextually-fit luxury dress helps earn more prestige in one's group and will help gain high social value.
The literature review analyzes the importance of the perceived social value for a luxury outfit in India, in the Indian context of luxury apparel, evolving along traditional design and global influence. In the Indian collectivist culture, Indian females give priority to the usage context when they choose a luxury garment. We propose a conceptual framework derived from the literature.
In the empirical work, we started analyzing 24 semi–structured interviews of young Indian females. This qualitative study helped to better understand the choice process of a luxury garment.
Next, an experiment was carried out with 994 Indian females. In this within-subjects experiment, each subject had to assess the social fit of six dresses, for each of four representative events of Indian society. The six dresses varied in design (Indian, Indo-western, Western) and in modesty (modest or revealing). The four events varied in modernity (traditional versus modern) and in company (with peers, or with elders).
Many main effects are significant. For example, Indian dresses have higher perceived social fit than Indo-western and Western dresses; Indo-western dresses have higher perceived social fit than Western dresses; and modest dresses have higher perceived social fit than revealing dresses.
Among interaction effects, for an event with elders, an Indian dress has a higher perceived social fit than Western and Indo-western dresses, whereas for an event with peers, a Western luxury dress has a higher perceived social fit. During a modern social occasion, a revealing luxury dress has a higher perceived social fit than a modest dress, whereas during a traditional event, a modest dress has a higher perceived social fit than a revealing dress. Unexpectedly, Indo-western dresses score higher in perceived social fit than Western dresses for a modern social occasion.
The research suggests a number of managerial implications. Western luxury houses should take into account the context in which the dress will be worn. For example, in a so called "modern" event, we suggest to infuse Western elements in Indian dresses. Western houses can also tailor Western dresses, to Indian dress attributes such as modesty (i.e., respecting the parts of body that should be hidden in India), and textiles and colors liked in India. Indian designers should hold on to and strengthen their forte – traditional craftsmanship and dress-materials. However, they may innovate by infusing selected Western elements in their Indian models.
Jury
Supervisor:
Mme Raphaëlle PANDRAUD,
Professor, ESCP Business School
Referees:
M. Gilles LAURENT,
Research Fellow, ESSEC, Professeur Emérite, HEC
Mme Liselot HUDDERS,
Assistant Professor, Ghent University
Suffragants:
Mme Sandrine MACE,
Professeure, ESCP Business School
Mme Anne MICHAUT,
Professeure Associée, HEC