The Scientific Director of the Jean-Baptiste Say Institute, Associate Professor and Coordinator of the Entrepreneurship department at ESCP, published a new book which presents a proven storytelling method allowing each and every one – students, entrepreneurs and managers – to create impactful pitches and granting access to the Storymakers dedicated app, which he co-founded.
Available in French and English, Free Your Pitch teaches you how to create a pitch - a short, personalized and impactful message that engages others to support you in your project - in three steps and without being a communication expert. "The world no longer listens to executives who do not live their speeches. The world no longer listens to bosses who have their "storytelling" done by others. The world expects managers to speak for themselves and of themselves. But if freeing up one's expression, saying what one thinks, promoting a project one holds dear is essential, it is still necessary to be clear and persuasive", explains Sylvain Bureau, Scientific Director of the Institut Jean-Baptiste-Say, Associate Professor at ESCP, Coordinator of the Entrepreneurship Department and co-founder with his co-author - Corine Waroquiers - of Storymakers. This innovative solution, market leader, was created so that everyone can present their ideas using the art of pitching a project. It is used by executives, managers, entrepreneurs and students. "Over the past year, we have already tested the format with a thousand entrepreneurs and innovators in international groups (Orange, EY, Vinci, La Redoute, Coty, etc.) as well as students at the school, and the results are amazing, he adds. For example, those in Option E (for entrepreneurship) pitched their project in San Francisco on 19 October and the jury, although expert and accustomed, praised the quality of the presentations".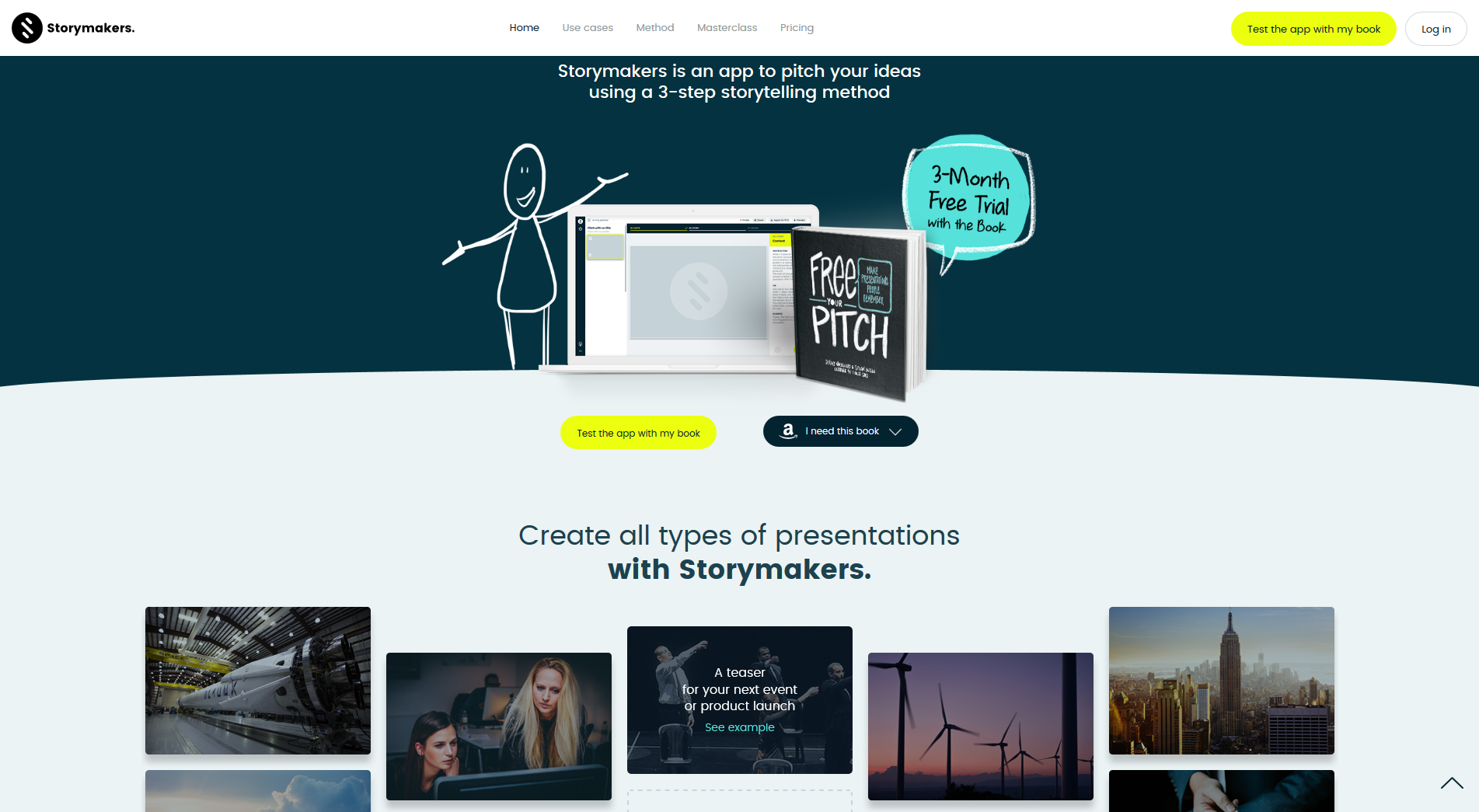 Thanks also to Nicolas Gros, a pioneer in graphic facilitation in France, the book presents in a synthetic and highly illustrated way everything you need to know about the narrative model, design and marketing to build a pitch that people will remember. With the three-step Fast Design Canvas - 1. Start with the facts; 2. Write a story; 3. Finish with design -, the book provides a framework and method that helps users quickly create a presentation while learning the basic rules of narrative.
This method has also been integrated into the Storymakers app, which offers online support: when they read the book, users can concretely build their arguments according to the instructions, and thus create an online or PowerPoint presentation that is sure not to bore anyone!