Research Digest Marketing strategies: Emergent ways of capturing and benefiting from consumer data
Overview
In "The role of consumer data in marketing: A research agenda", published in the Journal of Business Research, ESCP Business School Professors Lorena Blasco-Arcas, Minas N. Kastanakis, Hsin-Hsuan Meg Lee and their co-authors offer an integrative analytical framework to further explore the importance, role and usage of consumer data in marketing theory and practice.
Why study this
Consumer data – the personal, behavioural and demographic information companies collect about their customers – reflect changes in consumers' attitudes and preferences. Capturing and exploiting this data is thus a key competitive aspect for companies in creating a 360-degree view of their customers and improving their marketing campaigns. However, this task has become increasingly complex because the proliferation of new technologies and consumer touchpoints (both physical and digital) have created exponential amounts of data. In order to process, manage and extract value from the tremendous amounts and diversity of data collected, a cohesive understanding of the role of consumer data in marketing is necessary.
Findings
The researchers considered two main aspects to categorize consumer data in marketing: forms of data disclosure (declarative versus non-declarative) and usage of the data by the company (primary versus secondary).
Declarative data are disclosed through loyalty programs, consumer panels, and more recently user-generated content in the form of comments on social media or participation in online brand communities, whereas non-declarative data are behavioural traces such as transaction data, website traffic, eye-tracking data, etc.
Primary usage of consumer data reflects the company activities intended to gain marketing intelligence through market research activity, whereas secondary usage of data, which tend to be unstructured (e.g. location or clickstream data) are not actively collected but are the by-product of the customers' activity during their journey.
Computing and analysis technology, data digitalization and tracking technology development have facilitated the expansion of both types of data.
Concerning academic literature, research using declarative, company secondary usage data is normalized, such data having become a legitimate decision support source in marketing intelligence.
Non-declarative, company primary usage data is evolving at a slower pace, especially in physiological data research (via electroencephalograms and fMRI), likely because of the cost and difficulties of collecting relevant data.
Despite the practical relevance of non-declarative company secondary usage data, these are mostly under-exploited in academic marketing research. The authors expect this emergent area to gain more presence as tracking technologies and applications become more connected.

Key insight
The authors suggest a framework that organizes consumer data and research on the topic considering both the different forms of consumer disclosure and the intended data usage by companies.
Impact
These contributions will allow both marketing researchers and practitioners to gain a holistic understanding of the development of consumer data in their field, and therefore to better leverage insights.
Final takeaway
How to amass, understand, benefit from, and incorporate new data sources into managerial processes has become a critical drive to compete in current and future business ecosystems.
AUTHORS
---

Lorena Blasco-Arcas
Associate Professor of Marketing at ESCP Business School (Madrid campus)

Minas N. Kastanakis
Professor of Marketing at ESCP Business School (London campus)

Hsin-Hsuan Meg Lee
Associate Professor of Marketing at ESCP Business School (London campus)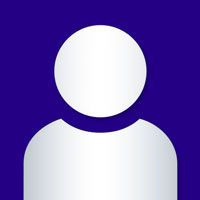 Mariano Alcañiz
Professor of Biomedical Engineering at Universitat Politècnica de Valencia (Spain)
Ana Reyes-Menendez
Assistant Professor (tenure position) in the Department of Business of Rey Juan Carlos University (Spain)