Student Project Map4Accessibility: Towards a more inclusive world
ESCP contributes to a pan-European initiative to digitally map the accessibility of urban areas and public spaces in European cities.
The Map4Accessibility project, funded by the EU's Erasmus+ programme, has the primary goal of creating an app of the same name for assessing the accessibility of public spaces. In this context, accessibility implies creating an environment where everyone can be active participants within the community, regardless of their individual abilities.
Map4Accessibility's broader mission is to enhance accessibility in both digital and physical environments, ultimately striving to enhance the quality of life for individuals with diverse reduced abilities. The project will work towards this objective by engaging students in higher education with service learning opportunities and co-creating the pan-European web app to digitally map the accessibility of urban areas and public spaces in European cities.
At ESCP, we hold diversity and inclusivity as fundamental values, which is why we actively engage in projects of this nature. ESCP PhD student Luca Laule, a contributor to the project, emphasises: "Accessibility concerns us all. We are obligated to design our environment, especially in the education sector, as barrier-free as possible to provide everyone with an equal opportunity for belonging without limitations." In the following paragraphs, Laule outlines the project and the anticipated results.
Who are the Map4Accessibilty partners ?
Our team is composed of seven organisations, each playing a pivotal role in the project's execution and accomplishment. The Università degli Studi della Tuscia in Italy leads the charge as the coordinator, while the Association de Recherche et de Formation sur l'Insertion en Europe from Belgium, the Università degli Studi di Catania in Italy, the South-West University Neofit Rilski and Evroproject OOD in Bulgaria, Associação Salvador in Portugal, and ESCP's Berlin campus collectively contribute their expertise and resources.
Our collaborative synergy brings together a diverse range of skills and knowledge, uniting towards the shared objective of the project's success: enhancing accessibility and fostering inclusivity.
On behalf of ESCP, the Chair of Business Information Systems is involved in the project, with active participation from Luca Laule, Ph.D. Student and Research Assistant, along with Prof. Dr. Markus Bick.
How will we improve the overall accessibility?
The project encompasses five primary project results, each addressing distinct aspects of accessibility. These are:
Project Result 1: Guide on Service-Learning and Community

As part of Map4Accessibility, our focus lies on enhancing the accessibility of urban areas. To realise this objective, we're utilising the service-learning methodology to map the accessibility of these spaces. In this approach, the project's four participating universities encourage their students to take part in investigative urban walks. ESCP, for instance, documented the accessibility of a route from the Brandenburg Gate to the Television Tower in Berlin. The outcome of this endeavour is a comprehensive guide that incorporates insights, lessons learned, and best practices gleaned from these mapping excursions.

Project Result 2: Guide on Inclusive Digital Accessibility

Considering that accessibility is relevant not only in the physical world but also in the digital sphere, we've developed a guide focused on digital accessibility. Drawing upon the expertise of our project partners in web and app accessibility, this guide will serve as an open-access resource. It offers theoretical insights and practical tools for designers and developers, fostering a more inclusive digital environment through both comprehensive content and a visually engaging graphical reference.

Project Result 3: Mapping Website and Progressive Web App

This project outcome holds particular significance. Our primary focus involves creating an app designed to assess the accessibility of urban establishments such as restaurants, cafes, crossroads, or public train stations. This resource is especially valuable for individuals with disabilities, enabling them to plan their trips based on the accessibility of the locations, including the most accessible routes. Building on the success of Associação Salvador's +Acesso para Todos app in Portugal, the Map4Accessibility app development is enriched by feedback from students engaged in the service-learning approach.

Project Result 4: Applications of Service-Learning Handbook

This project aims to create a best practice guide for integrating ECTS-recognised service-learning into educational institutions, fostering student engagement in real-world community projects alongside theoretical coursework. This guide will focus on disability and inclusivity service-learning experiences, enriching students' academic journeys with practical and community-driven initiatives.

Project Result 5: Open Access Book: Co-Design for Accessible Institutions and Cities

The final project result will be a book which covers different aspects of urban accessibility, such as legal accessibility standards for buildings and urban areas, augmented accessibility norms within the built environment, and urban planning suggestions for enhanced inclusivity. This comprehensive resource will provide insights into a range of accessibility aspects, which can be used by policymakers, architects, or city planners.
We believe that the Map4Accessibility project holds the potential to greatly enhance the everyday experiences of individuals with diverse forms of reduced abilities. For feedback or updates, please connect with us on Facebook and LinkedIn, and keep an eye on our website: https://map4accessibility.eu/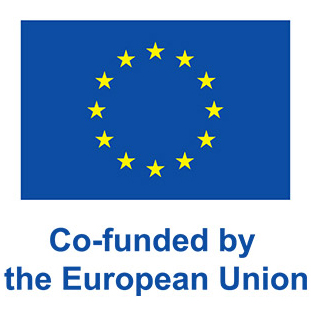 This project has received funding from the European Union's Erasmus+ programme under grant agreement No. 2021-1-IT02-KA220-HED-00003032. Views and opinions expressed are however those of the author(s) only and do not necessarily reflect those of the European Union or the European Education and Culture Executive Agency (EACEA). Neither the European Union nor EACEA can be held responsible for them.
What is Map4Accessibility?
Map4Accessibility is developing a pan-European app for mapping public space accessibility in four cities. It engages students and stakeholders through service-learning, combining community involvement with academic coursework for active learning on community concerns.
See Map4Accessibility