On a quest to spread love in organisations, alumnus of ESCP Business School's Advanced Master in Biopharmaceutical Management Naji Gehchan along with his podcast producer Zena Sfeir share their experiences in the healthcare industry and the inspiration behind their new podcast.
If you had to describe yourselves in the length of a tweet,
what would you say...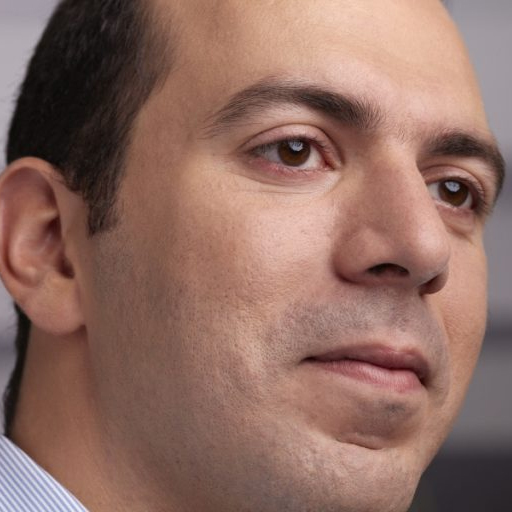 "I strive to make life better for people in the communities I serve. My passion for people brought me to spread love in organizations, for people to feel safe, to thrive, and to imagine a better world."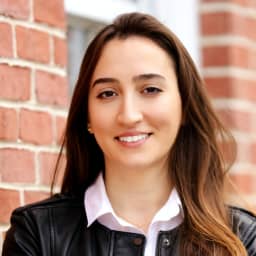 "I believe that no matter the business you're in, it should lead to positive social impact. I am an eternal enthusiast about sharing value and creating connections with people and ideas to improve health around the world."
From first aid responders for the Red Cross in Lebanon to co-founders of a health start-up,
being on front lines changed everything.
"We both were in the same Lebanese Red Cross ambulance that afternoon of June 13th, 2007," recounts Zena. "We were the first rescuers to get to the horrific scene of a bombing in one of the busiest streets of Beirut. We were a team of four, Naji was the team leader. That moment we'll never forget. It took us a fraction of a second to decide and go full steam trying to rescue and save injured people. We risked our lives for sure, but we had to do it, this is what we were here for. This moment has a long-lasting impact on both of us."
Seeing the amplified impact he could have in healthcare by leading teams who themselves can help patients, Naji decided to finish medical school and join ESCP to study healthcare management and lead teams that strive to improve patients' lives on a daily basis.
"This is what I have been doing for more than a decade now as a leader in the bio-pharmaceutical industry and also through the digital health start-up we co-founded in the Middle East."
For Zena, she chose to shift to healthcare where she could bring her business and management knowledge learned at ESA Business School to the service of healthcare patients. Zena started in the pharma industry before leading the start-up she co-founded with Naji and two friends.
"Those moments in the Red Cross influenced our careers but also shaped our leadership beliefs," Naji explains. "It is one thing to talk about trust in corporate life, another to literally risk your life as a leader and a team for the purpose you serve . . . Trust is the basis but there is more to it when leading people."
A health start-up wasn't enough. Together, Naji and Zena have launched the podcast,
Spread Love in Organizations.
"When thinking about high performing teams in moments of ultimate tension, this took us back to the experience in the Red Cross that we shared," says Naji."
"We executed on our mission because obviously we were disciplined, we had the necessary training and learning beforehand, but most importantly because, beyond trusting each other, we genuinely cared about one another as a team."
Naji experimented with this vision as an executive in the pharma industry. From diversity and inclusion to innovation, culture, and delivering exceptional results, nothing can bring all this together better than caring and loving your people, he says.
"The past 18 months showed us again the importance of humanity in leadership," adds Zena. "This is the leadership we believe in, and what the world so desperately needs. We decided thus to launch a podcast bringing incredible leaders who share this belief and lead their teams from a place of love to deliver exceptional results in healthcare. We wanted to inspire other leaders and change the leadership of the 21st century one story at a time."
Where is the love?
"Love is missing in all organisations," argues Naji. "We are afraid to talk about it, and at best we 'camouflage' it through different words like candor, empathy, care, trust, servant leadership, etc. But between saying and doing is the ocean. We are fine with any word as long as leaders and teams build a loving environment where people feel safe, can be who they really are, and live to their best."
"Healthcare is where our purpose lies, therefore we started here," adds Zena.
"We want to show the world and future leaders that there is a better way, for patients and every individual working daily in this sector. To lead from a place of love. Every human being deserves it. Devotion and results will be second to none."
Since the podcast's launch in April 2021, the quest to better understand the place of love in organisations has taken Naji and Zena on a journey that includes 27 interviews with prominent leaders in healthcare, including a fellow ESCP alumna.
Business and healthcare are not as different as one might think.
After over eight years in the medical field, choosing to study at ESCP presented a major pivot in life for Naji. It opened his eyes to the impact that he could have on millions of patients, not just those in a clinic or emergency room.
"Beyond teaching me frameworks and amazing academic courses, it [business school] helped me see how things are interconnected in the world and that I can improve patients' lives in a hospital by learning how to improve the systems and fixing the environment in that hospital. ESCP was my window to new possibilities to impact healthcare, my stepping stone to join an industry where I can look back now and proudly say that my teams and I helped millions of patients across several geographies get access to the innovative medications they needed."
"I am indeed an avid learner . . . I am constantly trying to unlearn and relearn," adds Naji. "Each of the amazing business schools I have been privileged to join brought me learning, broadened my perspectives and connected me with amazing communities of leaders and professors."
As a co-founder of a digital health platform and entrepreneur in the healthcare space, Zena has also had her own experience with love in work.
"Love is universal. It can be surprising to say this word in a corporate setting, but it is vital in the start-up space even though few would talk about it. As a start-up, you're in survival mode the first couple months and even years. If your small team doesn't build trust, becoming practically a community and sometimes part of the family, it is hard to survive all the challenges faced."
Whether you end up in the healthcare industry or not,all leaders have something to learn about spreading love.
"Being human is a leadership superpower," concludes Naji.
"We all can learn and be inspired by those incredibly successful leaders sharing their stories and leadership beliefs on spreadloveio.com. The key thing is the passion to make the world better, through authentic connection and inspirational work."
"We might not all speak the same language, have the same culture, traditions, behaviors, but we can all understand the value of human life," adds Zena.
"It's a universal human truth."
A selection of episodes from the SpreadLove in Organizations podcast are available on ESCP's media, The Choice.