Appointments to the ESCP Management Board
ESCP's Executive Governance Continues Its Europeanisation
With the growth of ESCP's campuses (more than one in two students now study outside the Paris campus), ESCP continues its European transformation.
Thus, within the Management Board (ESCP's federal executive management body) federal functions are now taken over by non-French and non-Parisian executives and professors. After the appointment in 2021 of Professor Simon Mercado as Executive Vice President and Deputy Dean in charge of Executive Education and Business Solutions, it is now the turn of Francesco Rattalino, current Director of the Turin campus, to be appointed Executive Vice President and Deputy Dean.
Appointments as of 1 January 2023:
Professor Leon Laulusa Senior Executive Vice President, Dean for Academic and International Affairs and Dean of the Warsaw campus and Dubai branch campus, is also appointed Dean of the Paris campus.
Professor Francesco Rattalino Dean of the Turin campus, is also appointed Executive Vice-President and Dean for Student Experience.
Romain Vincent Chief of Staff and Director of Strategic Projects, also becomes Director of Governance and Legal Affairs.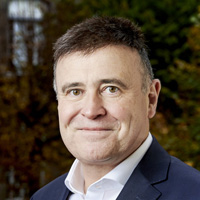 The current organisation remains the same for Faculty, Executive Education and Brand and Communications, respectively under the leadership of Professor Valérie Moatti, Professor Simon Mercado and Dimitri Champollion, other members of the ESCP Management Board.
Leon Laulusa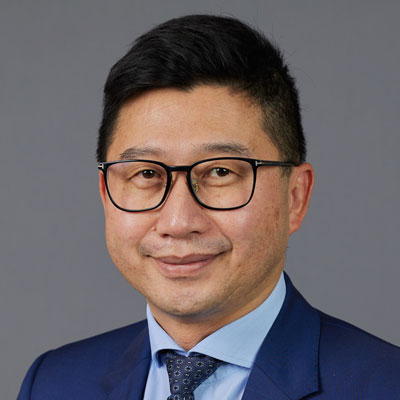 Leon Laulusa has been ESCP's EVP and Dean for Academic and International Affairs since 2017, with particular responsibility for pre-experience degree programmes and international academic relations (partnerships and double degrees).
Leon Laulusa holds a Ph.D in Management Sciences from the University of Paris-Dauphine and is a certified public accountant of French-Vietnamese and Chinese origin. He is also a professor at ESCP, where he teaches accounting, auditing, management control and management practiced in China. At the same time, he advises senior management on strategic and financial implementation issues. Prior to joining the academic world, Leon Laulusa was a partner in the financial sector at Deloitte and a founding partner of the consulting department of BDO M&G.
Francesco Rattalino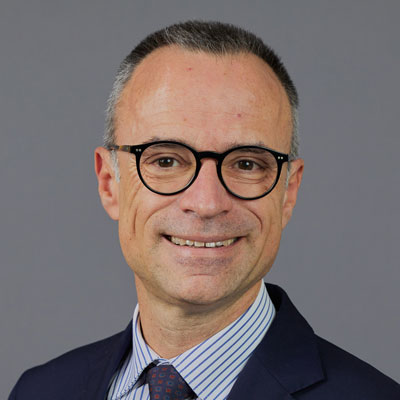 Francesco Rattalino is Full Professor of Strategy and Management Control, and Turin Campus Dean at ESCP Business School. Under his decade of leadership, the Turin Campus grew almost six times in students, got accredited by the Italian Minister of Education University and Research as Foreign University, and in 2024 the campus will move to a 6,000 sqm new state of the art campus in the city center of Turin.
His published research focuses on strategy execution, sustainability, family business and internationalisation theory, with a focus on how family firms survive over long period of time and internationalise their business.
Francesco is in the steering committee of the NEWLEAD (Innovative Leadership and Change Management in Higher Education) consortium, an Erasmus+ funded initiative aimed at equipping university leaders to successfully steer complex institutional transformation agendas.
Rattalino received his MSc cum laude and PhD in Business Administration from the University of Turin. He is also an alumnus of the CPCL Program at Harvard Business School.
Prior to academia, he worked for large multinational companies in the Netherlands, UK, USA and Italy.