Travel diaryA bike ride for the planet
Have you ever wished you could take a year off of school to pursue that bucket list dream you've always wanted to accomplish? Sometimes the logistical barriers can seem daunting, but in the case of one ESCP Master in Management student, finding his true purpose made the choice a simple one.
In 2018, Roman Petitbon joined ESCP Business School's Master in Management programme after completing the traditional French preparatory classes. He spent his first year on ESCP's Paris campus before continuing the second year in Madrid. Roman had been dreaming of taking a bike trip across Europe for a long time. He had gotten the taste for it after going on smaller trips with friends but was eager to "push the social experience further".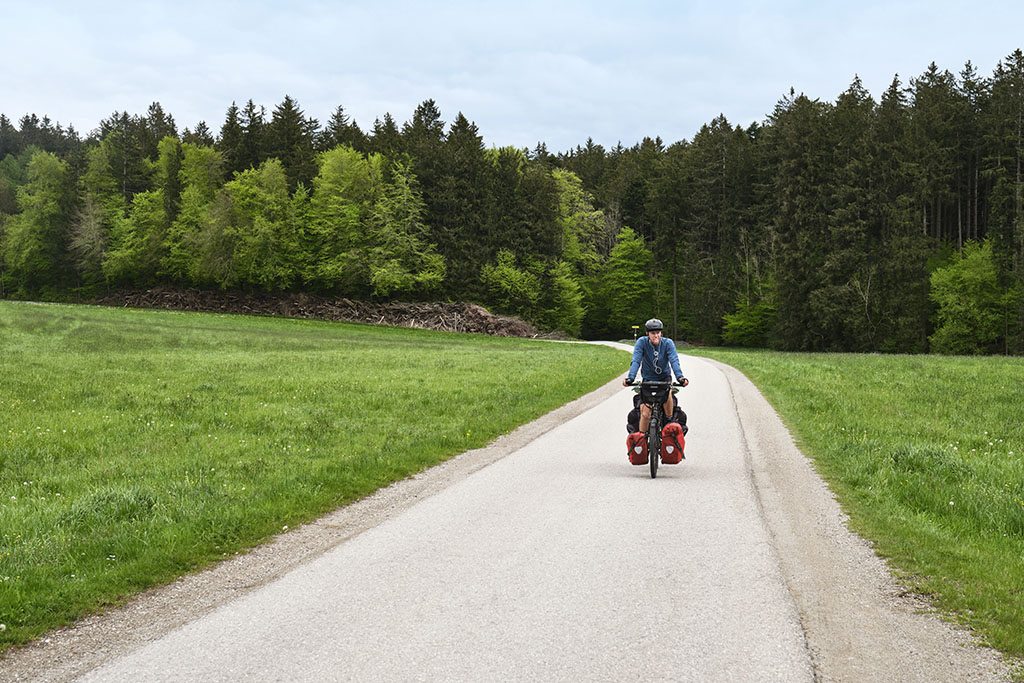 After completing a six-month internship in corporate social responsibility at Carrefour-Carmila in 2020, Roman felt that now was the time. Not only because he was ready for a new sporting challenge and to meet fellow Europeans but because he had found the adventure's purpose.
And he hit the ground cycling
What began as a cycling tour across Europe developed into an opportunity to meet with companies, associations and European citizens who had started a transition. "We want to show a society in which it is possible to act and in which we want to live," Roman summarises. "Every action counts, every fraction of a degree counts, no fight is in vain. This documentary series aims to guide everyone's first step in the ecological transition." The bike trip, also known as Paulette, roule pour la planète, [ride for the planet] took place from April to July 2021.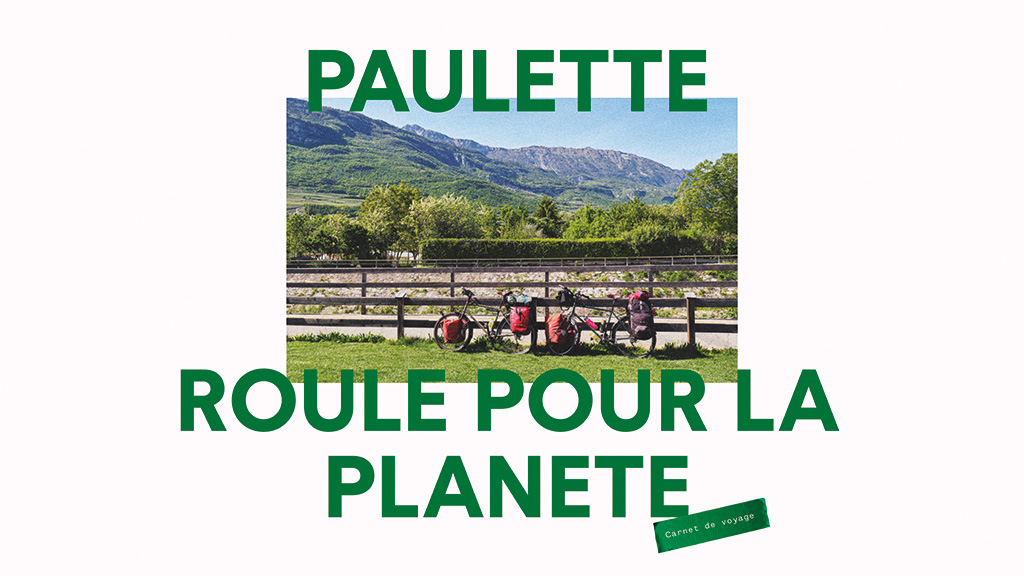 But Roman did not go at it alone. His friend and fellow cycling enthusiast Mychaël Arafe-Cassia joined him on the journey. The project was financed by ESCP Business School and Carrefour-Camila along with contributions from a crowdfunding campaign. "During the trip, our initiative was always well appreciated," adds Roman. "More than 50 people took part in the interviews and more than 90 people hosted us!" Roman and Mychaël were able to find people willing to house them at night thanks to Warmshowers, a couchsurfing-type app for people traveling by bicycle. "People received us like family."
Upon returning to Paris, Roman gathered a team of experts to help him create the documentary series, Paulette. An editor, a colorist, several graphic designers, a sound engineer and a translator, a lot of hands help with the documentaries that we love so much. "We have been working together on Paulette since September [2021], and the team has done a wonderful job. I couldn't be prouder."
Learning along the way
Though purpose propelled him forward, the adventure was not always easy. "I think the greatest challenge wasn't physical, even if we occasionally had tough times with our very heavy bikes. The greatest challenge was managing all tasks at once during the trip: prepare the itinerary, look for somewhere to sleep, derush and save the interviews of the day, prepare tomorrow's interviews, contact people to interview for next week, spend time with your host, sleep and enjoy."
When it comes to enjoying the experience, Roman says that is impossible to choose which encounter impacted him the most. "That is obviously a tough question, not because I don't want to hurt anyone but because all the interviews we conducted were truly interesting." But if he had to pick just one to mention, it would probably be the interview with a scientist from the International Polar Foundation and a Polar explorer in Brussels. "They were very precise in explaining the climate crisis and told us how we discovered humankind was responsible for climate change. I'll let you watch the first episode to learn more about this!"
From a bike ride to a call-to-action for the planet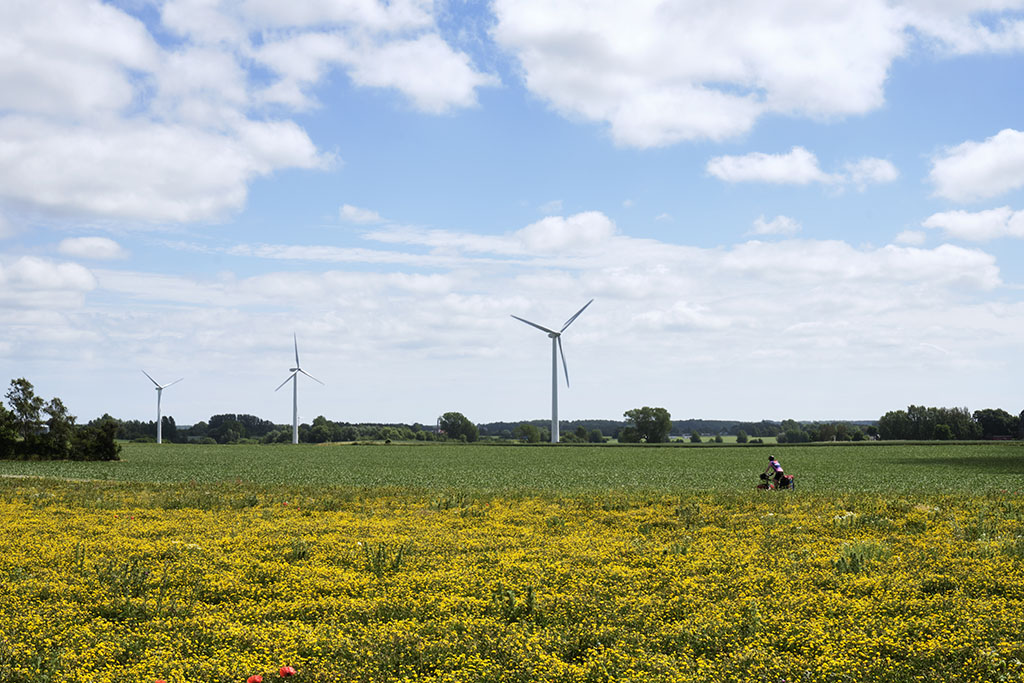 For the viewers of the documentary, however, hope and motivation to act are certainly what Roman wants them to take away from the experience
There must be something in the water because Roman is one of a number of ESCP students and alumni eager to act for a more sustainable future. For example, three ESCP students created 10 Millards à Table (10 Billion at the Table) in 2021 and traveled across Europe to uncover for themselves the solutions Europe has to offer for a more sustainable food system. Roman is also a member of the ESCP Transition Network, which actively seeks to promote sustainability within ESCP's walls and beyond.
For other students who are inspired to embark on a similar journey, Roman's advice is simple:
Participate
To participate in rewriting our collective story, join Roman and a number of the experts he interviewed on Monday, July 11, for the first showing of the Paulette documentary at ESCP's Paris campus.
Register to attend here