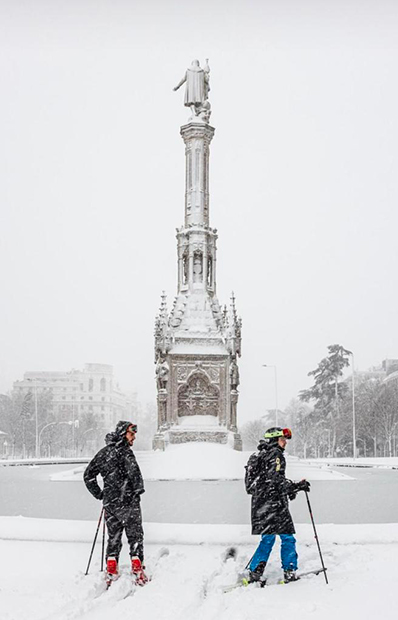 Snow Storm hits Madrid.
ESCP Madrid Campus Closed
By order of the Government of the Community of Madrid, all schools and universities (including the Madrid campus) will be closed until Monday 18th December, teaching online classes.
The storm Filomena entered the city of Madrid last Thursday, causing a huge alert as a result of the heavy snowfall in the city. Madrid, along with some areas of Spain has suffered the largest snowfall in the last 100 years with 50cms of snow on its streets that have paralysed the life of the city.
There were wonderful scenes that would certainly be part of our city´s history, the capital of Spain was covered by a huge white mantle leaving snapshots for in our memories, minds and social networks of all the people of Madrid.
We urge all our students and staff to check their mail regularly for further updates by your Programme Managers, Programme Directors and/or Student Services.