Posted on 08/06/2023 - Updated on 29/06/2023
ESCP Business School recognises outstanding students with the prestigious new Dean's Award
FT-ranked ESCP Business School recognised the outstanding achievements of several of its students with the newly created Dean's Award at an inaugural prize-giving lunch on 1 June.
The aim of the award is to encourage and recognise students for their active participation and contribution to the ESCP community. All students had the possibility of nominating or being nominated for the award.
The criteria for selection included:
Exemplifying the values of ESCP
Achieving excellent academic and non-academic results throughout their schooling
Having made an outstanding contribution to the school, fostering its European community and furthering student life on campus through entrepreneurial or associative initiatives
Winners of the award underwent a rigorous selection process, during which a total of over 300 entries had been assessed by both student representatives and staff.
Four winners were selected by a jury composed of the Dean, Faculty Dean and EVP for Student Experience.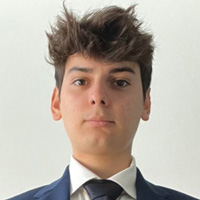 Bautista Aguirre Celiz
3rd Year Bachelor (BSc) programme
---
Founder of the Blockchain & Crypto Association at ESCP, Bautista has been recognised for bringing students together, promoting a sense of community and encouraging intellectual exchange.
Motto
"Work hard, Enjoy hard."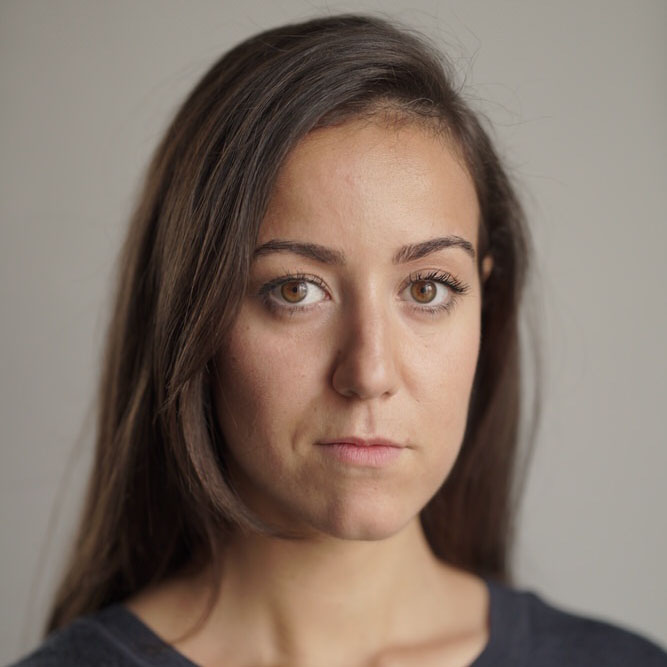 Farah Houari
MBA programme
---
President of the Women in Leadership association and member of the GenZ Observatory of the ESCP HEC Turning Points Chair with Cartier. Farah has been recognised by her peers for her ability to collaborate and willingness to contribute positively to the MBA programme and to the ESCP community.
Motto
"Don't wait for an opportunity, create it!"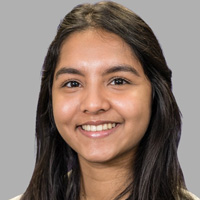 Hemisha Newaj
MSc Digital Project Management & Consulting
---
Also a graduate of ESCP's Bachelor programme, she holds the ESCP record for serving four years as a student representative in the student union, Agora, where she currently holds the position of vice president. Hemisha is recognised by her peers for having a 'great work ethic' and being 'committed to improving student life'.
Motto
"You wouldn't have the desire if you didn't have the ability to achieve it."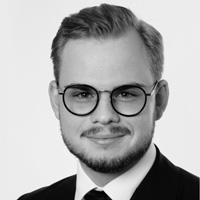 David Kurzmann
1st year Bachelor (BSc) programme
---
Recognised as an outstanding achiever, David put in place a maths support network for his classmates during his first semester at ESCP. In addition to tutoring, David is the president of the Student Philanthropic Foundation in Paris and founded the social impact startup Vipi.Education.
Motto
"Tutoring a better world."
What does this recognition mean to you?
David: The ESCP Dean's Award is not just an honour; it's a testament to the potential we all hold. With two more years at ESCP, I am committed to expanding vipi.education. Additionally, as the president of a local branch of the Students' Philanthropic Foundation in Turin, I will continue raising awareness for the emancipation and political education of young women and youths in South America and South Asia, fostering a sense of responsibility within our privileged ESCP family.
Farah: Receiving this recognition from the ESCP community serves as a remarkable source of encouragement for me to further embrace and promote the values that are dear to my heart, including diversity, female empowerment, community, and making a positive impact.
Bautista: Receiving the Dean's Award is a great honour to me. Having my efforts recognized by such a prestigious institution is an indescribable feeling. I could not phrase how proud I am to have taken part in making ESCP shine during my time at this business school.
Hemisha: It's a reward for all the effort, time, and dedication that I have invested during my four years at ESCP. It hasn't always been easy to handle classes and my personal involvement in the community, but it's a reminder that efforts always pay off and have an impact.
As a role model for current and future ESCP students, what advice would you offer to your fellow classmates?
Bautista: If you have a genuinely good idea, don't hesitate to turn it into reality. Although you may encounter numerous challenges and experience failure along the journey, the lessons you gather along the way will transform those difficulties into cherished memories.
David: My two pieces of advice are: first, don't make it about you. Focus on the collective rather than personal gain. A society thrives when young individuals selflessly contribute and care for others. Second, have the courage to see what no one else wants to see. Even if you encounter setbacks and doubts, you must be willing to see your project succeed when no one else does. And you must believe in it even if you can't see it yourself.
Farah: Go for it, whatever it is, do it. Don't follow role models (but learn from others!). Become the role model you want to see.
Hemisha: It is important to engage and help in any way to create an enriching community. We all know that alone we go faster but together we go further. It is a mindset that all students should embrace and contribute to improving our student experience at ESCP.
ESCP places a strong emphasis on international exposure. How does the school's global mindset match your ambitions?
Bautista: It's been the greatest asset during the three years of my bachelor's degree. Being able to live and study in three different countries as well as meeting people from all over the world is an opportunity that I cannot get at any other business school.
Farah: It has enabled me to challenge my own beliefs and approach the world with curiosity. Moreover, it has opened up numerous global opportunities for personal and professional growth.
What particular courses have had an impact on your academic and personal development?
Farah: I delved into unfamiliar subjects that expanded my perspective, which was particularly transformative given my background in Politics and Art. Additionally, private coaching played a pivotal role in challenging and supporting me during crucial moments throughout my MBA journey.
Hemisha: There isn't any single course that hasn't had an impact on my academic and personal development. Nevertheless, with my specialisation in digitalisation, I developed a passion for the tech and digital world, which is now the field I work in.
Bautista: The corporate finance and sustainable finance courses solidified my career plan in finance, while the intercultural skills course greatly impacted my personal development by emphasizing the significance of understanding different cultures in business.
How do you plan to use your international experiences, language skills, and the knowledge you've acquired at ESCP?
Hemisha: I have learned the value of adaptability, which I believe equips me to navigate any challenges and maintain composure outside my comfort zone. Embracing change has become an integral part of who I am, rather than an obstacle to avoid.
Farah: In our interconnected world, international experience and language skills are intrinsic to individuals, no longer requiring deliberate planning but forming an inherent part of our identities. These skills are essential for effective strategic thinking, intercultural communication, and staying informed in today's global society, making them not just beneficial but also necessary for thriving.
Bautista: I intend to leverage my international experiences, language skills, and the knowledge I have gained at ESCP in my future academic and professional pursuits. While I might not recall every concept of every class I attended, the skills of adaptation and dedication instilled in me at ESCP will undoubtedly influence my future ventures.
What is the best memory you have from your time at ESCP?
Hemisha: The induction days are always the best memories, with a unique blend of excitement from everyone, despite the underlying stress. Additionally, the graduation ceremony is also one of my best memories, where joy and pride radiated from students, professors, parents and family alike.
Bautista: The amazing three years I have had at ESCP could not be condensed into just one memory. It is one big chapter of my life that contains many cherished memories which could not all be listed here.The thing that I will remember from my time at ESCP will be the experience of studying abroad surrounded by friends.