See this page in:

[FR]
Governance
Appointment of Professor Léon Laulusa as Dean of ESCP Business School
Paris, 30 May 2023 - The Board of Directors of ESCP, meeting today, has unanimously decided to appoint Professor Léon Laulusa as Executive President and Dean of the school, a position he has held on an interim basis since 28 February.
This appointment, effective as of 1 june, follows an exemplary selection process conducted over the past few weeks which led to the recognition of Léon Laulusa as the most legitimate candidate to accompany the school in a new stage of its journey of excellence and to continue to develop its unique multi-campus, multi-cultural and multi-disciplinary approach.
Prof. Léon Laulusa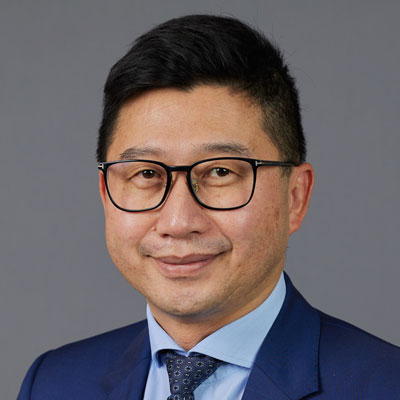 Léon Laulusa is a leading higher education professional and a tenured professor at ESCP since 2005, where he teaches financial accounting and management control. He holds the Habilitation to Supervise Research (HDR), a PhD in Management Sciences from Paris-Dauphine University and is a Certified Public Accountant. Of French nationality and Chinese-Laotian origin, Léon Laulusa began his career in several international audit and consulting firms before joining the academic world.
Since 2013, he has successively held the positions of Deputy Academic Dean in charge of International Development, Dean for International Relations, and member of the Executive Committee (of which he has been a member since 2014), Dean for Academic Affairs and International Relations (since 2017), Executive Vice President in charge of Academic and International Affairs, and Executive Vice President since 1 January 1 2022, with special responsibility for overseeing pre-experience degree programmes and international relations (partnerships and double degrees). In January 2023, Léon Laulusa also took over the management of the school's Paris Campus, and the supervision of the planned move to the Champerret site in September 2023 and the renovation of the historic premises at 79 avenue de la République in Paris.
Know more