Webinar
The Future of Management
The idea of the "Firm of the Future" is an old story. However, recent evolutions are changing the face of business: the growing impact of platforms is a hot topic in strategy.
Fundamental research questions arise from the understanding of the reasons why firms and management exist, and what they could become. This talk will explore some of these questions and propose tentative answers.
Join Prof. Frédéric Fréry, Academic Director of the Global Executive Ph.D., for this fascinating webinar on the intersection of research and business.
The Global Executive Ph.D. programme is for senior executives seeking an intellectual challenge worthy of their professional experience.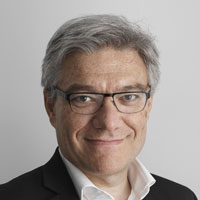 Frédéric Fréry
Professor Management
ESCP Business School - Paris
Location
Organiser: Executive Education ESCP
Online - Worldwide
Map
Date
Start date: 12/09/2023
Start time: 2:30 PM
End time: 3:15 PM