Webinar
Luck, Action, and Uncertainty:
Creating momentum in an entrepreneurial context
Thursday 15 April 2021 - 12:00-12h45 p.m (CEST)
What is luck and why does it happen? Studies from multiple research fields have identified instances of luck after the fact, but their ability to predict how and why luck happens is limited. Most commonly, we wonder whether luck is random or a result of our deliberate choice combined with hard work. In Professor Yi Dragon Jiang's most current research, she looks at how and why luck happens, including concrete actions and sequential patterns that lead to instances of luck. In this masterclass, she will explain how actions based on randomness, hunches, resilience, connectivity, and deliberate choice lead to luck instances and create momentum in an entrepreneurial context.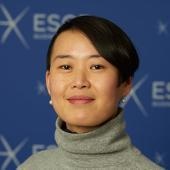 Professor Yi Dragon Jiang
Professor of Entrepreneurship
ESCP Business School
---
Professor Jiang is a professor of entrepreneurship at ESCP Business School and the Global Executive Ph.D. Ranked 8th in Europe by the Financial Times, ESCP Business School is a leader in Executive Education thanks to innovative programmes such as the part-time Global Executive Ph.D. The webinar will be followed by a presentation of how this programme can transform you into a global thought leader with cutting-edge expertise able to improve your organisation and society at large.
Location
Organiser: Executive Education ESCP
Online - Worldwide
Map
Date
Start date: 15/04/2021
Start time: 12:00 PM
End time: 12:45 PM