ESCP Masterclass #1
Social Media and Branding: Current Trends & Challenges
You are invited to experience ESCP Business School's classroom through our series of monthly masterclasses focusing on topics that will matter to your career. Each class features a different theme each month and is led by an expert ESCP Professor.
The sessions will include a Q&A so that you become part of the classroom experience and will be followed by thematic breakout rooms to learn more about your ESCP Business School programme of interest.
This month's Masterclass will focus on: MARKETING.
Social Media and Branding: Current Trends & Challenges
Social Media has become a key element for brands to connect and communicate with interested consumers. While they offer exciting opportunities to impact audiences, the constant evolution of the media, as well as the users' differentiated behaviours on those platforms, pose different challenges for brands to communicate with impact.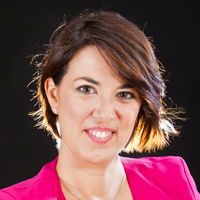 Lorena Blasco-Arcas
Associate Professor of Marketing
ESCP Business School - Madrid
---
This Masterclass, hosted by Lorena Blasco-Arcas, Associate Professor of Marketing at ESCP Madrid, will focus on highlighting current trends and future challenges in this exciting area.