Preview Showing
From farm to Fork
A 45-minute film directed by Julie Deshayes, Juliette Fournier le Ray and Lucie Renard, students and alumni of ESCP Business School.
Sustainable food: yes, but how?
How to feed 10 billion people in 2050? And above all, how to do it in a sustainable way? Can we consume sustainably when we are students and have a limited budget? Are there sustainable and viable alternatives to the current agri-food system? Faced with a lot of contradictory information on climate change, how can we form our own opinion? And how can we act on our own scale?
These are the questions that Julie, Juliette and Lucie, friends and ESCP-students, foodies and concerned about climate change, asked themselves. To answer this question, they took a gap-year from their studies and travelled around Europe to meet the actors of sustainable food and work with them!
Come and discover with us, during our European tour and meetings, alternatives for a healthier and more accessible food, respectful of the environment and of each person's culture, and question yourself on the future of the food system.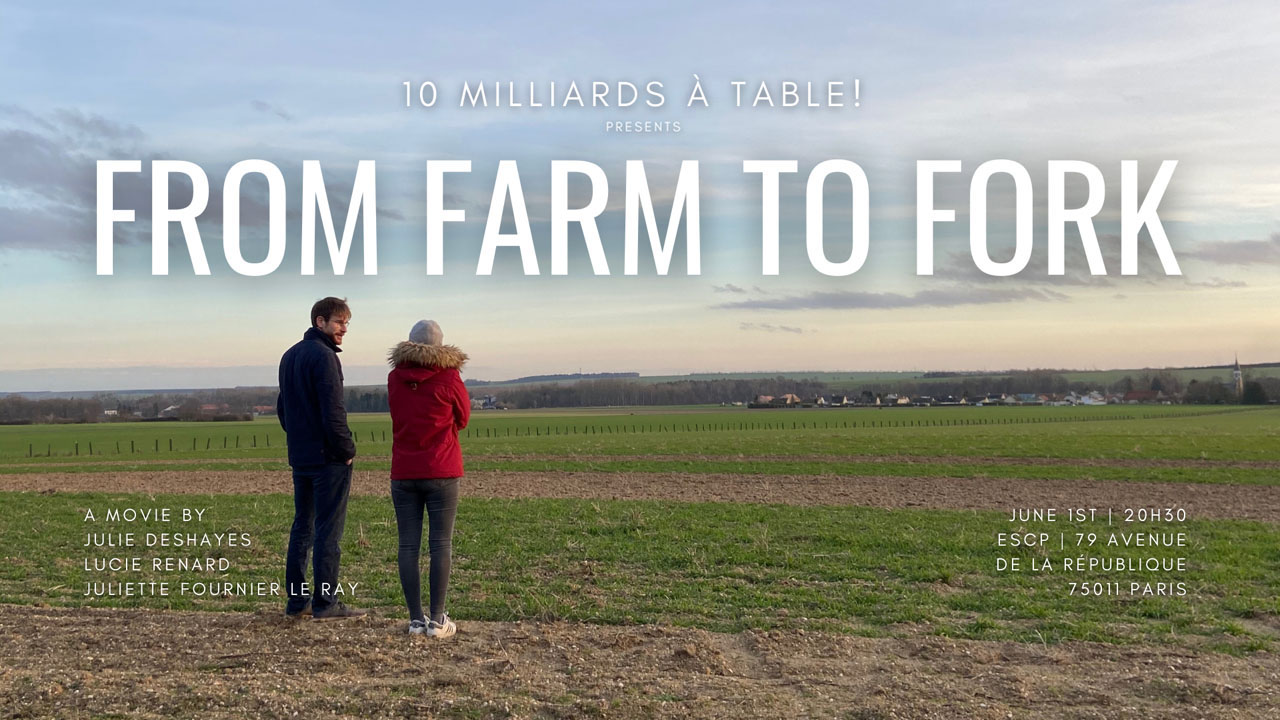 Location
Organiser: 79 avenue de la République 75011, Paris
79 avenue de la République 75011, Paris - France
Map
Date
Start date: 01/06/2022
Start time: 8:30 PM
End time: 10:00 PM