Executive MBA Events
Annual Alumni Reunion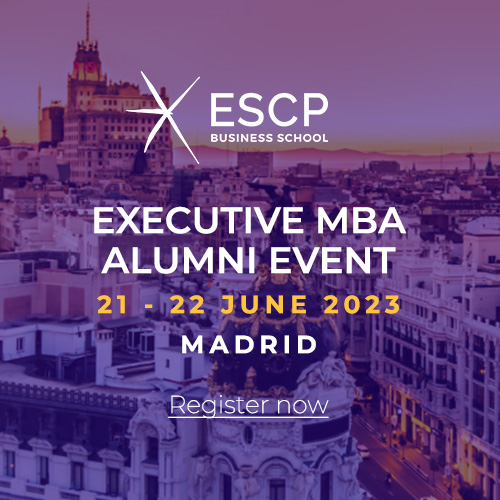 We are delighted to welcome all EMBA alumni back to ESCP for the annual alumni reunion in Madrid Campus, on Wednesday 21 and Thursday 22 of June 2023!
As per usual, our Alumni reunion will take place alongside the Closing Seminar of the EMBA Class of 2024. The perfect moment to bridge the graduating class to the bright lifelong path of the ESCP EMBA alumni.
During this alumni reunion we will offer a 12-hour executive course on the topic of Geopolitics, a round-table event with all participants and prominent guest speakers, and a farewell formal dinner on the evening of Thursday 22 June. We hope as many of you as possible will have the opportunity to join us this year — see you in June!
The Executive MBA Team
Event Details
When: Wednesday 21 & Thursday 22 June 2023 – 2 full days
Format: 12-hour course (2 days), discussion round table, networking event & formal dinner
Dress code: Business Casual
Capacity: max 50 seats
Should you have any questions? Please email: rjohansen@escp.eu
12-hour Executive Course
Business resilience in a volatile world: the challenge of Sino-American rivalry and geopolitical relations
In today's fragmenting world, successful businesses need to factor geopolitical volatility in their risk assessment and strategic development calculus. The relative stability and seamless connectivity of the pre-Covid19 era has given way to a far less predictable international environment marked by great power rivalry and selective de-globalisation.
In these sessions participants will be provided with up-to-date knowledge on critical dynamics defining the known unknowns of current global politics, with a specific focus on Sino-American relations and rivalry.
Participants will be encouraged to draw on their previous knowledge, professional expertise, and personal experiences, across a variety of fields, to engage in hands-on highly interactive sessions.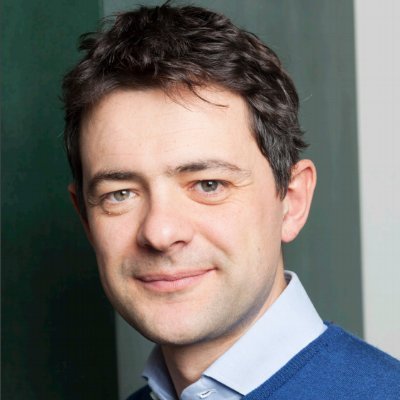 Giovanni B. Andornino
Professor of International Relations of East Asia and Coordinator of the TOChina Hub, University of Torino (Italy).
Vice President of the Torino World Affairs Institute (T.wai).
Secretary General, China-Italy Philanthropy Forum.
Formerly with the European University Institute (Florence) and the European Institute for China Studies (Paris).
Founding Editor of the "OrizzonteCina" quarterly.
Location
Organiser: ESCP Business School - Executive MBA
Madrid - Spain
Map
Date
Start date: 21/06/2023
Start time: 10:00 AM
End date: 22/06/2023
End time: 11:00 PM