Chair of
Supply Chain and Operations Management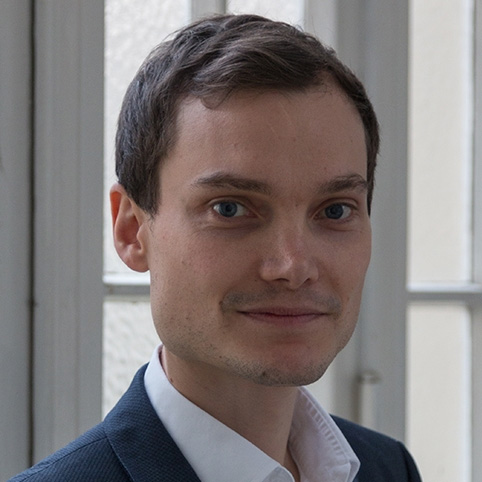 "We live in a world where we constantly consume products and services that were created to meet our needs in terms of quality, availability, and cost. By the time they reach us, most of these offerings have undergone multifaceted transformation processes in which they were often sent around the globe multiple times through a complicated and complex web of organizations."
Today, new transportation and information processing technologies may make this network even more complex, increasing connectedness and heightened network vulnerability, making the need for more sustainable management and richer inter-company communications even clearer. The Chair of Supply Chain and Operations Management at ESCP is engaged in research, teaching, and training students to manage these complex processes. In our research, we focus on the management of risks and complexity, intercultural supplier relationships, social/ethical issues, and the larger implications of new digital technologies. The Chair emphasizes a close exchange with industrial partners both in its research and teaching to ensure a strong match between the theoretical solutions and relevant practical insights regarding today's complex global industrial ecosystem.
- Prof. Dr. Christian F. Durach
The team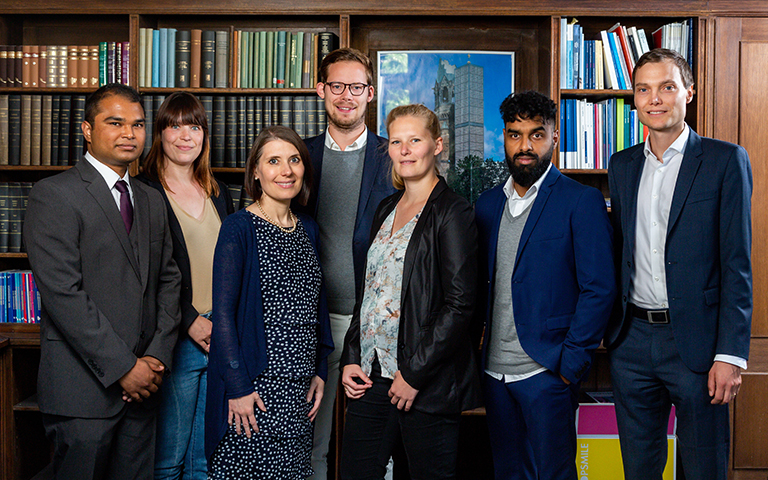 Teaching
We offer the following courses:
Bachelor in
Management (BSc)
Operations Management & Business Information Systems
Go to the programme
Master in
Management
Operations Management
Supply Chain Management
Research Methods
Go to the programme
Research
Research approach
We conduct empirical research alongside internationally renowned supply chain and operations scholars to expand our knowledge and provide new insights to both theory and practice. Our research has been published in both the leading international academic journals and more practice-oriented publications. Both our research and our service have received "outstanding" awards from some of these highly competitive outlets.
Research topics
Supply Chain Management
Globalization has not just led to the growth of complex operational networks but the need for additional coordination. Besides looking for ways in which such operational streams (loops) can become more resilient to supply chain disruptions and other risks, we analyse the impact that national cultures have on the operations of plants and networks.
Research methods
Supply chain management is still a nascent discipline. Many of the extant research methodologies need to be adjusted to meet the discipline's idiosyncrasies. We are focused on the development of new ways to adapt current methodological standards to meet the curent needs of global supply chain managers.
Social sustainability
Recent years have shown a growing public concern about ethical corporate conduct. The public now demands that firms no longer pursue economic goals exclusively but consider environmental and social implications as well. At our Chair, we are trying to find ways to promote sustainability that can be embedded in the enterprise while taking a special interest in the social issues related to current practices in operations and supply chain management.
Digitalisation
The digital age does not just affect social interactions in our society, but how products and services are designed and produced. Digital technologies are creating new kinds of service-product interactions, new changes in production methods, and more proximity of the customer to the product/service, all of which may have a ripple effect on the entire supply chain. In this vast area, we are particularly interested in how supply chains are reshaped by some of these technologies and in how users in production networks accept and adapt to these new patterns.
Focus on:
Last Publications
Press
Benjamin Nitsche and Christian F. Durach (2018), "Much discussed, little conceptualized: supply chain volatility," International Journal of Physical Distribution & Logistics Management.
Press
Christian F. Durach and José A.D. Machuca (2018), "A Matter of Perspective – The Role of Interpersonal Relationships in Supply Chain Risk Management," International Journal of Operations & Production Management
Books and Book Chapters
Christian F. Durach and Frank Wiengarten (2017), "Environmental management: The impact of national and organisational long-term orientation on plants' environmental practices and performance efficacy," Journal of Cleaner Production, Vol. 167, pp. 749-758
Journal
Christian F. Durach, Joakim Kembro and Andreas Wieland (2017), "A new paradigm for systematic literature reviews in supply chain management," Journal of Supply Chain Management, Vol. 53, No. 4, pp-67-85.
Publications
Find an overview
Academic Articles
2023
DURACH, C., F., M. PARKINSON, F. WIENGARTEN, M. PAGELL
Cracking the code: Effects of codes of conduct and decision frames on supplier selection in financially distressed firms
INTERNATIONAL JOURNAL OF OPERATIONS AND PRODUCTION MANAGEMENT
Academic Articles
2022
HOHN, M., C. , F. DURACH
Taking a different view: Theorizing on firms' development toward an integrative view on socially sustainable supply chain management
INTERNATIONAL JOURNAL OF PHYSICAL DISTRIBUTION AND LOGISTICS MANAGEMENT
Academic Articles
2022
WIENGARTEN, F., C. , F. DURACH, H. FRANKE, T. NETLAND, F. SCHMIDT
Towards an adapted understanding of the development of operational capabilities
INTERNATIONAL JOURNAL OF OPERATIONS AND PRODUCTION MANAGEMENT
Academic Articles
2022
DURACH, C., F., T. REPASKY, F. WIENGARTEN
Patterns in firms' inventories and flexibility levels after a low-probability, high-impact disruption event: Empirical evidence from the Great East Japan Earthquake
PRODUCTION AND OPERATIONS MANAGEMENT
Academic Articles
2022
WISSUWA, F., C. , F. DURACH, T. Y. CHOI
Selecting resilient suppliers: Supplier complexity and buyer disruption
INTERNATIONAL JOURNAL OF PRODUCTION ECONOMICS, 253
Academic Articles
2022
DURACH, C., F., F. WIENGARTEN, M. PAGELL
The Effect of Temporary Workers and Works Councils on Process Innovation
INTERNATIONAL JOURNAL OF OPERATIONS AND PRODUCTION MANAGEMENT, Vol. 43 No. 5, 781-801
Academic Articles
2021
WISSUWA, F., C. , F. DURACH
Turning German automotive supply chains into sponsors for sustainability
PRODUCTION PLANNING AND CONTROL
Academic Articles
2021
DURACH, C., F., T. BLESIK, M. VON DÜRING, M. BICK
Blockchain Applications in Supply Chain Transactions
JOURNAL OF BUSINESS LOGISTICS, 42 (1), 7-24
Academic Articles
2021
HOHN, M., C. , F. DURACH
Additive Manufacturing in the Apparel Supply Chain — Impact on Supply Chain Governance and Social Sustainability
INTERNATIONAL JOURNAL OF OPERATIONS AND PRODUCTION MANAGEMENT, 41(7), 1035-1069
Academic Articles
2021
DURACH, C., F., J. KEMBRO, A. WIELAND
How to advance theory through literature reviews in logistics and supply chain management
INTERNATIONAL JOURNAL OF PHYSICAL DISTRIBUTION AND LOGISTICS MANAGEMENT, 51(10), 1090-1107
Search faculty publication