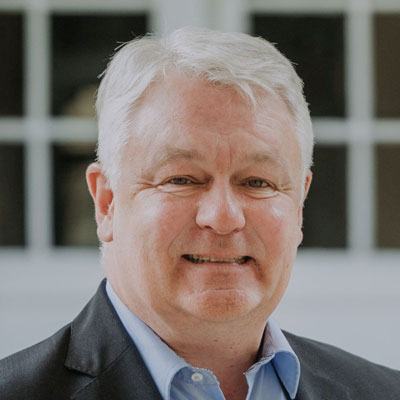 Corporate financial decisions comprise the decision on how to invest the cash of the firm as well as the decision on how to raise financial funds from investors. These decisions are complex because financial markets are imperfect, and asymmetric information causes conflicts of interest between investors and the firm. Furthermore, investors as well as managers do not always behave rationally.
The research at the Chair of Finance focuses on developing a better understanding of how corporate financial decisions are made. Our teaching provides our students with the essential understanding of financial theory and how financial models can be applied in practice. In research as well as in teaching the Chair aims at combining theory with practical orientation.
- Prof. Dr. Ulrich Pape
The team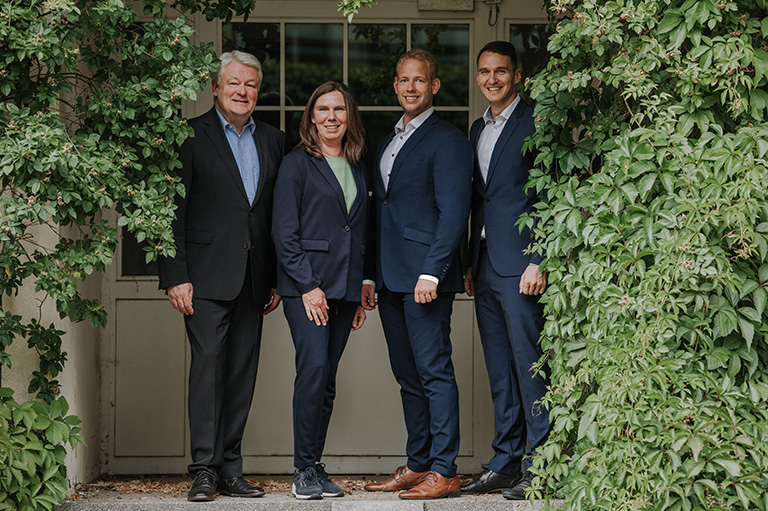 Teaching
We offer the following courses:
Research
Research approach
"Finance matters" relates to the relevance of financing decisions for the value of a firm. The company's economic success, measured by the firm value, is not only driven by the firm's business operations, but can also be increased by financial decisions. Motivated by the fact that corporate financial decisions affect the firm value, the Chair of Finance examines several qualitative and quantitative research questions at the intersection of corporate finance and related business fields such as entrepreneurship and strategy.
Driven by empirical dedication, the Chair's current research takes on the challenges of national and international capital markets and focusses on value-based management and financial strategy, financial decisions in early stage venture capital investments, equity valuation in financial technology transactions, and the impact of mergers and acquisitions on the value of the firm.
Research topics
Value creation through M&A
Mergers and Acquisitions are considered to be one of the most important investment decisions in a company's life cycle. Despite the large sums spent on M&A and the vast number of studies analyzing their economic impact, the role of individual decision makers is still not well understood. In this research field we examine the impact of a company's Top Management Team on the entire takeover process from deal initiation to its completion.
Politics and Finance Research
Political aspects are becoming more relevant in finance research. One political phenomenon that is on the rise in western democracies is populism – a term widely used in politics and the media. Many studies have looked at political causes and effects of populism in the short-term. Yet the long-term financial impacts of this political phenomenon remain an understudied topic. We therefore aim at looking into its long-term effects and examine whether populism or varieties of it are priced in capital markets.
Focus on:
Last Publications
Book Chapters
Pape, Ulrich: Wertorientierte Unternehmensführung. In: Petersen, Karl/ Zwirner (Hrsg.):
Handbuch Unternehmensbewertung. Anlässe, Methoden, Branchen, Rechnungslegung, Rechtsprechung
, 2. Auflage, Bundesanzeiger Verlag, Köln 2017, S. 861-876.
Working Papers
Pape, Ulrich/ Reich, Katharina/ Seehausen, Sven: Pecking-Order-Theorie und Kapitalstrukturpolitik börsennotierter Familienunternehmen,
ESCP Working Paper Nr. 62
, Oktober 2014.
Dissertations
Blum, Maximilian: Der Planungs- und Entscheidungsprozess der wertorientierten Steuerung aus verhaltenswissenschaftlicher Sicht. Verlag Dr. Kovac, Hamburg, 2017 (zugleich Dissertation, ESCP Wirtschaftshochschule Berlin, 2017).
Publications
Find an overview
Academic Articles
2022
PAPE, U., T. ULMER
Venture Debt
WIRTSCHAFTSWISSENSCHAFTLICHES STUDIUM, 51 (10), 47-49
Books
2018
PAPE, U.
Grundlagen der Finanzierung und Investition
DeGryuter Oldenbourg, 551
Academic Articles
2017
BASSE MAMA, H., S. MUELLER, U. PAPE
What's in the news? The ambiguity of the information content of index reconstitutions in Germany
REVIEW OF QUANTITATIVE FINANCE AND ACCOUTING, 49(4), 1087-1119
Chapters
2017
PAPE, U.
Wertorientierte Unternehmensführung
In: Handbuch Unternehmensbewertung, Petersen, Karl/ Zwirner, Christian Bundesanzeiger Verlag, 861-876
Books
2015
PAPE, U
Grundlagen der Finanzierung und Investition, 3rd edition, DeGruyter Oldenbourg, Berlin/München/Boston 2015
Oldenbourg, 3rd edition, 450
Working Papers
2014
PAPE, U., K. REICH, S. SEEHAUSEN
Pecking-Order-Theorie und Kapitalstrukturpolitik börsennotierter Familienunternehmen
ESCP Europe Working Paper
Chapters
2013
PAPE, U.
Wertorientierte Unternehmensführung
In: Handbuch Unternehmensbewertung : Funktionen, Moderne Verfahren, Branchen, Rechnungslegung, PETERSEN K., ZWIRNER C., BRÖSEL G. Bundesanzeiger Verlag, pp. 640-654 15 p.
Chapters
2012
SEEHAUSEN, S., U. PAPE
Kapitalstrukturentscheidungen in KMU
In: Besteuerung, Finanzierung und Unternehmensnachfolge in kleinen und mittleren Unternehmen, BRÄHLER G., TROST R. Universitätsverlag Ilmenau, pp 245-264 20 p.
Books
2011
PAPE, U.
Grundlagen der Finanzierung und Investition
Chapters
2011
PAPE, U., M. STEINBACH
Zukunftsorientierung in der betrieblichen Finanzwirtschaft
In: Zukunftsorientierung der betrieblichen Finanzwirtschaft, TIBERIUS, Victor Gabler, pp 139-149 11 p.
Search faculty publication