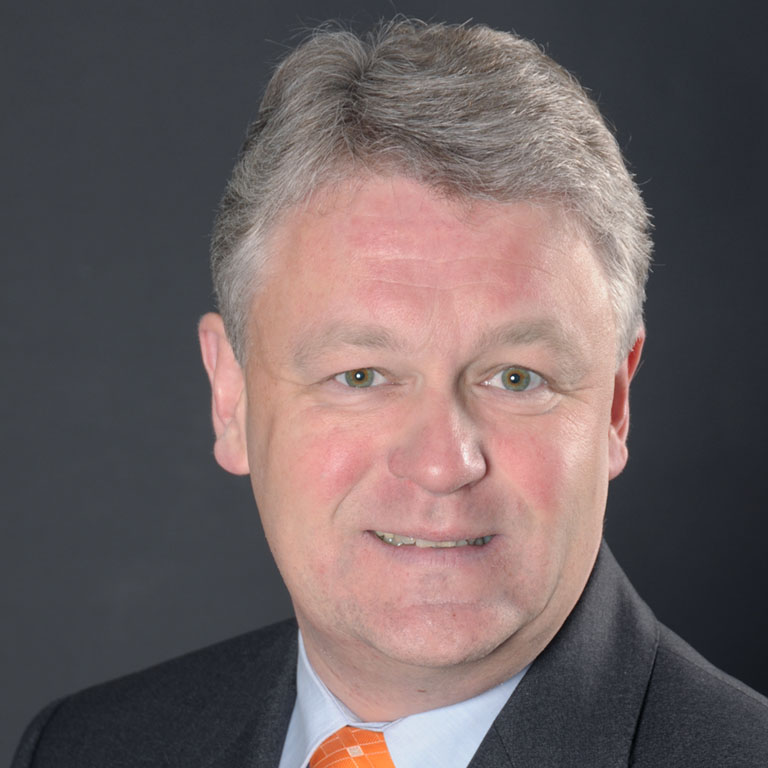 Corporate financial decisions comprise the decision on how to invest the cash of the firm as well as the decision on how to raise financial funds from investors. These decisions are complex because financial markets are imperfect, and asymmetric information causes conflicts of interest between investors and the firm. Furthermore, investors as well as managers do not always behave rationally.
The research at the Chair of Finance focuses on developing a better understanding of how corporate financial decisions are made. Our teaching provides our students with the essential understanding of financial theory and how financial models can be applied in practice. In research as well as in teaching the Chair aims at combining theory with practical orientation.
- Prof. Dr. Ulrich Pape
The team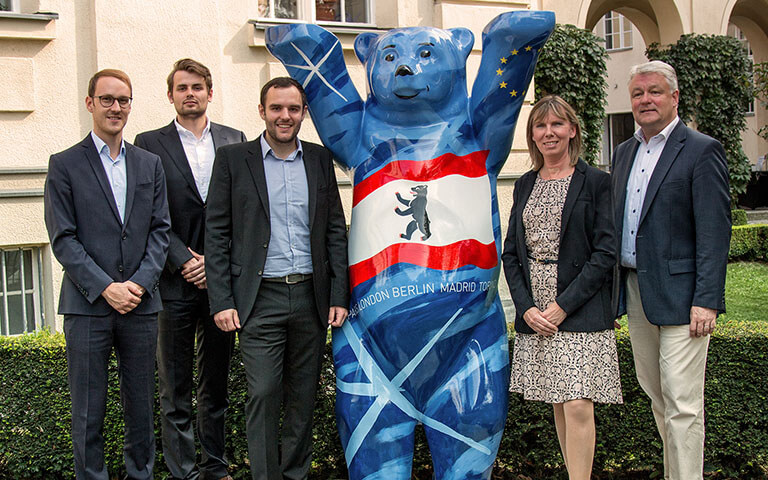 Teaching
We offer the following courses:
Research
Research approach
"Finance matters" relates to the relevance of financing decisions for the value of a firm. The company's economic success, measured by the firm value, is not only driven by the firm's business operations, but can also be increased by financial decisions. Motivated by the fact that corporate financial decisions affect the firm value, the Chair of Finance examines several qualitative and quantitative research questions at the intersection of corporate finance and related business fields such as entrepreneurship and strategy.
Driven by empirical dedication, the Chair's current research takes on the challenges of national and international capital markets and focusses on value-based management and financial strategy, financial decisions in early stage venture capital investments, equity valuation in financial technology transactions, and the impact of mergers and acquisitions on the value of the firm.
Research topics
Value-based management and financial strategy
This research area aims at developing operating and financial strategies to increase the firm value. To this end, the value of the company and its business units has to be determined and the performance of the strategies has to be measured. Moreover, we use new institutional economic theory to show how financial strategies can increase the firm value.
Early-stage equity financing
The Chair's early-stage equity financing research interest focusses on identifying the investors' (business angels and venture capitalists) involvement in entrepreneurial financial decisions within the post-investment stage of equity investments. We aim at exploring the value added of investors as well as the collaboration between entrepreneurs and investors concerning financial decision-making after the initial investment.
Equity valuation for FinTechs
This research area puts a special focus on financial services industry which is disrupted by innovative financial technology start-ups. The number of deals in the FinTech industry has constantly risen, yet there still is a high uncertainty on how to correctly determine the value of a FinTech company due to inadequate traditional valuation approaches. This research project determines the crucial financial and non-financial factors for the valuation of financial technology companies.
Value creation through M&A
Companies face stronger competitive pressure due to an increasing need for internationalization and digitalization. In response to that pressure most companies seek new paths to growth by acquiring promising innovative firms and therefore relying on inorganic growth. While most M&A transactions create value for the target company's shareholders, many deals fail to deploy value for the acquiring firm. This research area aims at identifying determinants of successful M&A transactions of listed companies.
Focus on:
Last Publications
Book Chapters
Pape, Ulrich: Wertorientierte Unternehmensführung. In: Petersen, Karl/ Zwirner (Hrsg.):
Handbuch Unternehmensbewertung. Anlässe, Methoden, Branchen, Rechnungslegung, Rechtsprechung
, 2. Auflage, Bundesanzeiger Verlag, Köln 2017, S. 861-876.
Working Papers
Pape, Ulrich/ Reich, Katharina/ Seehausen, Sven: Pecking-Order-Theorie und Kapitalstrukturpolitik börsennotierter Familienunternehmen,
ESCP Working Paper Nr. 62
, Oktober 2014.
Dissertations
Blum, Maximilian: Der Planungs- und Entscheidungsprozess der wertorientierten Steuerung aus verhaltenswissenschaftlicher Sicht. Verlag Dr. Kovac, Hamburg, 2017 (zugleich Dissertation, ESCP Wirtschaftshochschule Berlin, 2017).
Publications
Find an overview
Book
2018
PAPE, U.
Grundlagen der Finanzierung und Investition
DeGryuter Oldenbourg, 551
Journal Article
2017
BASSE MAMA, H., S.MUELLER, U.PAPE
What's in the news? The ambiguity of the information content of index reconstitutions in Germany
REVIEW OF QUANTITATIVE FINANCE AND ACCOUTING, 49(4), 1087-1119
Chapter
2017
PAPE, U.
Wertorientierte Unternehmensführung
In: Handbuch Unternehmensbewertung, Petersen, Karl/ Zwirner, Christian Bundesanzeiger Verlag, 861-876
Textbook
2015
PAPE, U
Grundlagen der Finanzierung und Investition, 3rd edition, DeGruyter Oldenbourg, Berlin/München/Boston 2015
Oldenbourg, 3rd edition, 450
Chapter
2013
PAPE, U.
Wertorientierte Unternehmensführung
In: Handbuch Unternehmensbewertung : Funktionen, Moderne Verfahren, Branchen, Rechnungslegung, PETERSEN K., ZWIRNER C., BRÖSEL G. Bundesanzeiger Verlag, pp. 640-654 15 p.
Chapter
2012
SEEHAUSEN, S., U.PAPE
Kapitalstrukturentscheidungen in KMU
In: Besteuerung, Finanzierung und Unternehmensnachfolge in kleinen und mittleren Unternehmen, BRÄHLER G., TROST R. Universitätsverlag Ilmenau, pp 245-264 20 p.
Book
2011
PAPE, U.
Grundlagen der Finanzierung und Investition
Chapter
2011
PAPE, U., M.STEINBACH
Zukunftsorientierung in der betrieblichen Finanzwirtschaft
In: Zukunftsorientierung der betrieblichen Finanzwirtschaft, TIBERIUS, Victor Gabler, pp 139-149 11 p.
Book
2010
PAPE, U.
Wertorientierte Unternehmensführung
Wissenschaft und Praxis, 311 S.
Journal Article
2009
PAPE, U., F.KREYER
Differenzierte Ermittlung von Restwerten in der Unternehmensbewerbung
WIRTSCHAFTSWISSENSCHAFTLICHES STUDIUM, 38. Jg, S. 282-288 7 S.
Search faculty publication