Master of Science (MSc) in
Big Data and Business Analytics
Give your data meaning
In partnership with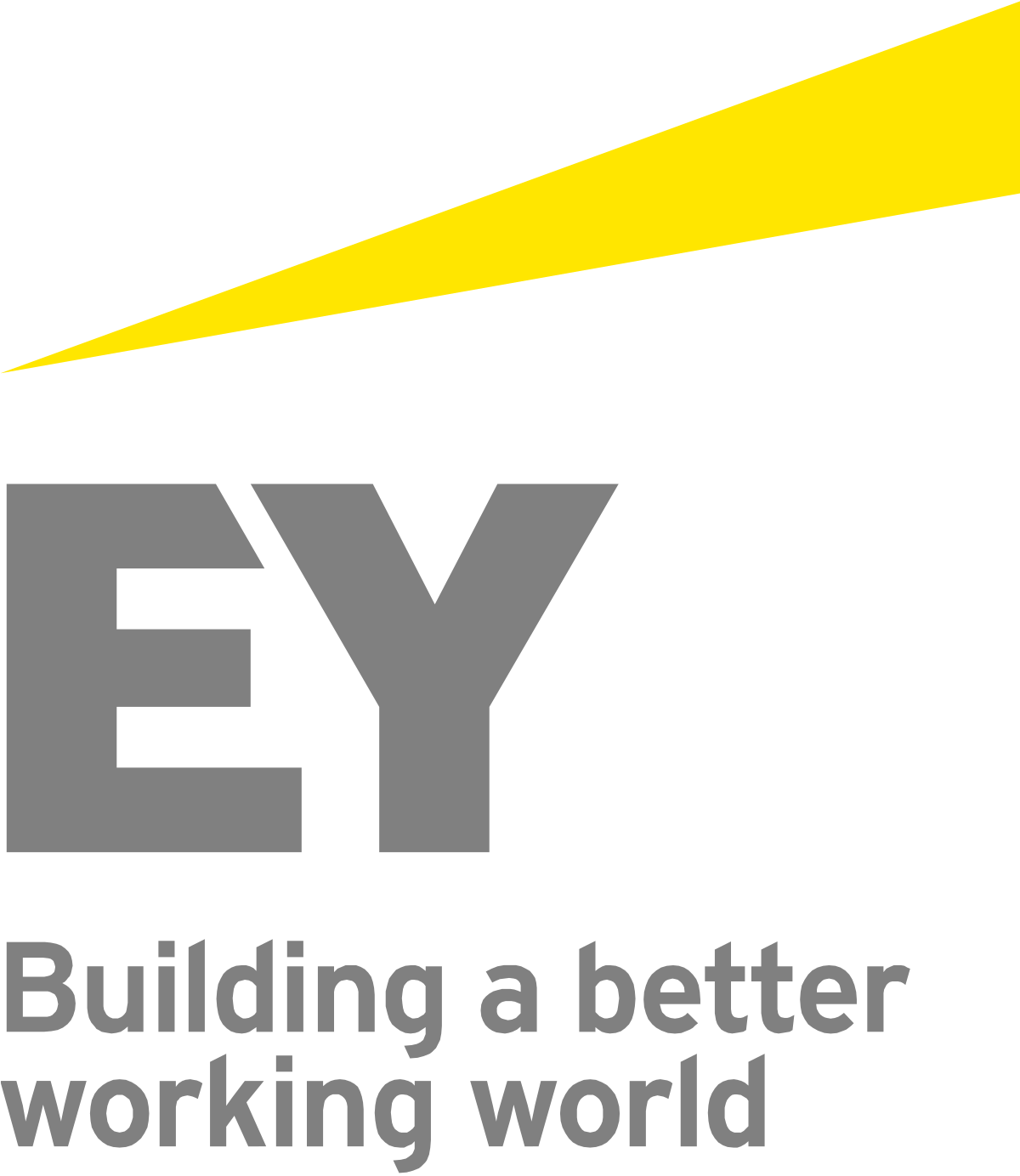 Objective of the Programme
This MSc trains you to be an expert in Business Analytics. Its primary aim is to provide an understanding of the significance of data in today's business world. The programme features an interdisciplinary curriculum that helps students build the in-demand technical, analytical and communications skills needed to manage large data sets and drive organisational change.
Delivered in English on the Paris and Berlin campuses, it also includes an international seminar in China.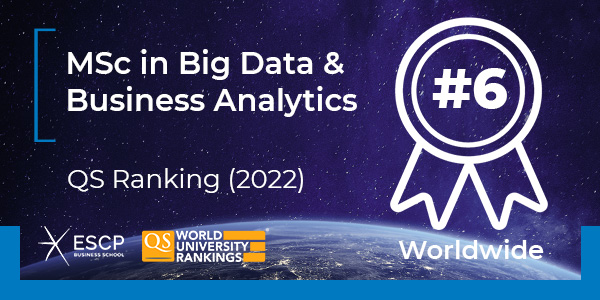 Career opportunities
Business Intelligence & Analytics Consultant, Analytics Associate, Big Data Analyst, Solution Architect, Metrics & Analytics Specialist, Marketing Analyst, Financial Analyst, Business Consultant, etc.

Testimonial
Alexis BARNIER,
Student
Class of 2018
"This programme is perfect for future managers with a strong appetite for disruptive technologies and data-driven strategies. What I probably like the most is the diversity of the students and the variety of ideas they have. If you want to challenge yourself in a global environment while becoming a data specialist, then this is the right master's programme for you."
Open-mindedness and diversity
Students from the ESCP Master of Science come from various countries and have different backgrounds: engineering, pharmaceutical, literature, social and political sciences, etc. With many nationalities represented, they constitute a multicultural promotion that enriches exchanges and group work.
Since its inception, this programme has trained many students who are part of the network of 60,000 ESCP Alumni.
Scientific Director
---
Wei ZHOU
Professor in Department of Information & Operations Management
PhD in Business Administration
French Qualification For PhD Supervisor, Management
Research areas: data mining, mechanisms for Web-enabled e-commerce applications, knowledge-based systems, effectively utilizing information for decision support through analytical models and simulation and supply chain management
Scientific Co-Director
---
Louis-David BENYAYER
Affiliate Professor in Departement of Entrepreneurship
PhD in Management Science
Research areas: business model, entrepreneurship and, strategic innovation, open business models, data driven strategies and organizational ambidexterity.
Advisory Board
The mission of the Master in Big Data & Business Analytics Advisory Board is to foster and support excellence of education for this Master Programme.
The board serves as an advisory resource for the Master in Big Data and Business Analytics programme regarding such matters as mission, strategy, curriculum, external activities, student recruiting, student placement, internships, fundraising, and new initiatives.
Each year, the advisory board reviews the programme's achievement of its goals and identifies opportunities for improvement.
Master of Science (MSc) in
Big Data and Business Analytics
Curriculum
Our programme targets your expertise
The Master trains you to manage Business Analytics in an international environment
The programme benefits from a strong abutment of emblematic companies which provides a great professionalisation to the curriculum.
With 100% of the courses in English, 75% of international students representing more than 40 different nationalities and a 1-week international seminar, the Master gets a strong international touch.
Students won the People's Choice Award at the Teradata University Challenge!
From ESCP with love – Asia
A one-year full-time programme
The programme begins in September and is organised as follow:
Course Modules
Sep-Mar: Paris Campus | Apr-Jun: Berlin Campus
The courses provide both theory and real-life applications.
The programme starts in September and relies on ESCP's highly-qualified teaching staff as well as on the visiting professors from some of the most prestigious universities and business schools in the world and invited professors with extensive professional experience in the data science field.
This programme requires a high level of English language proficiency.
Data Science
Machine Learning
R & Business Analytics
Data Mining
Design Thinking
Data Quality & Visualisation
…
Business Analytics
Research Methods in Business Analytics
Microsoft Data Tools Basics
Information Systems Management
Data Driven Business Strategy
…
Analytical Applications
Accounting, Financial Analytics & Reporting
Digital Manufacturing & Supply Chain
Marketing Analytics
Management Analytics
…
The aim of this international seminar in China is to allow our students to experience an international economic, social and cultural learning context. Our students take courses in our academic partners' institution, visit local companies, and conduct an international project.
Professional mission
Jul-Dec: A professional mission of 4 months minimum anywhere in the world
From July to October, students must complete an in-company internship of 4 months.
The internship is an opportunity for practical application of the theoretical concepts learned from courses, with an eye to establishing a career.
The Corporate Relations Department
The Company Relations Department is dedicated to gather placement offers from many companies. The department also organises a series of fairs involving firms, giving Masters students many opportunities to make contact.
Professional thesis
Nov-Dec: Writing and defending a professional thesis
This individual applied research project is an essential part of the programme since it leads to in-depth analysis.
It should be worked on in terms 2, 3 and 4. The topic has to be finalized in coordination with the professional thesis supervisor by the end of term 2. The evaluation of the Master's professional thesis is based on a written report and an oral defense before a jury by the end of December.

Professional thesis represents 30 of the total of 90 ECTS credits earned over this academic year.
Master of Science (MSc) in
Big Data and Business Analytics
Careers
Placement Report
Job Survey conducted among graduates from the class of 2018.
86%
are currently working
less than 3 months after graduation
88%
have a job
in an international dimension
Salary
€52,000 average annual salary
Sectors
33%
IT
25%
Consulting
13%
E-commerce
8%
Energy
21%
Others (Health Care, Luxury, …)
They held positions of…
IT Risk Consultant
Finance & IT Analyst
Business Consultant
Data Scientist
Digital Transformation Consultant
IA Consultant
Senior Pricing Strategy Manager
Talent Acquisition Manager
AI Business Analyst
Pricing manager
Market Analyst
…
Companies Hiring
Alerta Omsorg AB – Boston Consulting Group – Capgemini Invent – CIFI Holdings (Group) Co. Ltd – CMA-CGM –Criteo – Deloitte – Engie – Eulidia – IBM Interactive – KPMG France – Magellan-consulting – Procter & Gamble – Sogeti – Total – …
Master of Science (MSc) in
Big Data and Business Analytics
Admissions
IMPORTANT
The admission teams are working hard to maintain admission exam schedules as originally planned, in light of the special circumstances created by the COVID-19 pandemic.
For the time-being, candidates are advised to remain focused and proceed as normal. We are doing everything possible to minimise the impact the current circumstances will have, while continuing to maintain the highest health standards.
Our teams will remain available to reply to your questions, and will be in touch as soon as new information becomes available.
Requirements
Holders of a Bachelor's or Master's degree in any field of study (minimum of 180 ECTS credits)
English test
Procedure
Step 1: Application
Applications are made online. Carefully complete the online application form before the deadline specified in the Admission Calendar include the following required documents:
A copy of a Master/ or a Bachelor diploma already obtained OR a certificate of enrolment for current Bachelor studies
A 2-year university transcript of your Master or Bachelor degree
Two reference letters (they can be sent apart and in another format than the one proposed)
A copy of your TOEFL or TOEIC listening and reading score or IELTS score (taken within the last two years) *
An admission committee declares the eligibility of candidates. Eligibility results will be displayed on our website.
* Given the current circumstances, we will accept scores from tests taken more than 2 years ago.
Online English tests are still accepted. Please enquire directly with the test providers.
Exemption: native speakers and international students with a minimum of 2 years of studies in an English-speaking country.
Step 2: Personal Interview
If you are declared eligible, you are invited to a personal interview with the Academic Director of the Master as well as professionals from the sector.
Acceptance results are sent out by email on the date specified in the Admission Calendar.
Step 3: Confirmation
If you are accepted and offered a place you must confirm acceptance of the offer by the date specified in the Admission Calendar and pay a non-refundable deposit of €2.000 to secure a place in the programme.
Admission Calendar
1st round
2nd round
3rd round
Deadline for online application
6 Jan 2021
22 Mar 2021
7 Jun 2021
Eligibility results
19 Jan 2021
12 Apr 2021
17 Jun 2021
Interviews for eligible candidates
27-29 Jan 2021
20 Apr - 4 May 2021
23-25 Jun 2021
Acceptance results
3 Feb 2021
10 May 2021
30 Jun 2021
Confirmation
17 Feb 2021
25 May 2021
8 Jul 2021
Careers
Fees and Financials
Master of Science (MSc) in
Big Data and Business Analytics
Fees & Financial
Application Fees
For one Specialised Masters® programmes: €130 (non-refundable)
For two Specialised Masters® programmes: €195 (non-refundable)
Fees Academic Year 2021/2022
€20,350
Including:
travel & accommodation costs of the international seminar (mandatory seminar in June)
The fees are invoiced either:
in one instalment at the beginning of the academic year
direct debit option: 6 monthly instalments paid from November to April
Travel & accomodation fees are not included for all classes on ESCP campuses (Berlin, London, Paris, Madrid, Turin or Venice).
Applicants who are offered a place must confirm their acceptance and pay a non-refundable deposit of €2,000 for tuition fees.
Funding and Scholarships
Scholarships
ESCP Scholarships
ESCP scholarships of 10% of tuition fees are available based on merit and financial needs.
Scholarships are awarded based on the following criteria:
Previous studies in France: students who have been granted a CROUS scholarship based on financial needs over the past two years
Previous studies abroad: you must provide us with documentation allowing us to evaluate your financial situation.
Only first list students are eligible
Students have to submit an application online between June and September. The link will be sent when the candidate will confirm his/her seat. Awards are announced at the end of September.
N.B: This programme is not covered by a CROUS scholarship.
Internships
Students must carry out internship(s) for a minimum of 4 months in order to graduate. Internships salaries typically range from €500 and €2,000 per month.
Work permits are not required as the internship is a compulsory part of the curriculum.
The internship is a substantial source of funding for the Master programme.
Campus jobs
Many on-campus jobs are available (clerical work, research or other) and paid by the hour (€10 gross per hour).
Bank loans
You may apply for a bank loan both in your home country and your country of studies. Many banks offer student loans at attractive rates, with deferred pay-back. Please be aware that French banks require guarantors residing in France. ESCP has negotiated advantageous loan packages with BNP Paribas, BRED, LCL and Société Générale.