Certificate
LGBT+ Leadership
Increase your impact with authenticity
In cooperation with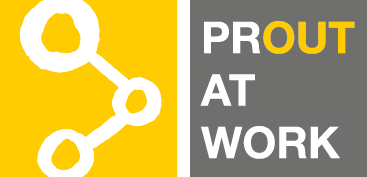 Europe's first academic programme for LGBT+ talents
in this blended 5-weeks part time programme designed for LGBT talents, you will develop and strengthen your personal leadership skills, practice design thinking and grow a powerful network to push your career to the next level.
Together with the global experience for LGBT+ Diversity of PROUT AT WORK, you will develop an authentic approach to leading your employees, while encouraging you to employ novel tools and techniques in dealing with others. With these key elements, you will create a more meaningful impact in your organization and develop strategies on how to leverage the potential of diversity in your work environment.
We encourage the participants of our LGBT+ Leadership programme to think about how they can broaden the type of behaviours they use at work to enable them to become very effective change leaders in their organisations.
Prof. Dr. Kerstin Alfes, Organisation & Human Resource Management, LinkedIn
I loved the amazingly curated programme that helped us become better leaders and grow our network by bringing together so many interesting people. I'm still applying the learned techniques around design thinking, storytelling and negotiation in my everyday life.
Johannes Donath, Head Office Marketing at adidas, LinkedIn
Benefits for
participants
---
Turn your LGBT+ identity into your personal leadership strength
Increase your impact as a leader for more business success
Understand how to use the dynamics of power and influence
Enhance your communication and negotiation skills
Learn how to unfold individual potential in a diverse team
Benefit from your peers' advice and the relationships you build during and beyond the programme
Network with LGBT+ Leaders
Benefits for
organisations
---
Participants acquire skills, tools and methods which will make them more effective
Leverage the power of diversity in your organisation: studies show that diverse leadership teams are more successful
Benefit from positive effects on diversity, talent development, and talent retention by including the seminar in your diversity and executive development programme
Agenda programme
Module 1
Pending
Understanding one's Personality / Self-Awareness as a Leader with MBTI
Module 2
Pending
Negotiation Game
Module 3
Pending
Building Leadership Presence and Impact as an LGBT Leader
Module 4
Pending
Working in Teams
Module 5
Pending
Storytelling
Module 6
Pending
Bias & Decision Making
Design Thinking Module
Pending
Final Prototype Presentation and Course Wrap-Up
Pending
Faculty
Academic Programme Director
Instructors